Printable Kids Play Tool Set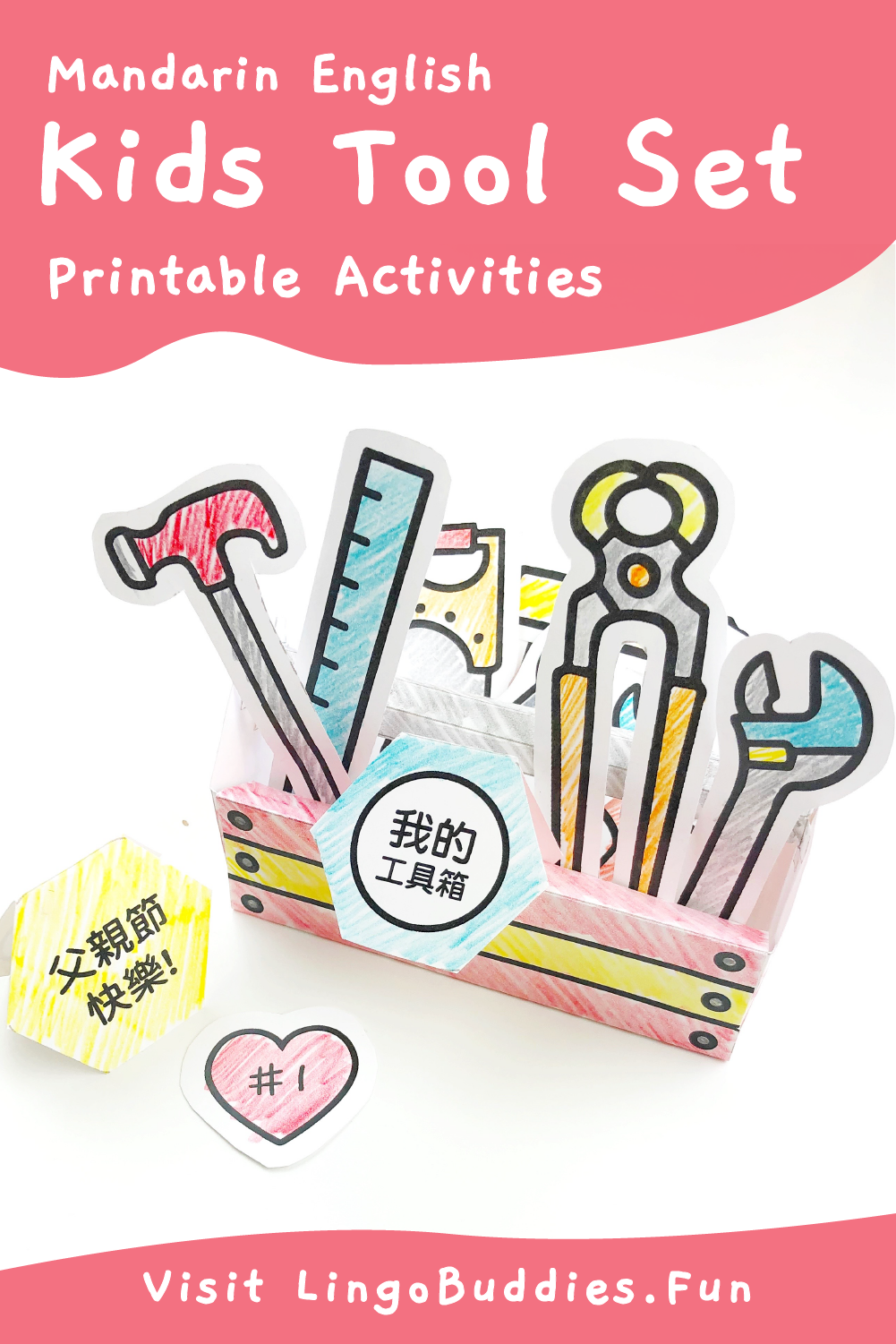 This is the pretend tool set I wish I had!  This whole toolbox idea was inspired by my brother-in-law.  A few weeks ago he stopped by to borrow some extra wrenches to assemble my nephew's new bike.  It started me thinking about tool names in Mandarin Chinese.  Unlike English, there are very specific terms to describe tools in Mandarin Chinese that are not intuitive.  For example, in Mandarin Chinese, the most commonly used name for the pliers is probably "老虎鉗"[Lǎo hǔ qián] which literally means "Tiger Pliers".  I suppose it's because the shape resembles tiger teeth?  In any case, to keep things simple for your little ones, I selected the most popular tools with the most common Chinese names.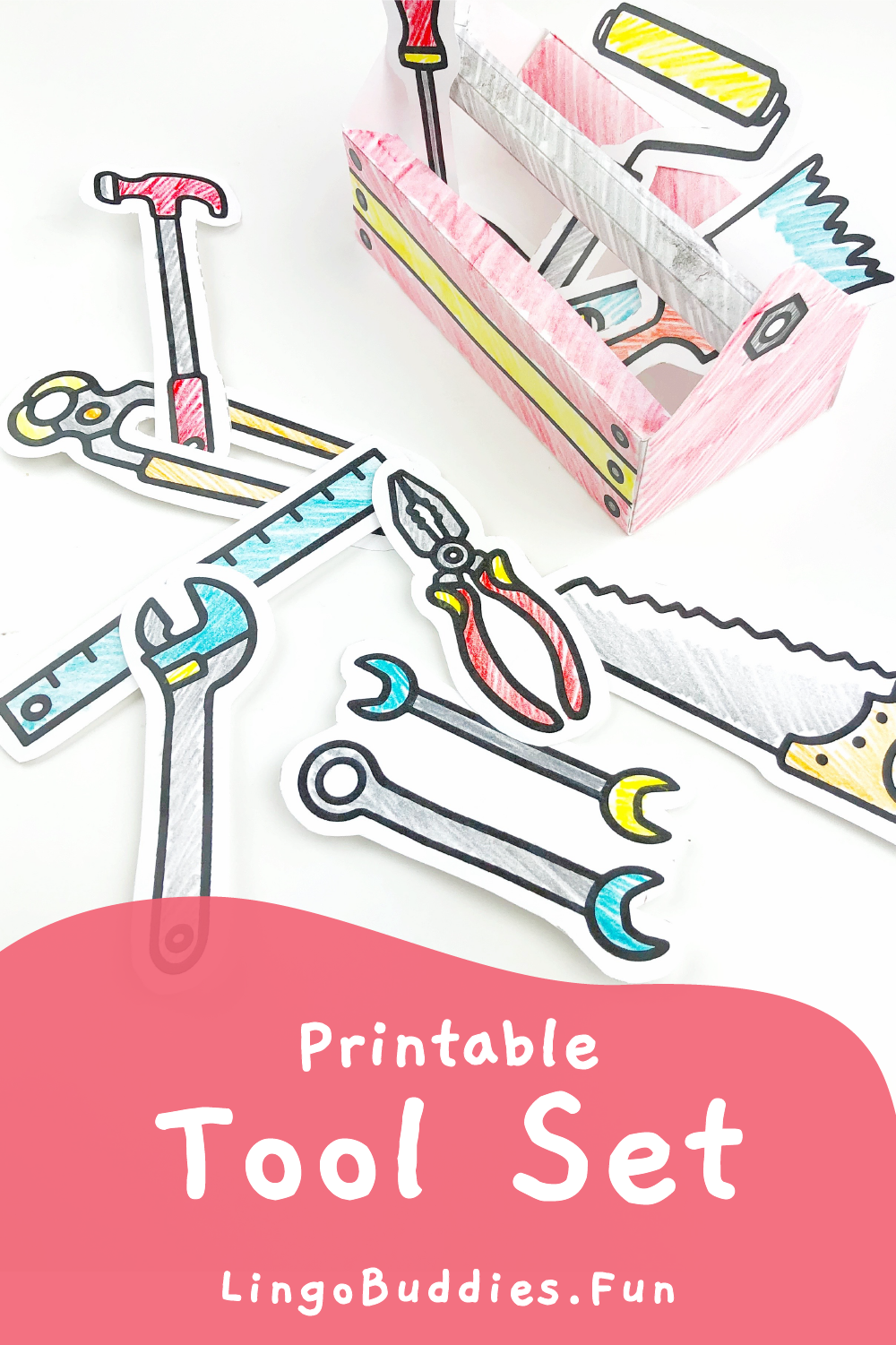 To make it extra fun, I decided to make a 3D toolbox.  As you can see from the picture below, there were multiple revisions.  The little one is my first mockup.  I usually make a miniature-size one first to understand the shape (plus it's less cutting), then I adjust the mockup a few more times before I draw it out on the computer.  The biggest challenge was probably the toolbox handle.  I wanted to make it easy to assemble so I opted for the rolled up paper handle.  But it kept on sliding out of the hole.  Finally the next day, I was trimming the paper roll and realized I could cut the ends open and glue them to the sides of the toolbox.  My lesson: "take a break when you are stuck".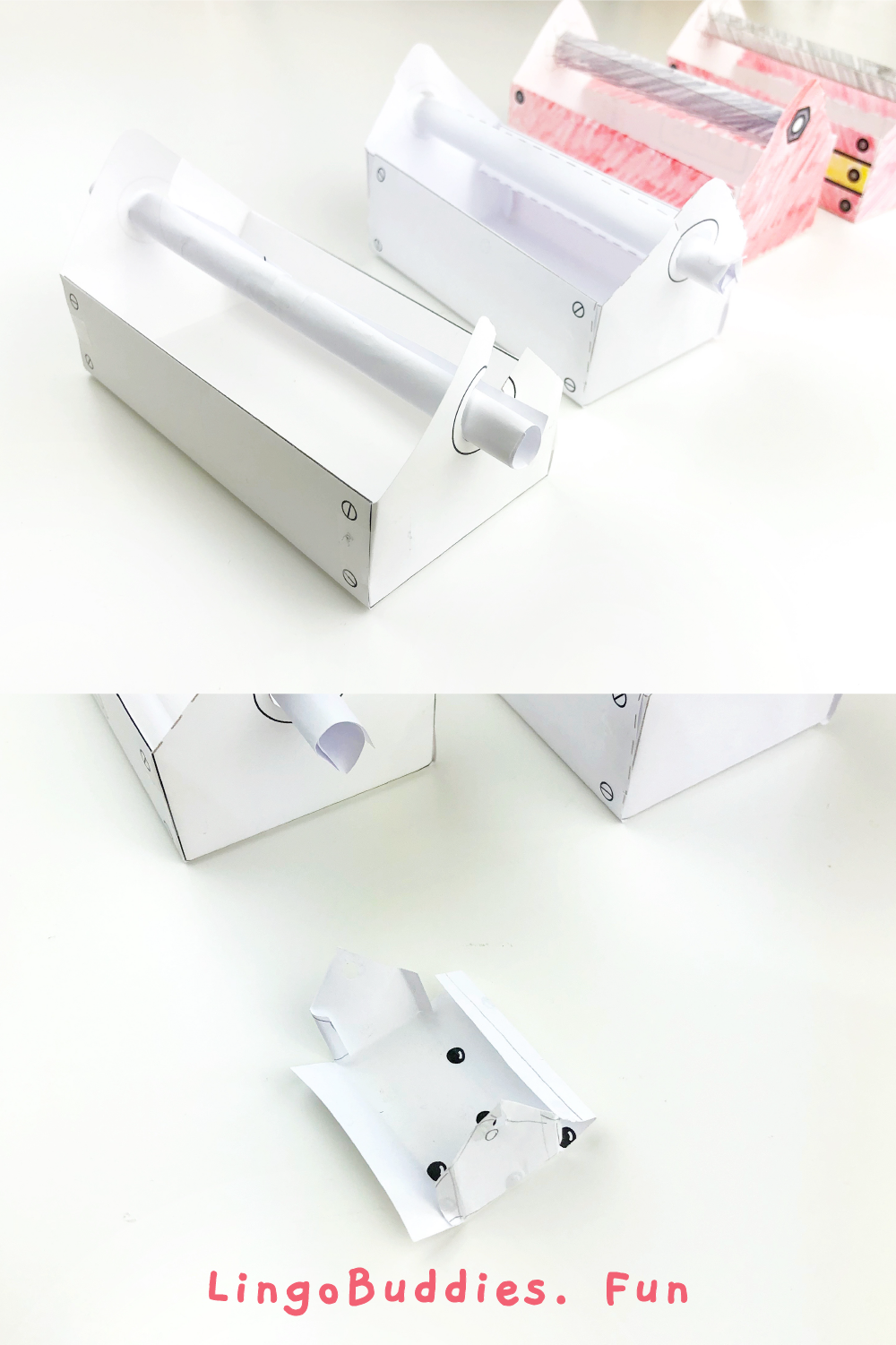 There are a total of 16  tools in this pretend play set.  Once they have colored and cutout each tool, there are matching and sorting games to keep them busy!  For more challenge, make the 3D paper toolbox.  It's the perfect storage for all the cutouts.  You can also personalize the toolbox with your kids' name, or turn it into a little pop-up card for Father's Day.  I've included name tags and Happy Father's Day tags that you can use for any occasion.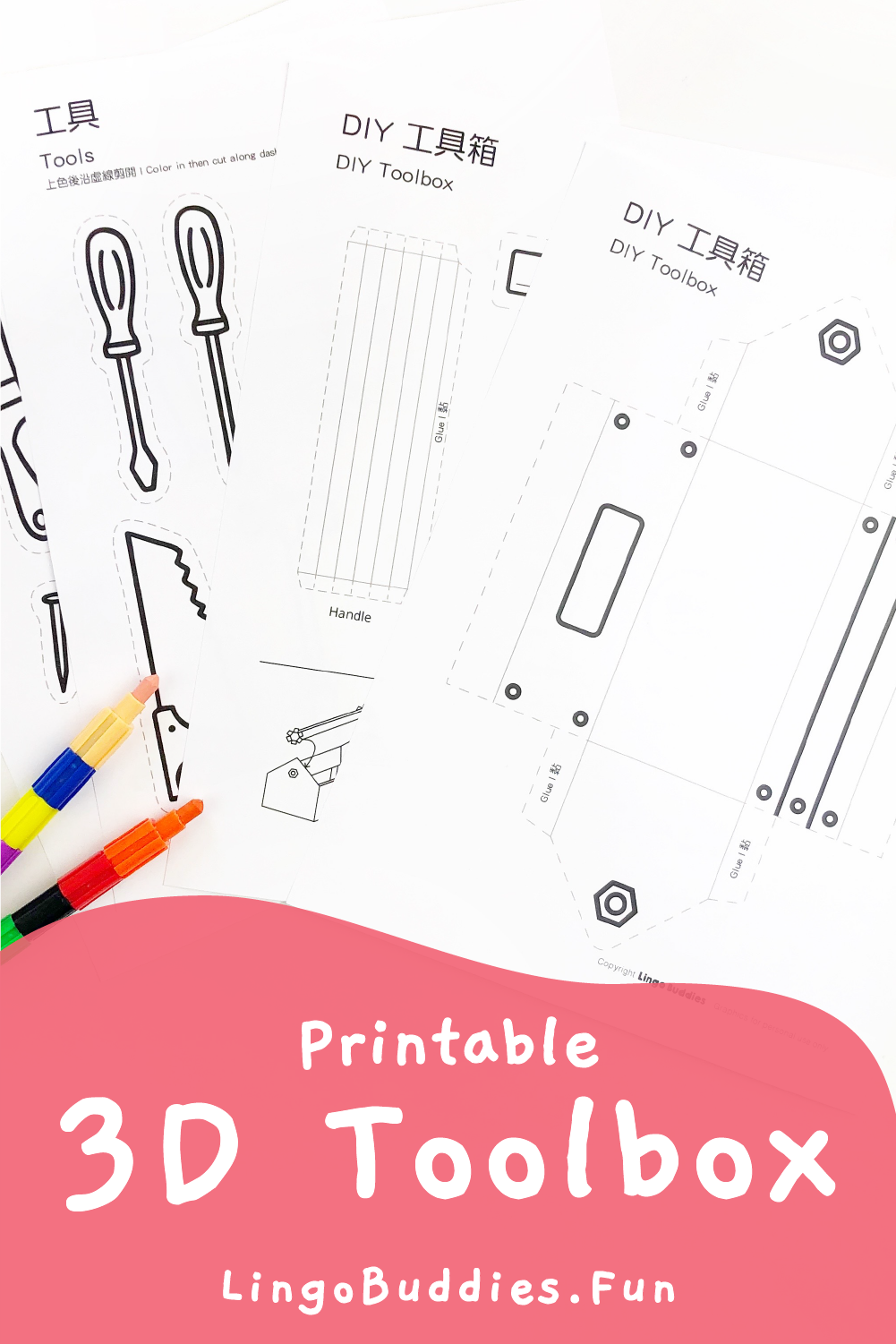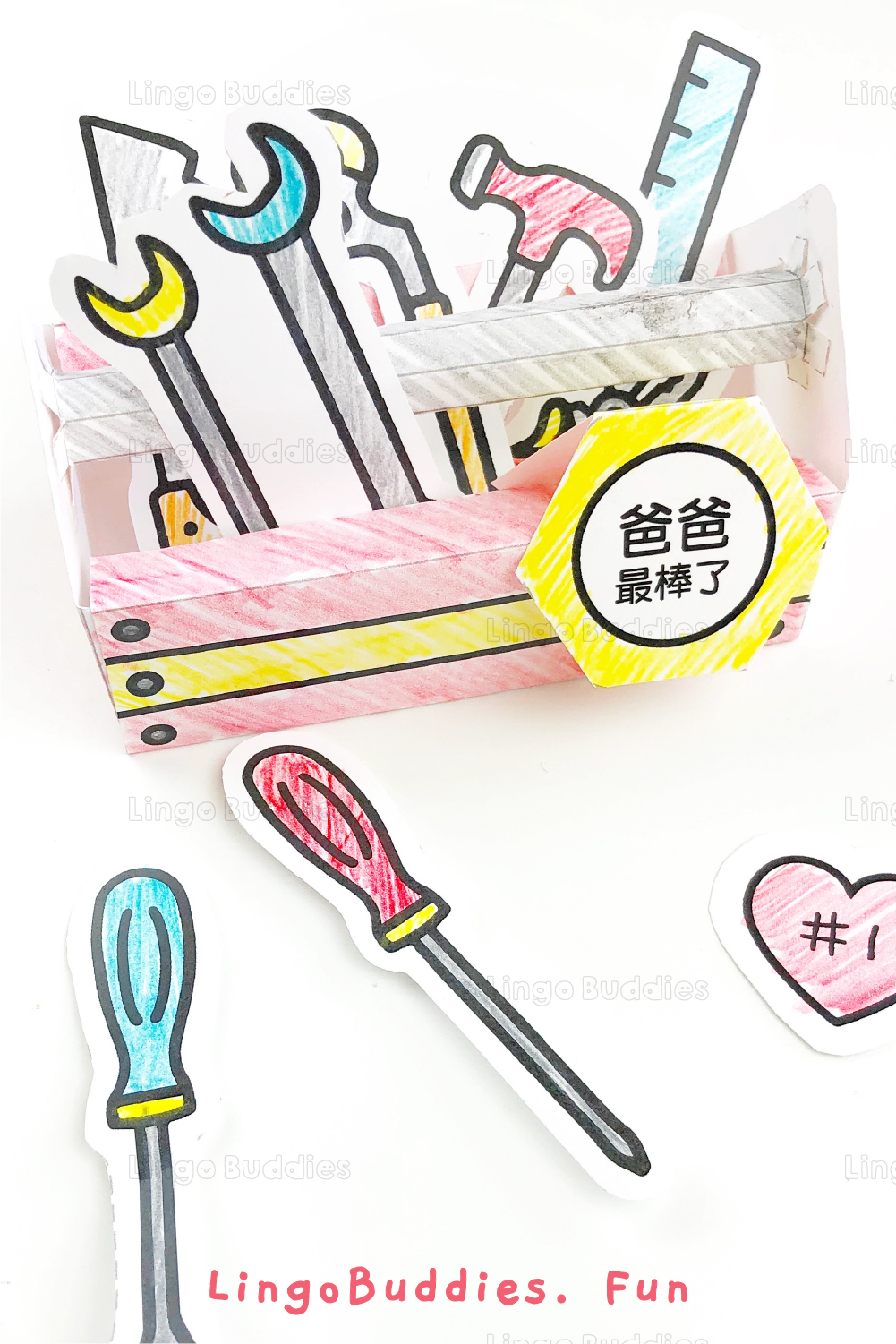 Print tool set on 8.5"x11" in black and white
Color in the cutouts and 3D toolbox template
Cut along the dashed lines
Fold along the solid lines
Glue the tabs and toolbox handle
Start playing! 
Or use it as a Happy Father's Day pop-up card!
Optional: Laminate the tool cutout and tool matching worksheet.  You can also add velcro to the cutout and worksheet to make it easy to stick and pull off.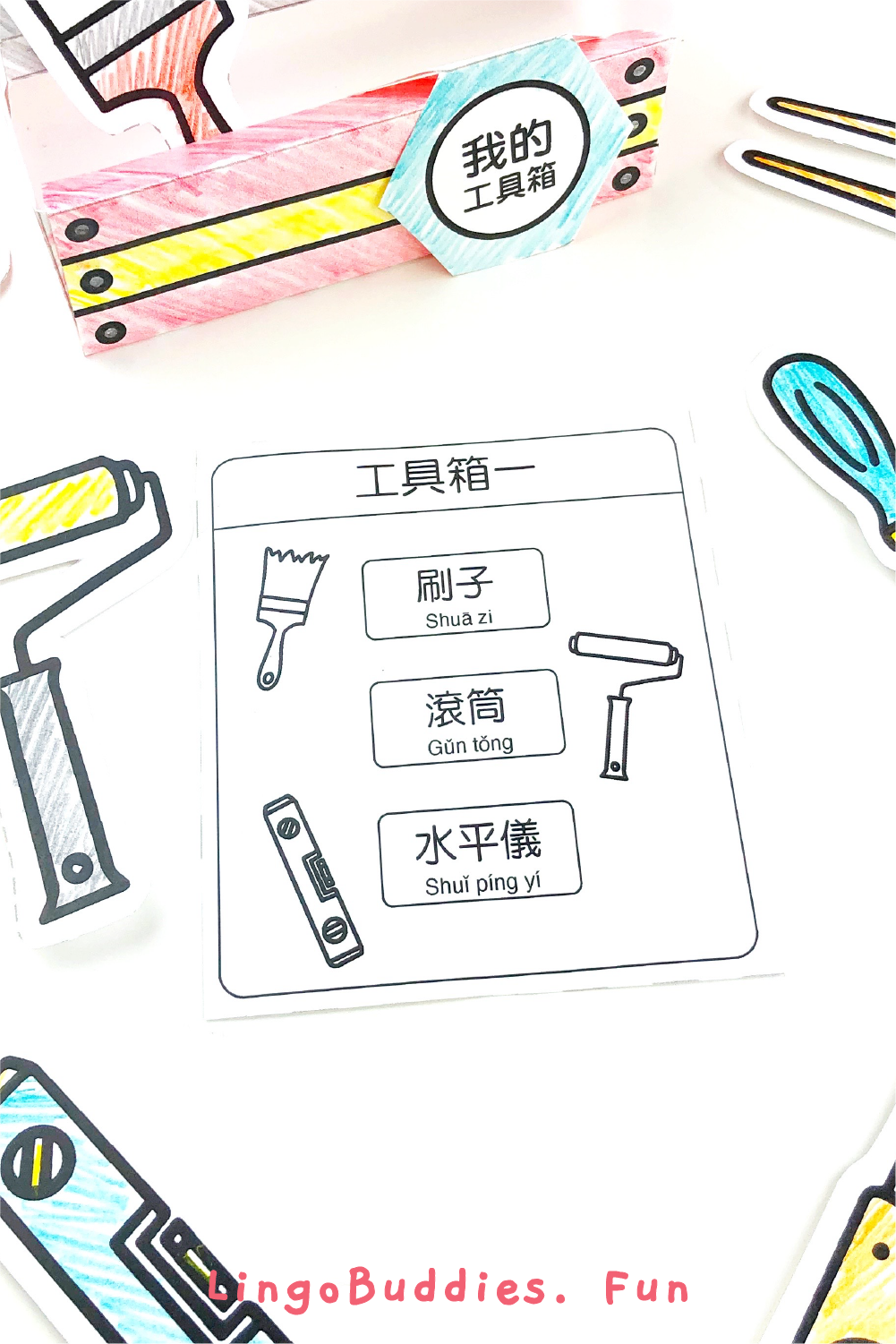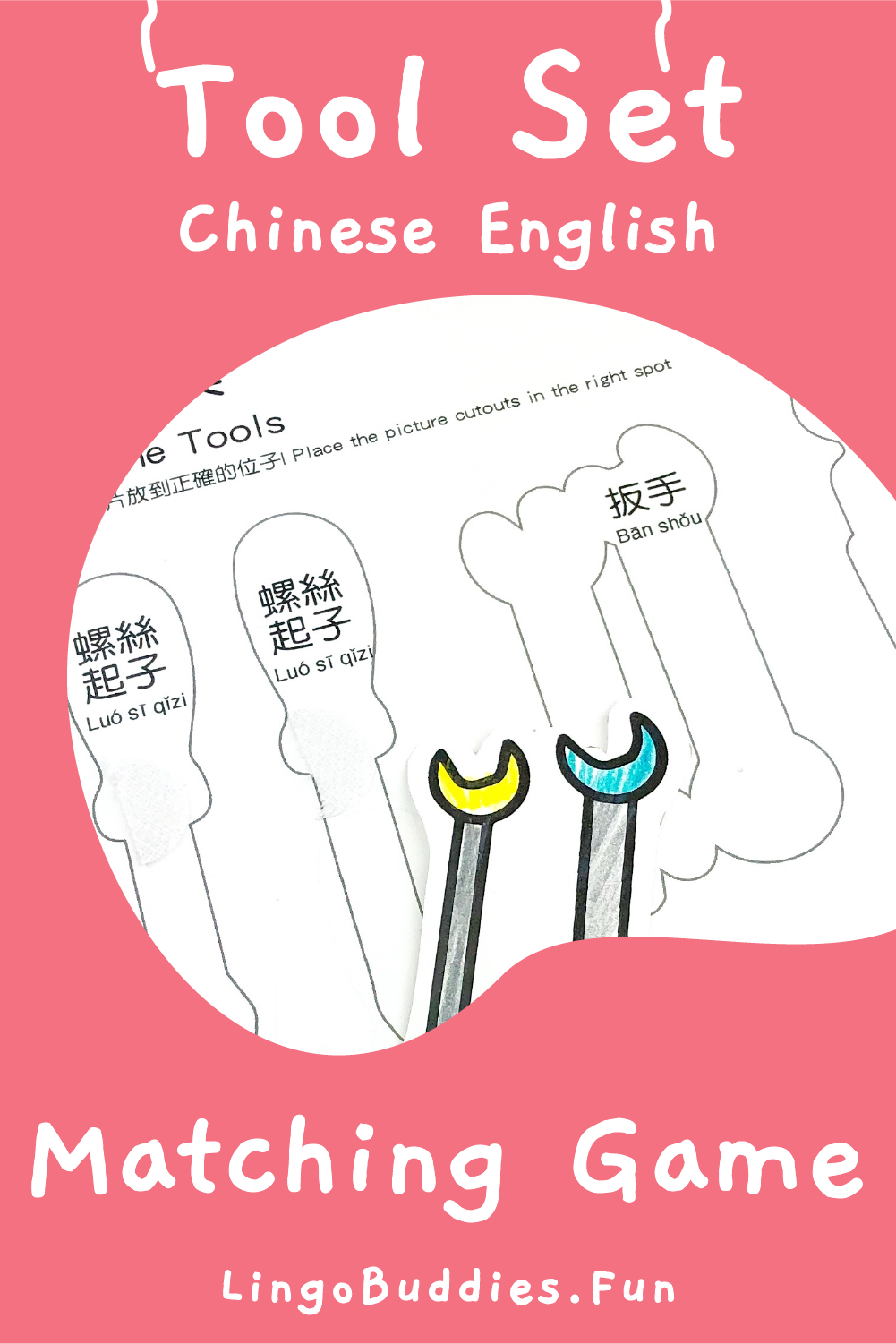 Sign up below to access our Free printable worksheets in our Resource Library.  Our Chinese learning resource library is brimming with hands-on games and activities and immersive environment labels and posters to help your kids play and learn Mandarin Chinese at home.  If you like this printable, check out our Premium Membership with Unlimited Access to our entire resource library.  
We make new resources every month to keep your little ones busy and having fun learning Mandarin Chinese!
Please log in to download this Premium set