Printable Chinese Routine Chart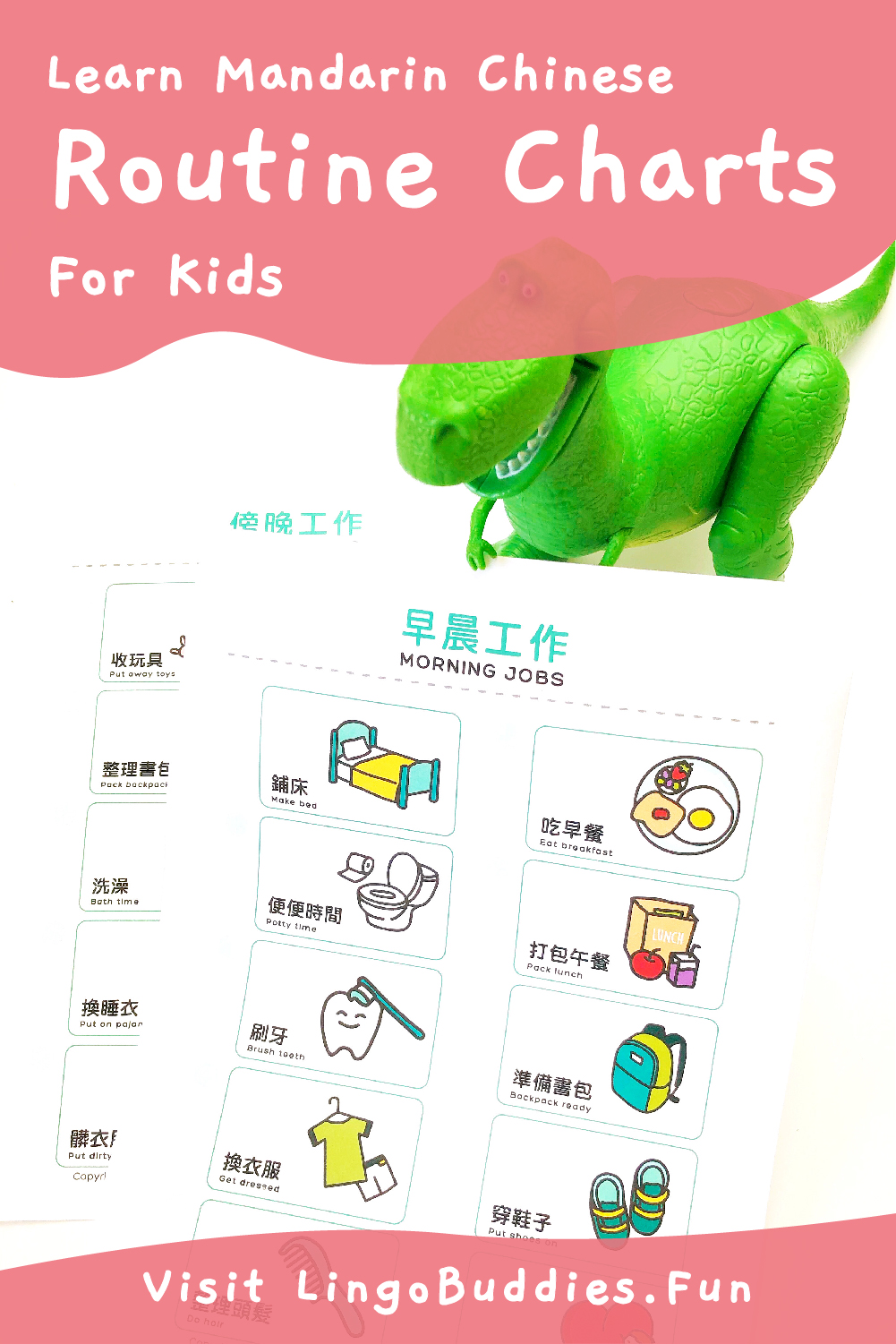 Why does it always feel so good to check off an item on your list of things to do?  Because you feel like you have accomplished something today, whether it's something small or something big.  It keeps you excited and motivated to complete the next task.  This positive feeling is a great tool to help your kids develop chore routines.  By giving them a simple checklist of things they need to do each day, they can build good habits over time and self confidence from their daily achievements.
This Chinese English chore chart is made to help your kids learn and master simple responsibilities.  The chore charts can be used as they are, or you can select the tasks you want and make your own chore chart.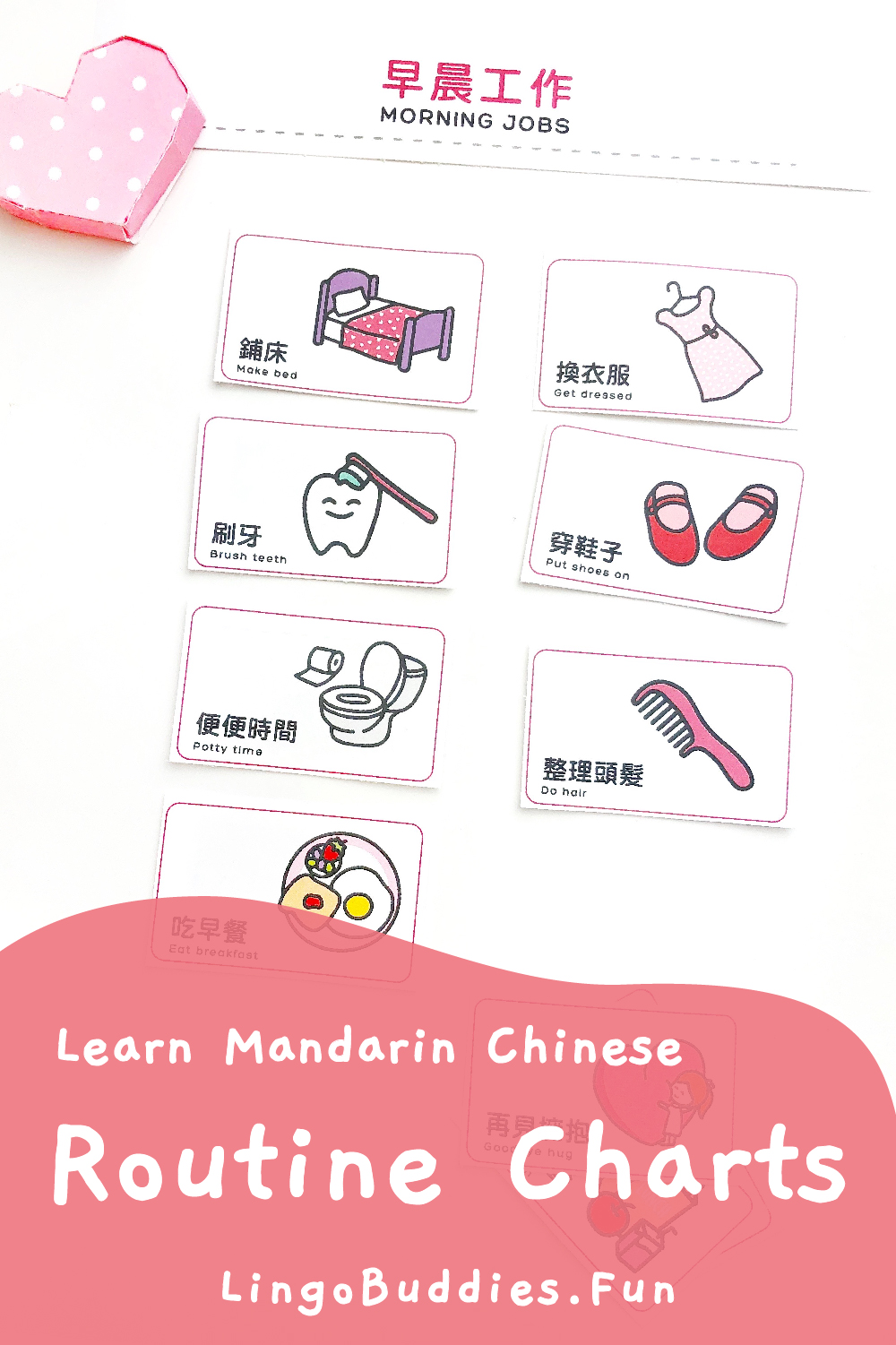 There are day time and night time routine charts.  The set shown in the photo is the pink set, there is also a blue set that you can download instantly.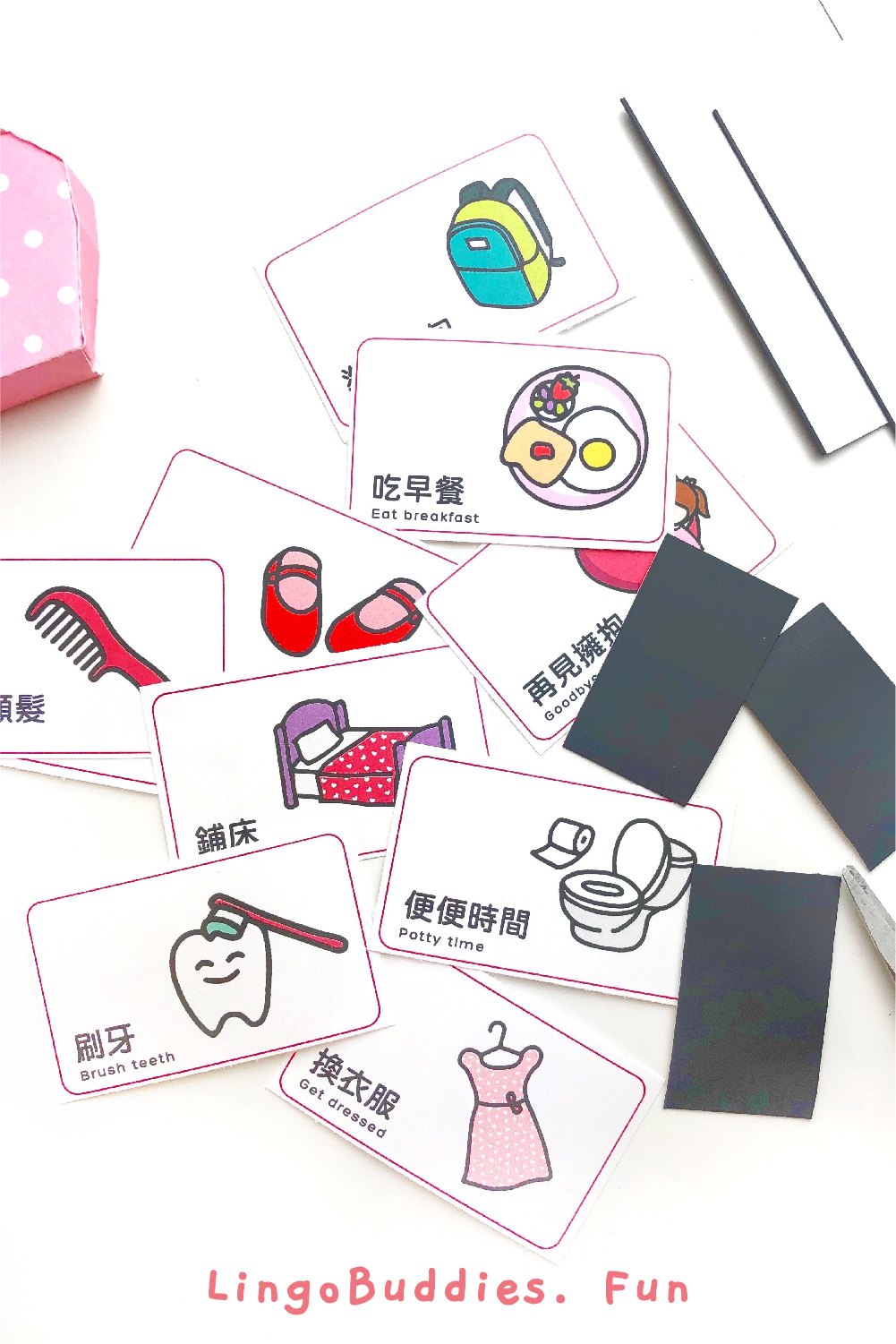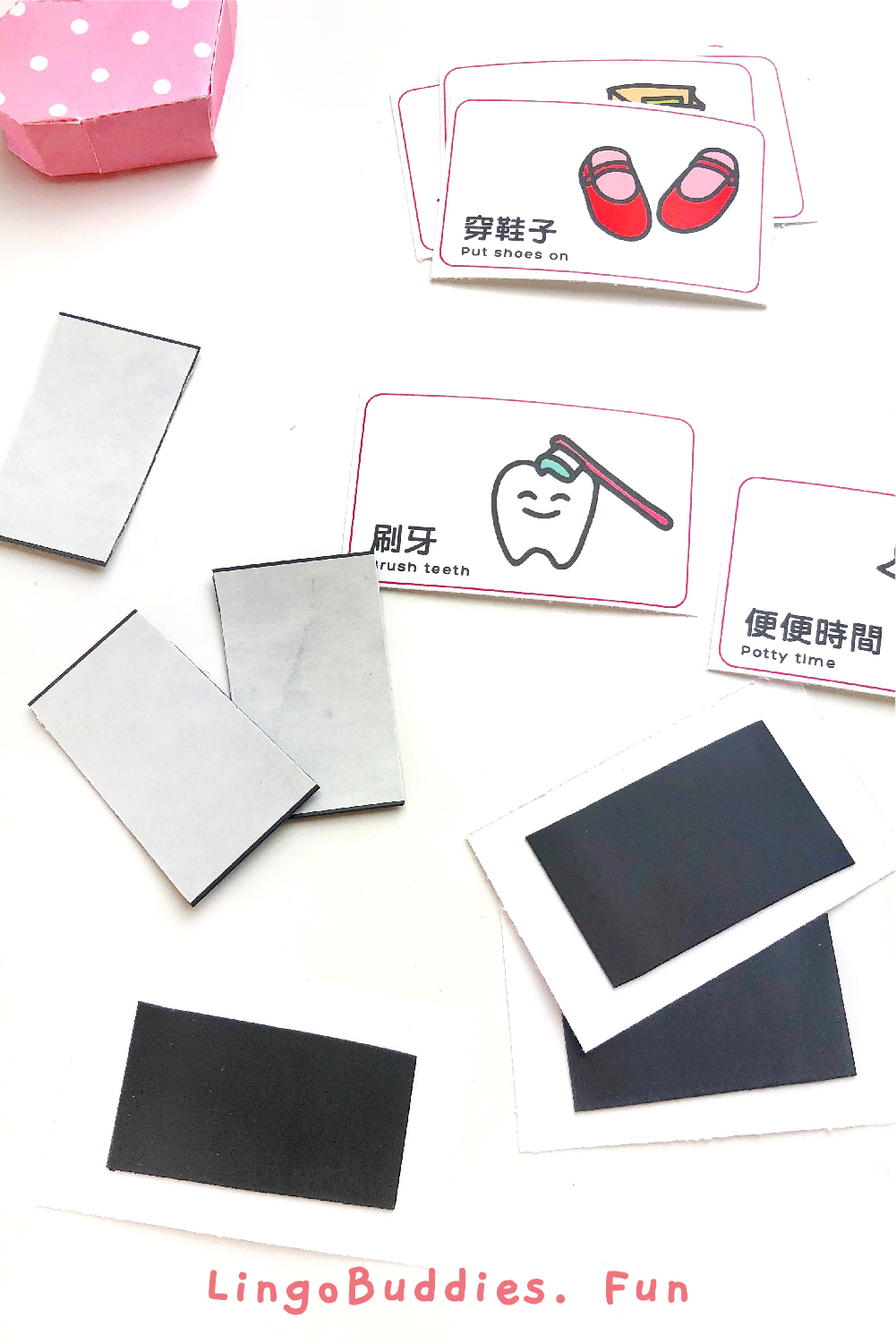 Print PDF on 8.5"x11" paper in color
Cut out each chore card
Apply magnet sheet to the back and place them on the fridge
When a task is completed, move the task magnet to the "completed" side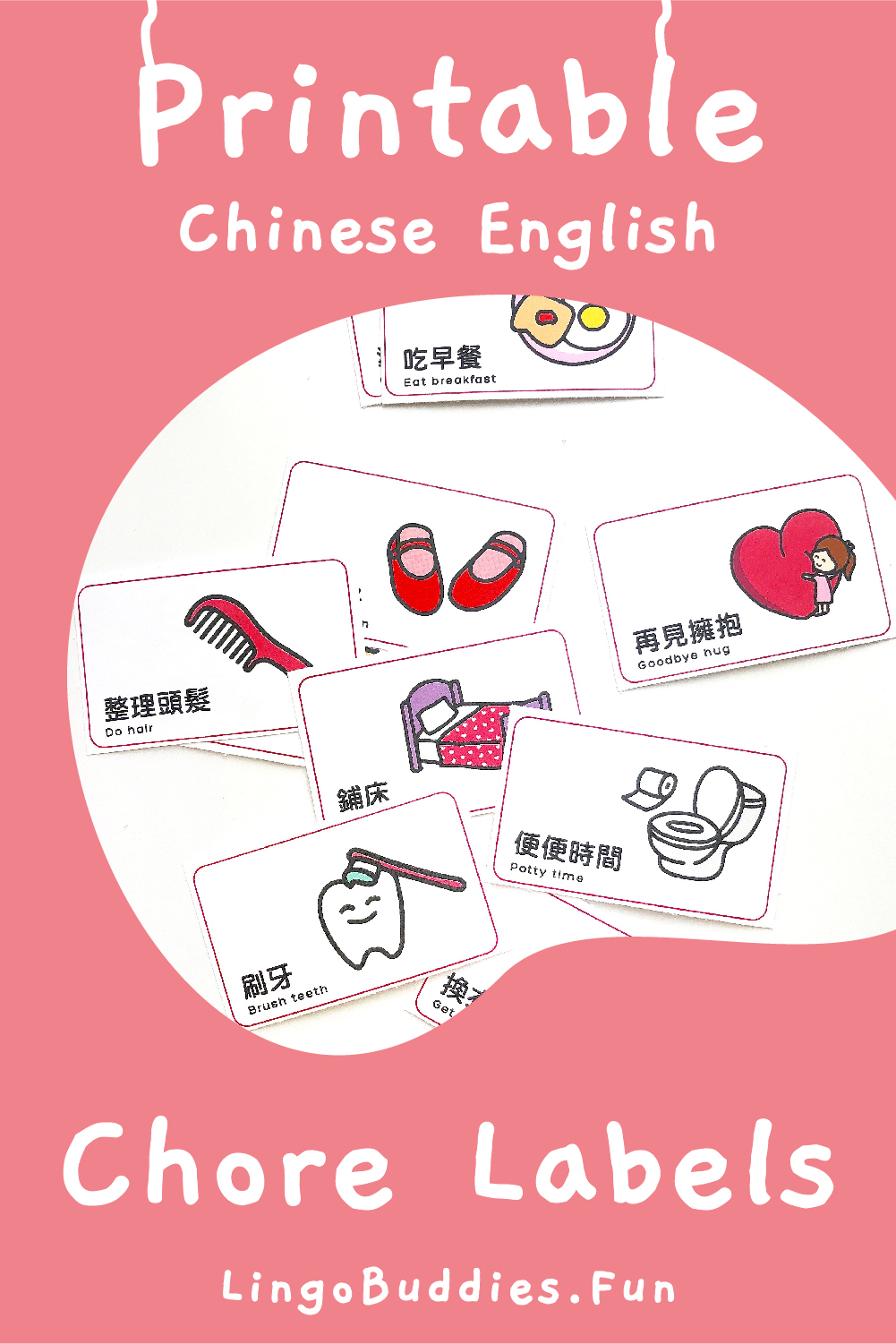 Please log in to download this Premium set
Join Us for Unlimited Access