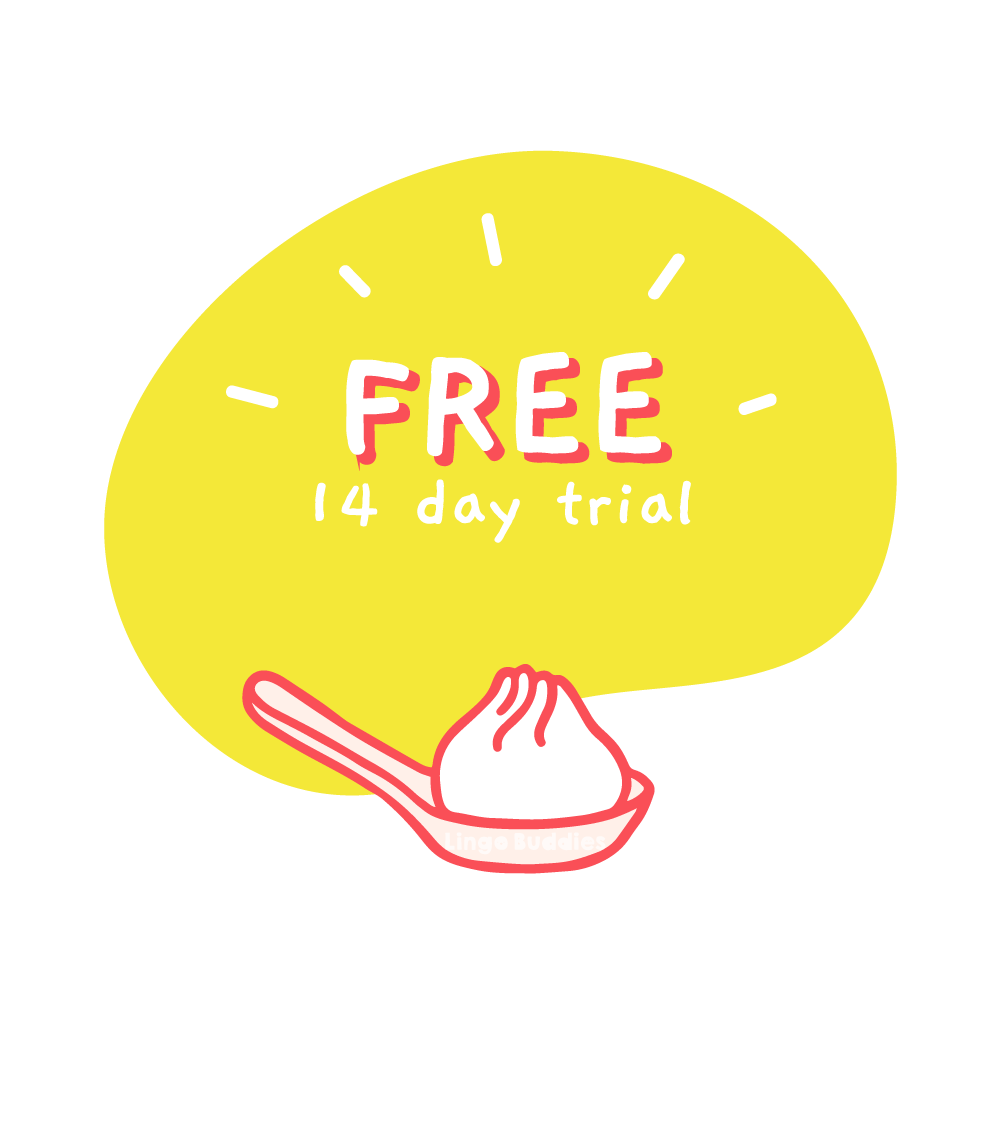 Unlock the possibilities!
Questions about Free Trial
How does the free trial work?
Our free trial offers you the chance to experience the full benefits of our premium membership for 14 days, at absolutely no cost. During the trial, you'll have unlimited access to our extensive resource library, including interactive lessons, engaging activities, and more. This gives you the opportunity to explore and discover the value our platform brings to your learning journey.
At the end of the trial period, your membership will automatically transition into our premium monthly membership plan. However, you have the flexibility to cancel your subscription at any time before it converts to the premium membership.
What is included in my LingoBuddies.fun subscription?
LingoBuddies.fun's Premium subscription gives you unlimited access to all of our Premium features. From hands-on activities to environment builders, every content is created to inspire creativity and spark curiosity in learning Mandarin Chinese.  We are here to help you create a playful and immersive environment at home so your kids will develop a love for learning Mandarin Chinese.
We also add new contents every month so your kids will never run out of things to play and learn!
Can I cancel anytime?
Yes!  If you are unsatisfied for any reason, simply Log in and go to "My Account" to cancel.

I am so happy to have discovered you guys and joined the premium membership.  I've saved so many hours from searching for good quality Chinese learning materials online.  My kids really enjoy the different types of activities and games and they are always eager to see what I have prepared for them, so thank you for this amazing library!