15 Easy Chinese New Year Crafts and Activities For Kids - Part 2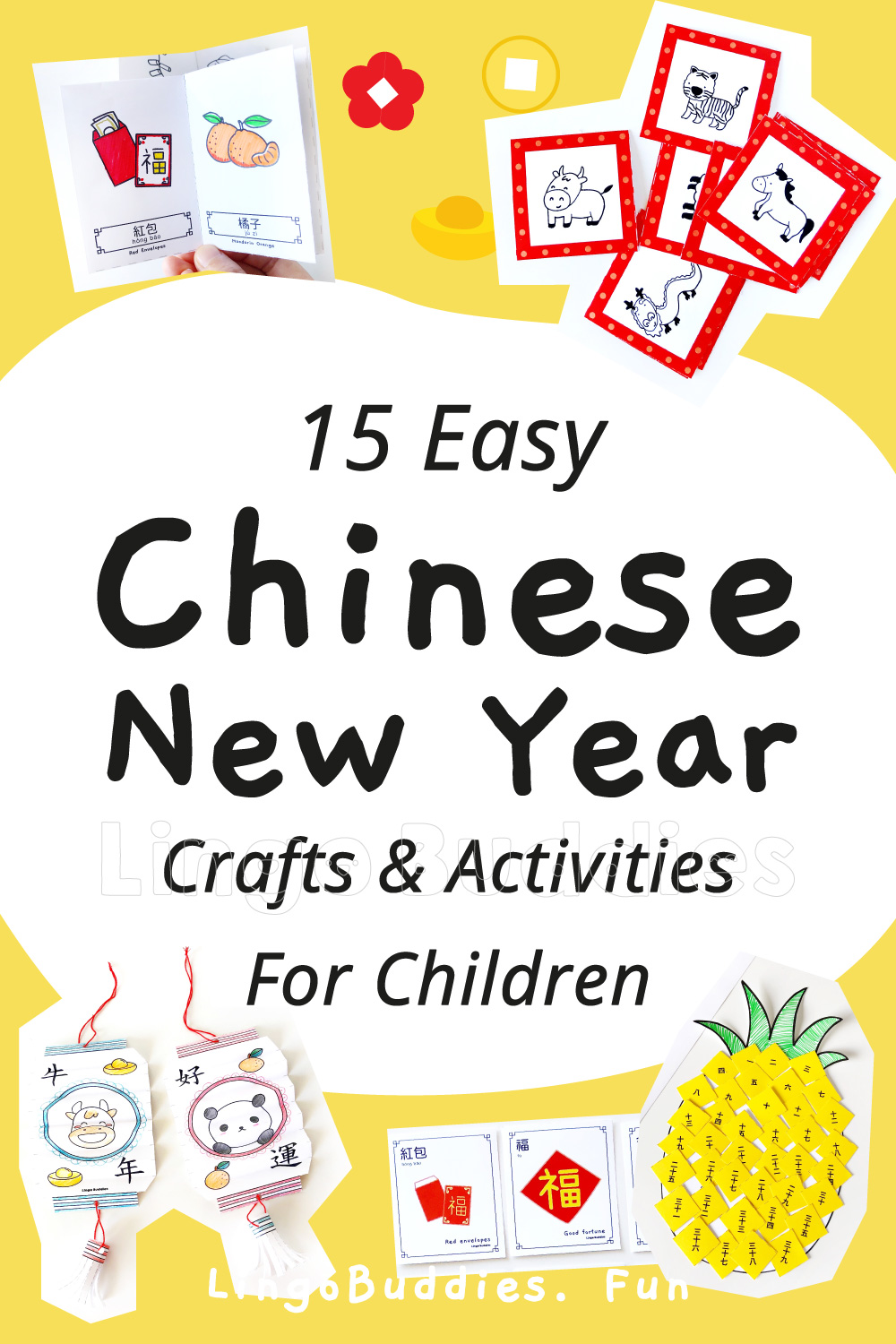 The Chinese New Year is a truly magical time for adults and kids alike.  It's a long celebration that begins a month before the actual date and ends 15 days after (Lantern Festival).  The Chinese New Year is a great way to spark your kids' interest in the Chinese language because of all the creative stories and symbols built around this holiday.  In the last post, I shared some interesting facts about the Chinese New Year and how I celebrated it as a kid.  In this post, I will dive straight to part 2 of the 15 Chinese New Year inspired crafts and activities for your kids (part 1 here).  All of the activities are thoughtfully designed for kids learning Mandarin Chinese.  As promised, these activities are available in both simplified and traditional Chinese.  I hope you will enjoy them with your kids.
Chinese New Year Vocabularies
Besides hands-on activities, we made a set of hand-illustrated flashcards that are ideal for everyday practice.  You can print them on card stock paper or laminate them for durability.  They are great for practicing pronunciation, building stories, playing memory matching game, and displaying in the kid's room.  Here's the matching video that your little ones can follow along with the flashcards:
15 Chinese New Year Crafts and Activities- Part 2
Each activity has 2 versions, one in traditional Chinese and one in simplified Chinese.  Once you download them, you can differentiate them by the file name.  The simplified Chinese file has the word "simp" in the file name.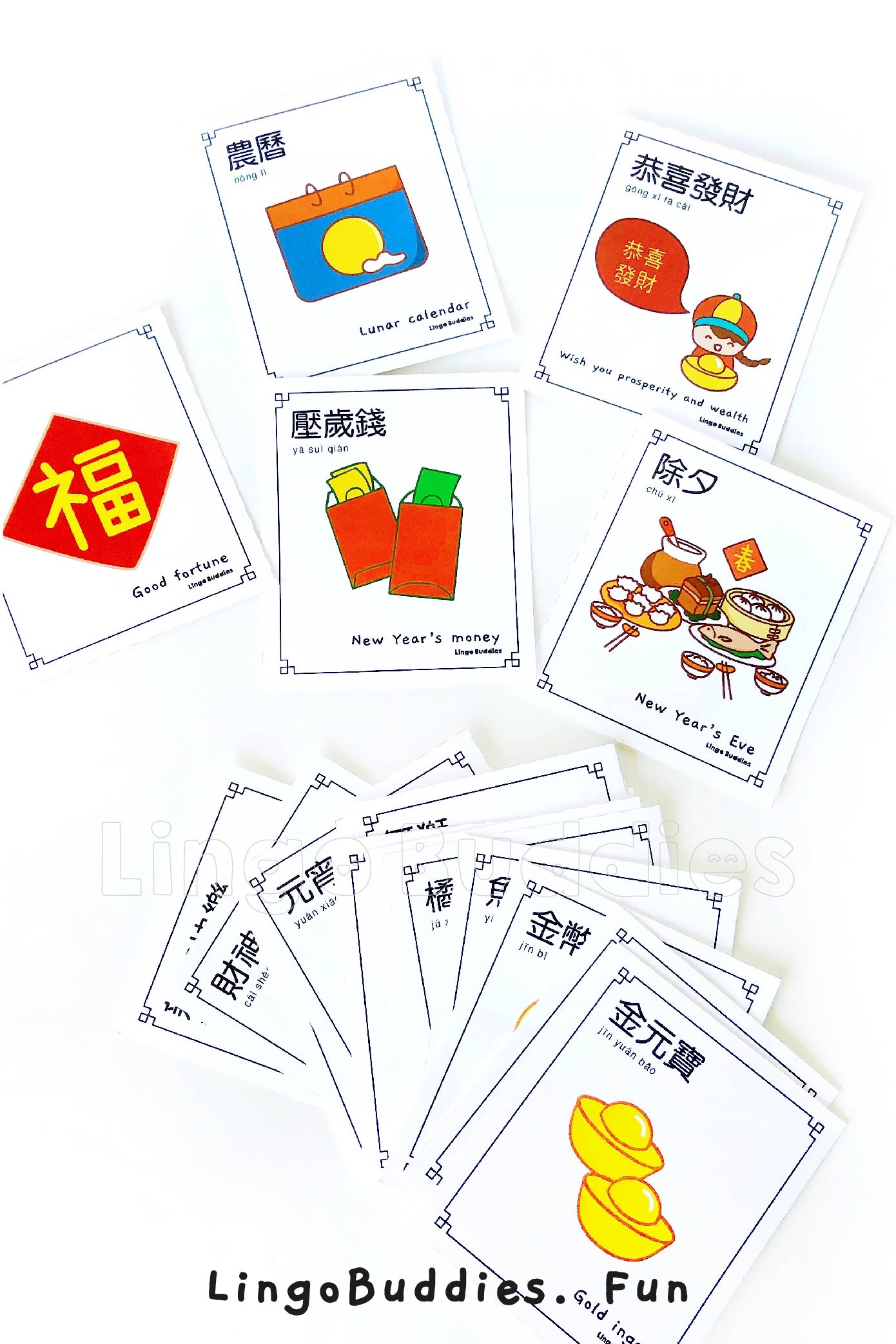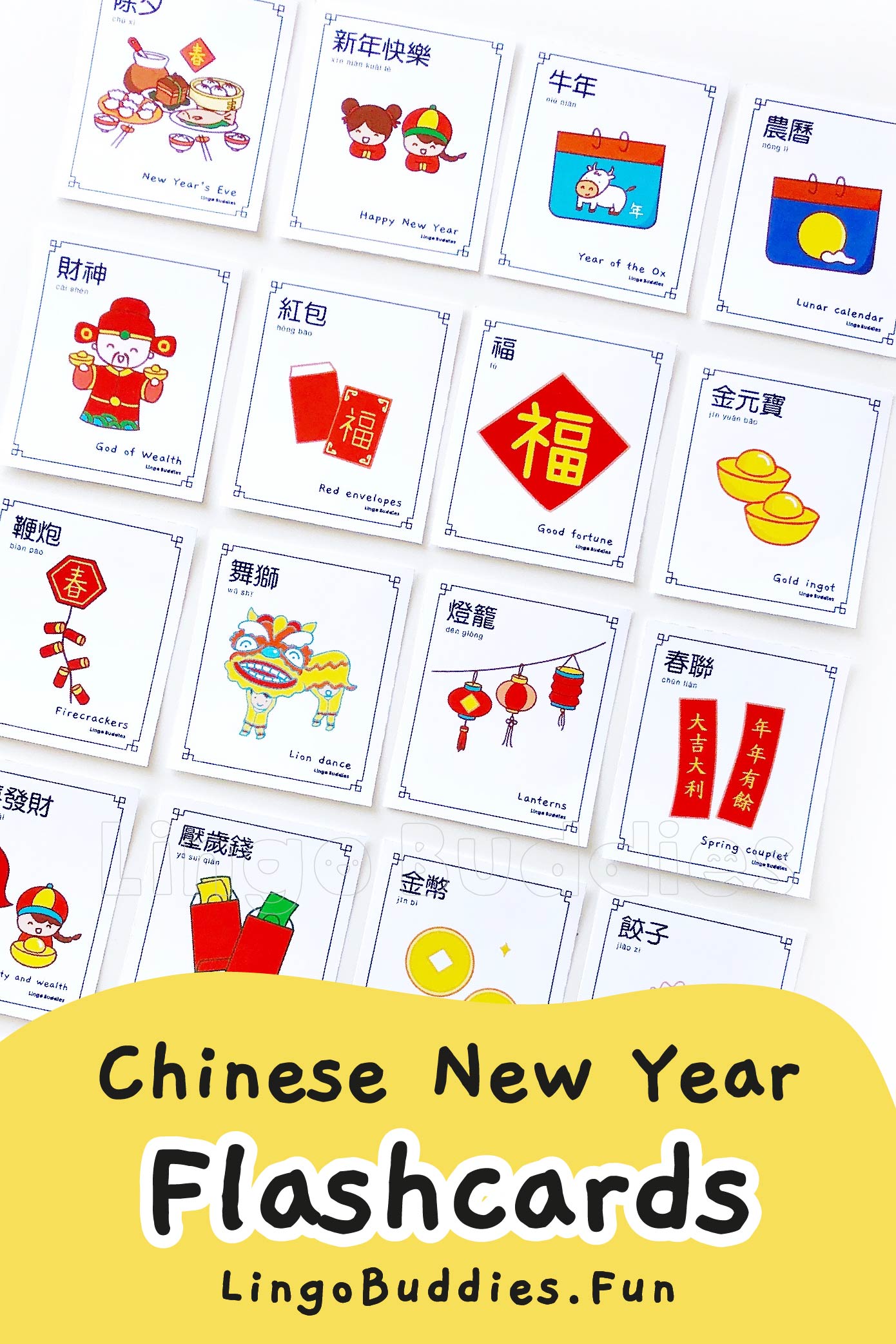 This is a super fun book to make with your little ones.  After you are done, you can even use the book as a scavenger hunt game by asking your kids to find all the lucky items in the house.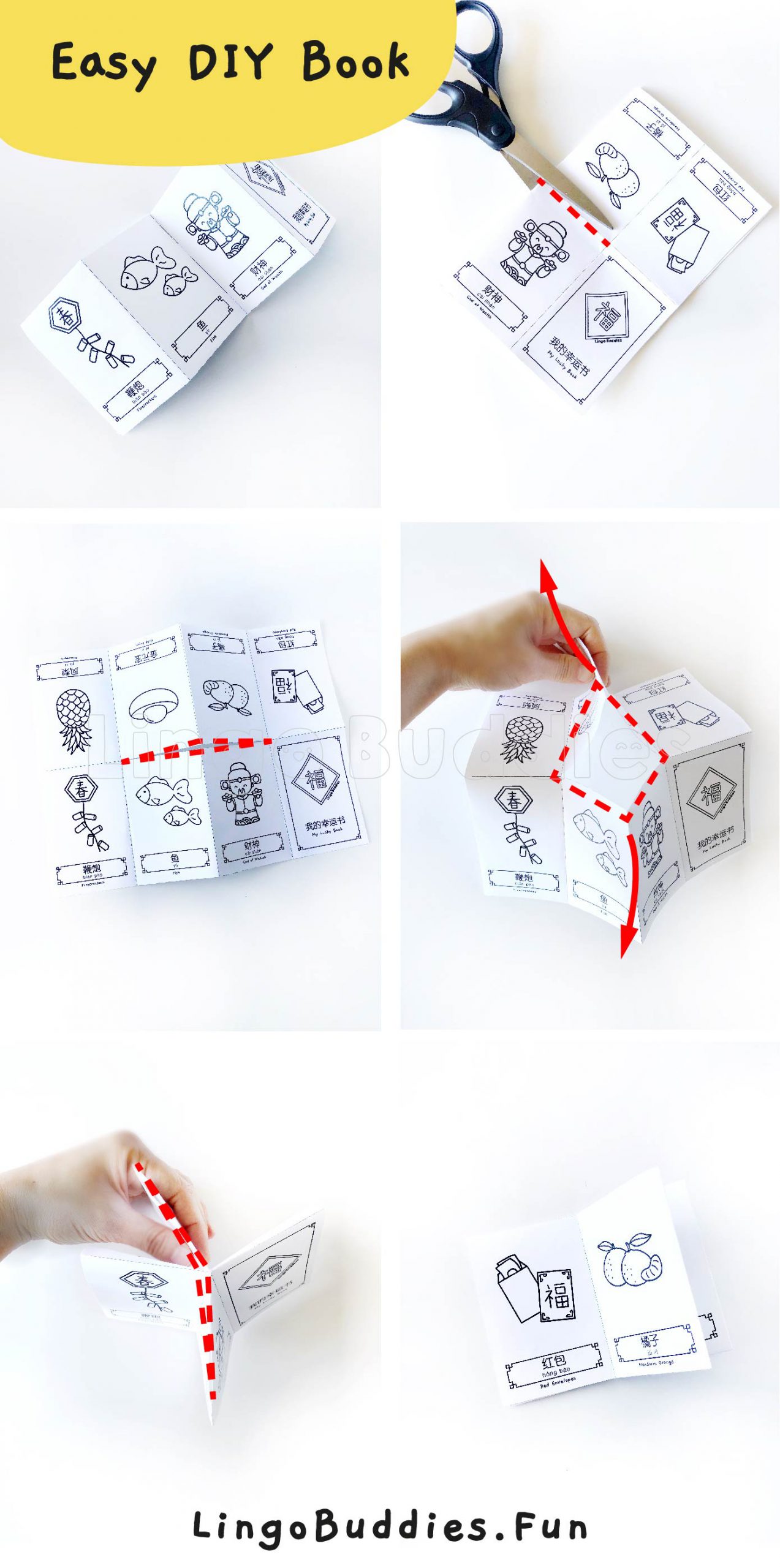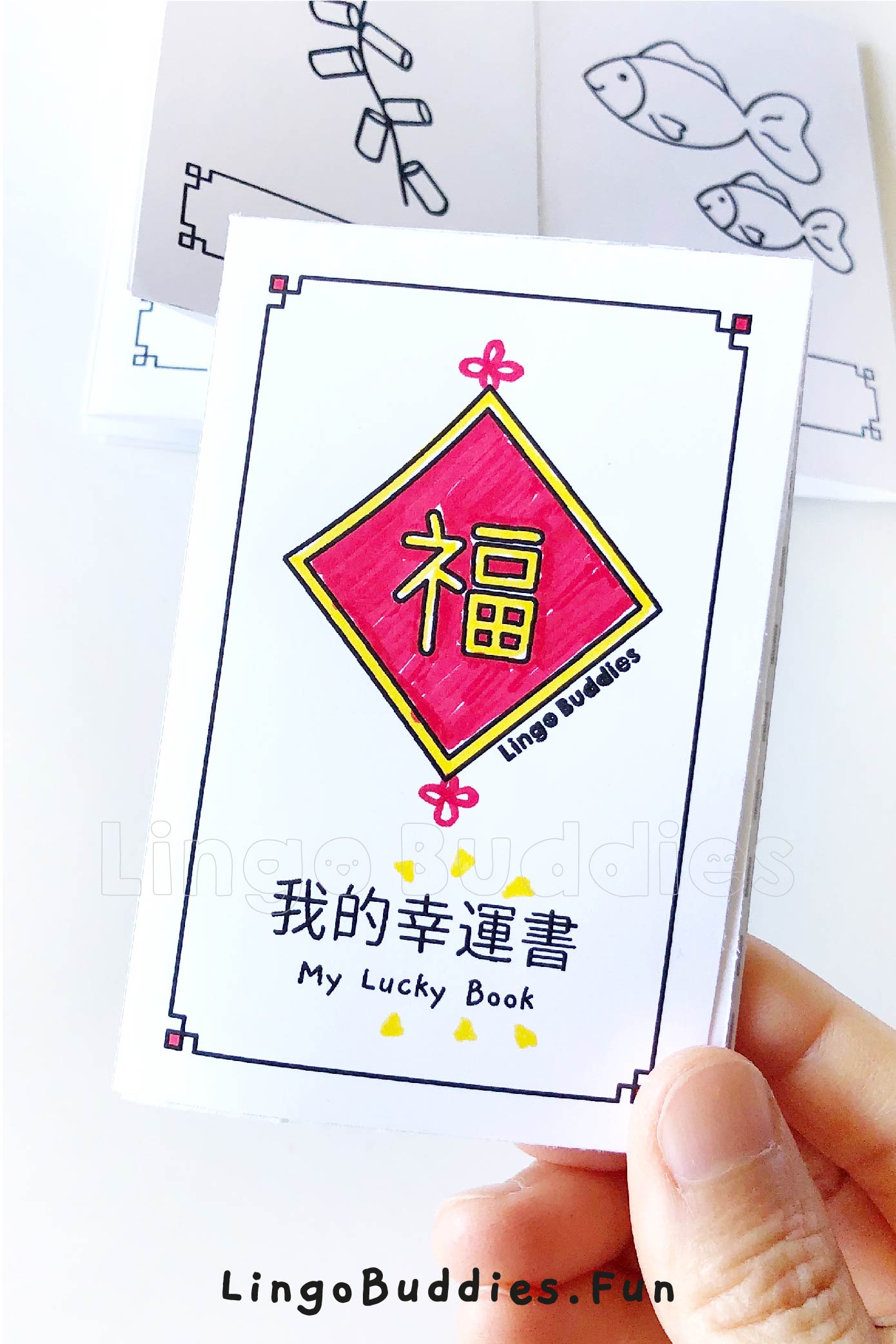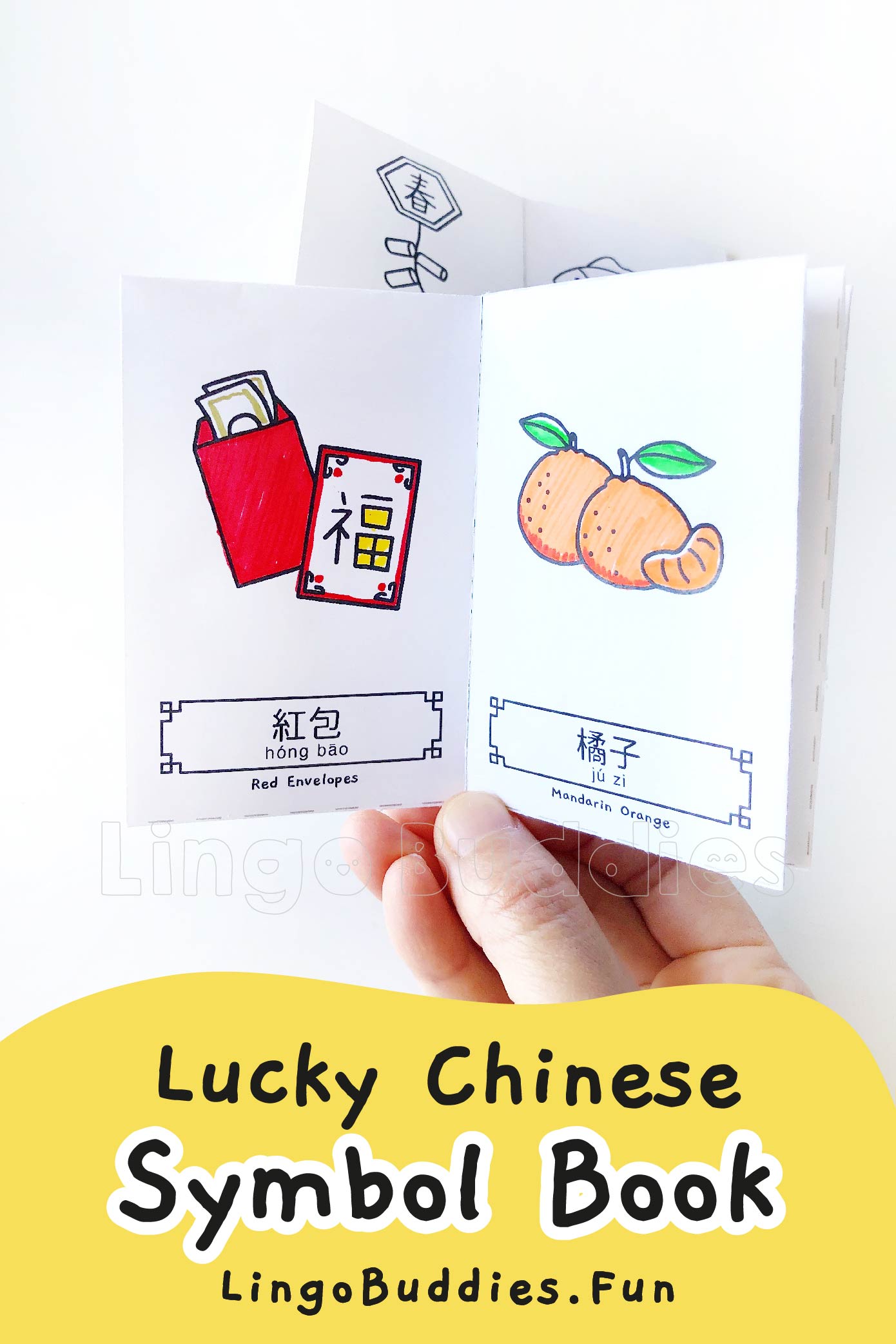 10.  DIY Lucky Pineapple Number Collage
This is one of our favorites!  It's so simple to make and it looks really impressive.   Pineapple motifs are seen everywhere during the Chinese New Year because pineapples symbolize good luck and wealth.  The reason pineapples are a symbol of good luck comes from the pronunciation.  Pineapple in Hokkien dialect is "ong lai" which sounds like "Good Luck is Coming" [旺來].  As a result, pineapples have become a quintessential fruit for the Chinese New Year and you will often see pineapples used as an offering to the deities and ancestors.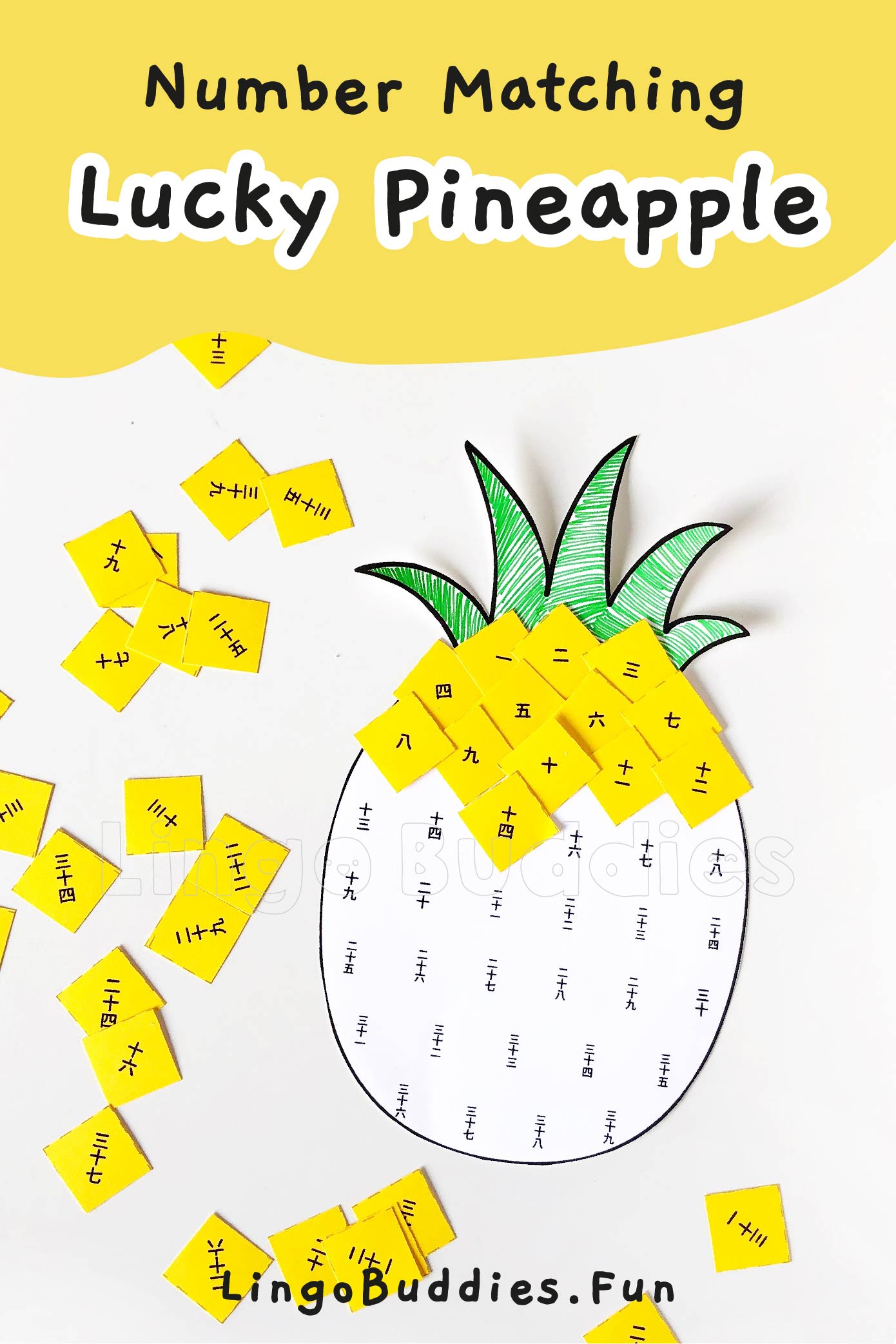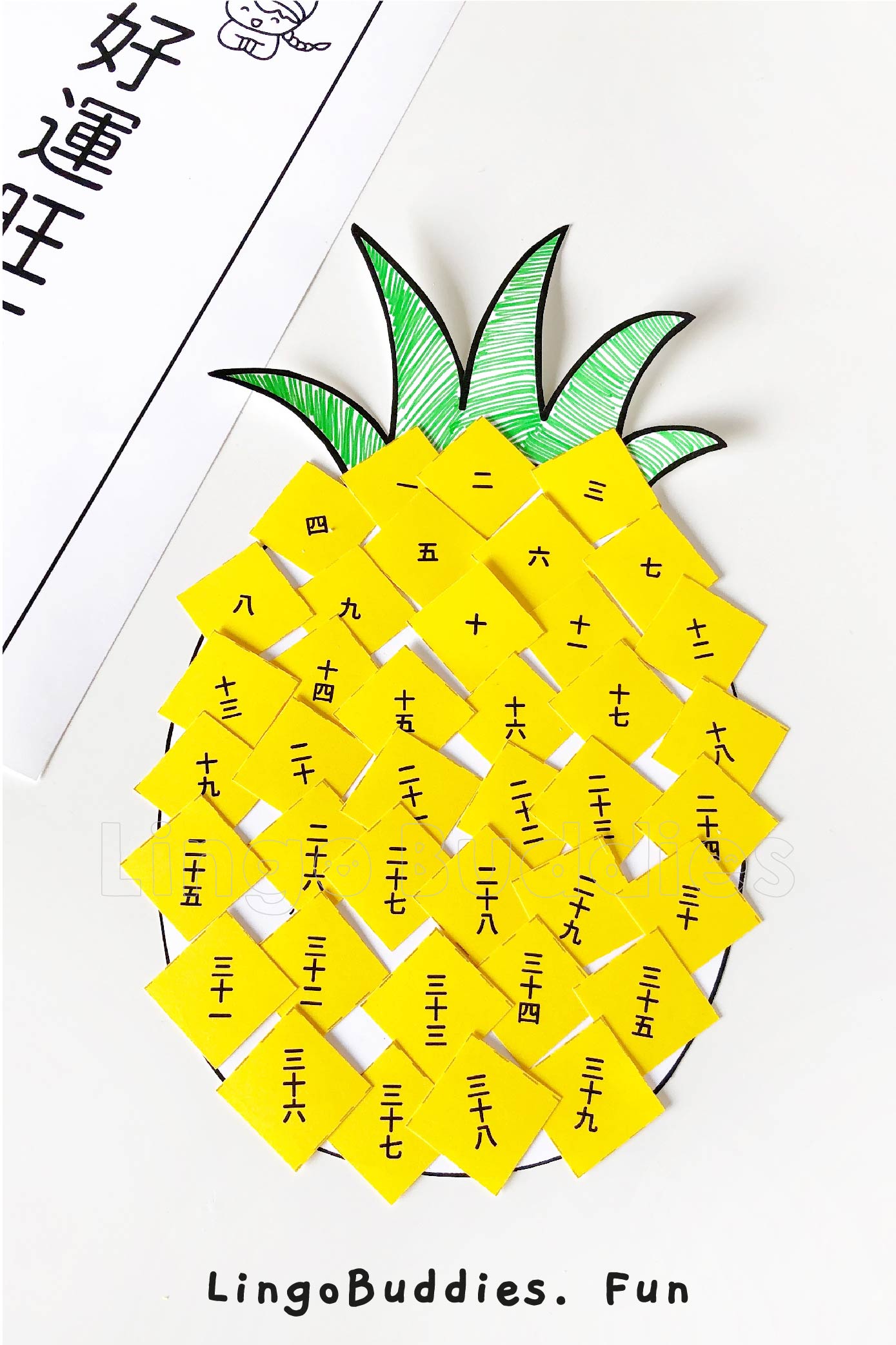 My nephew loves to punch circles using the hole punch.  Therefore I made a version with circle numbers for kids that love to play with the hole punch.  These are made with 1 inch circle punch.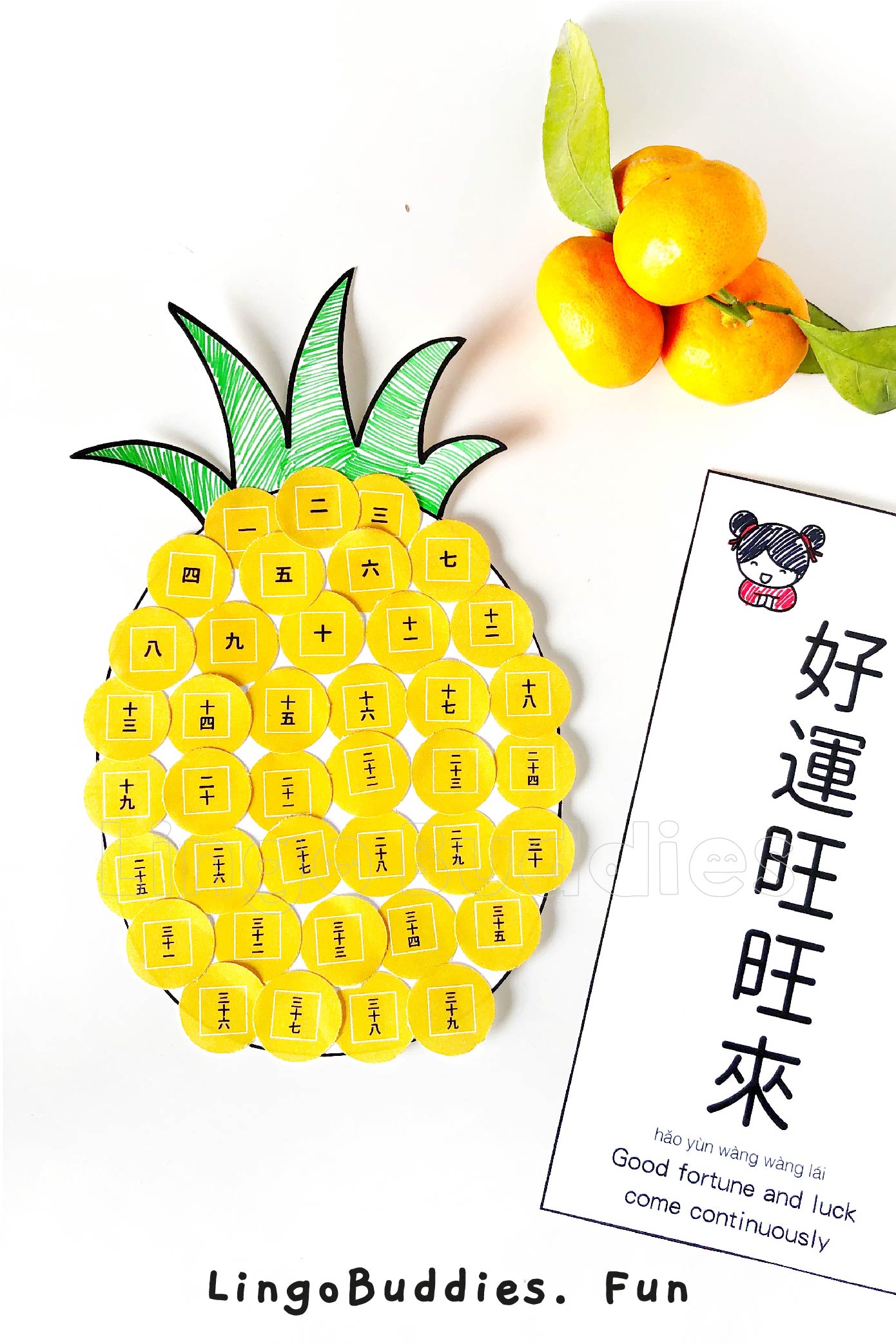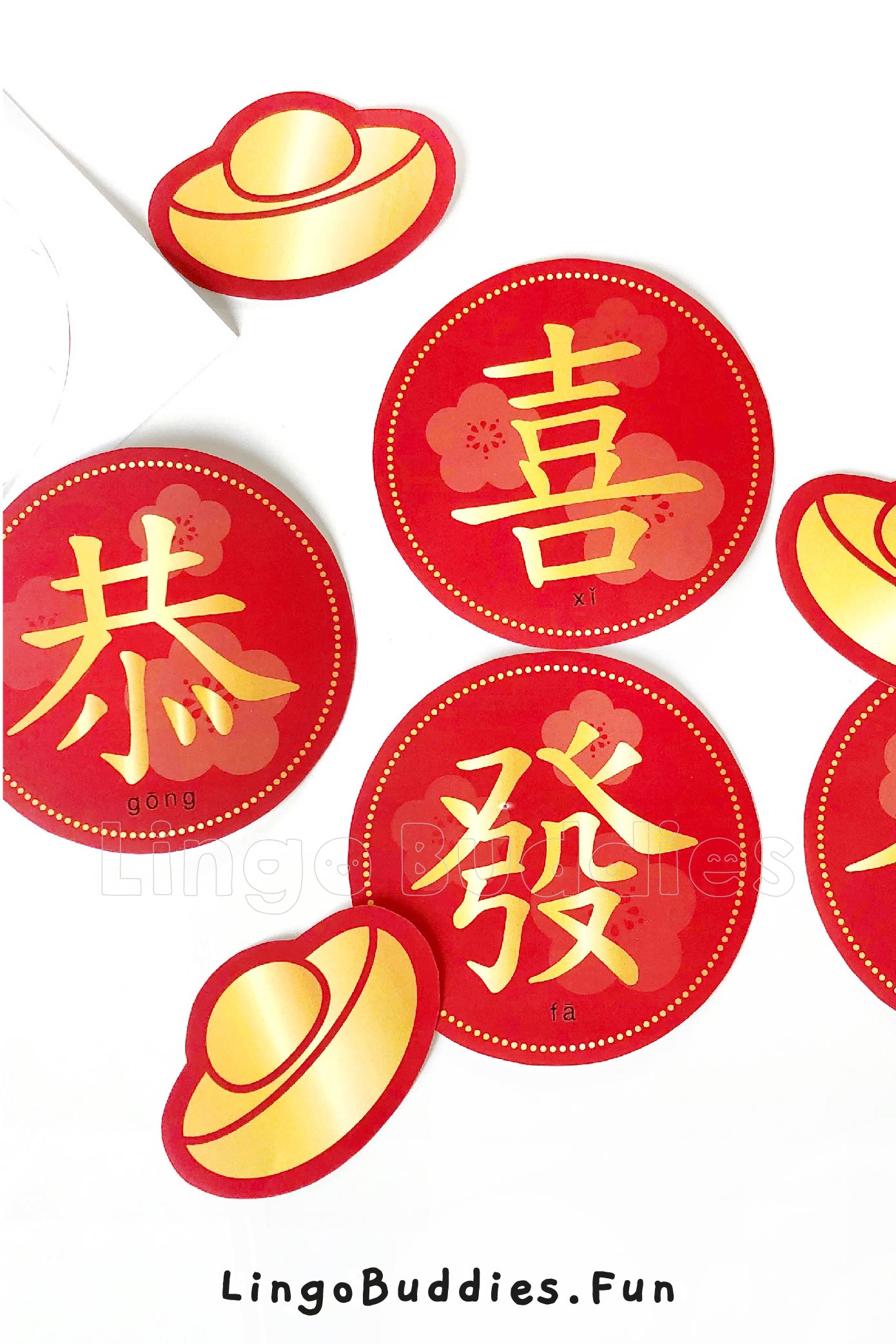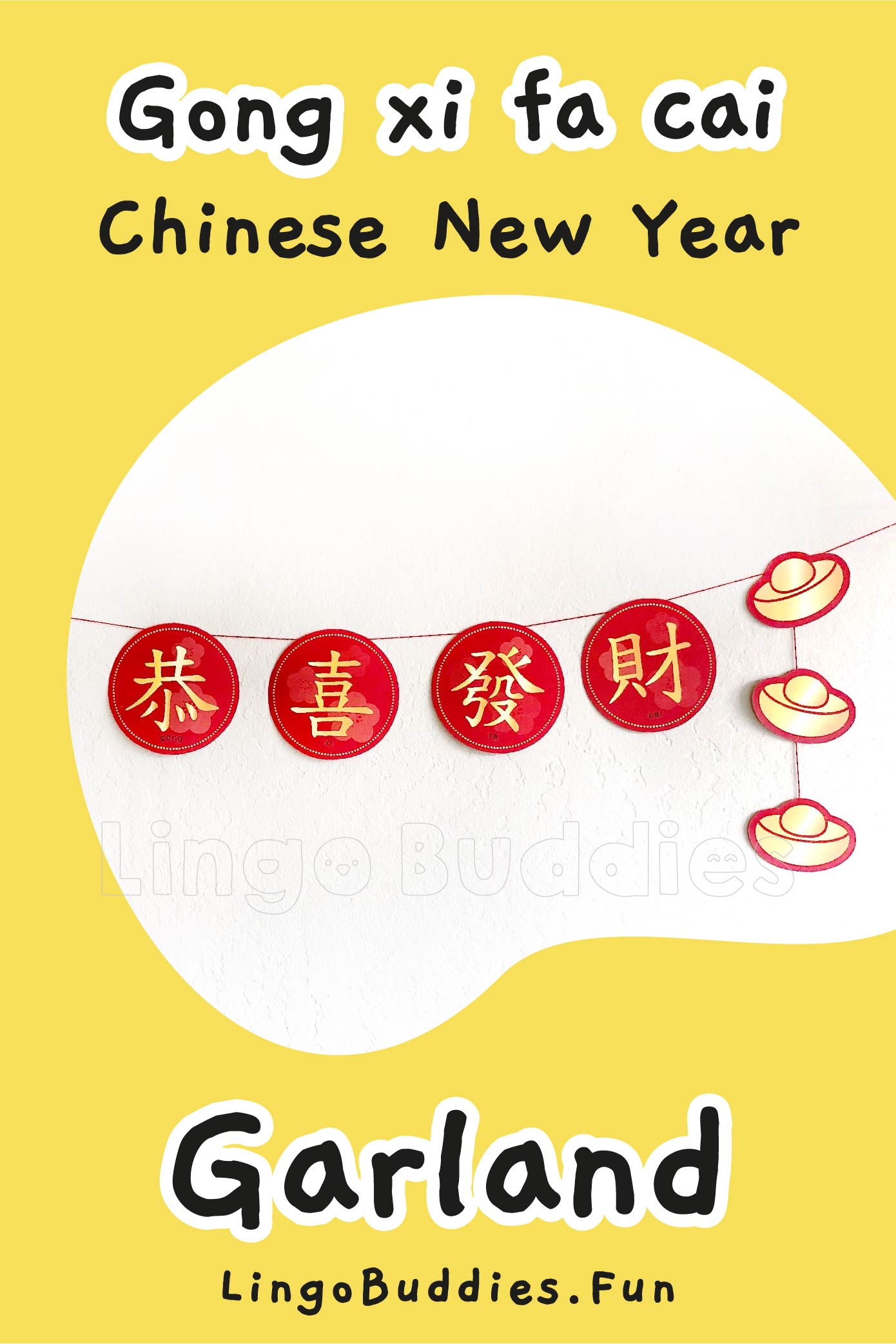 12.  Chinese Good Luck Symbols Poster
This poster features some of the most common lucky symbols such as mandarin oranges [橘子 | 橘子] and gold ingot [金元寶 | 金元宝].  Create a display or use it as a teaching aid.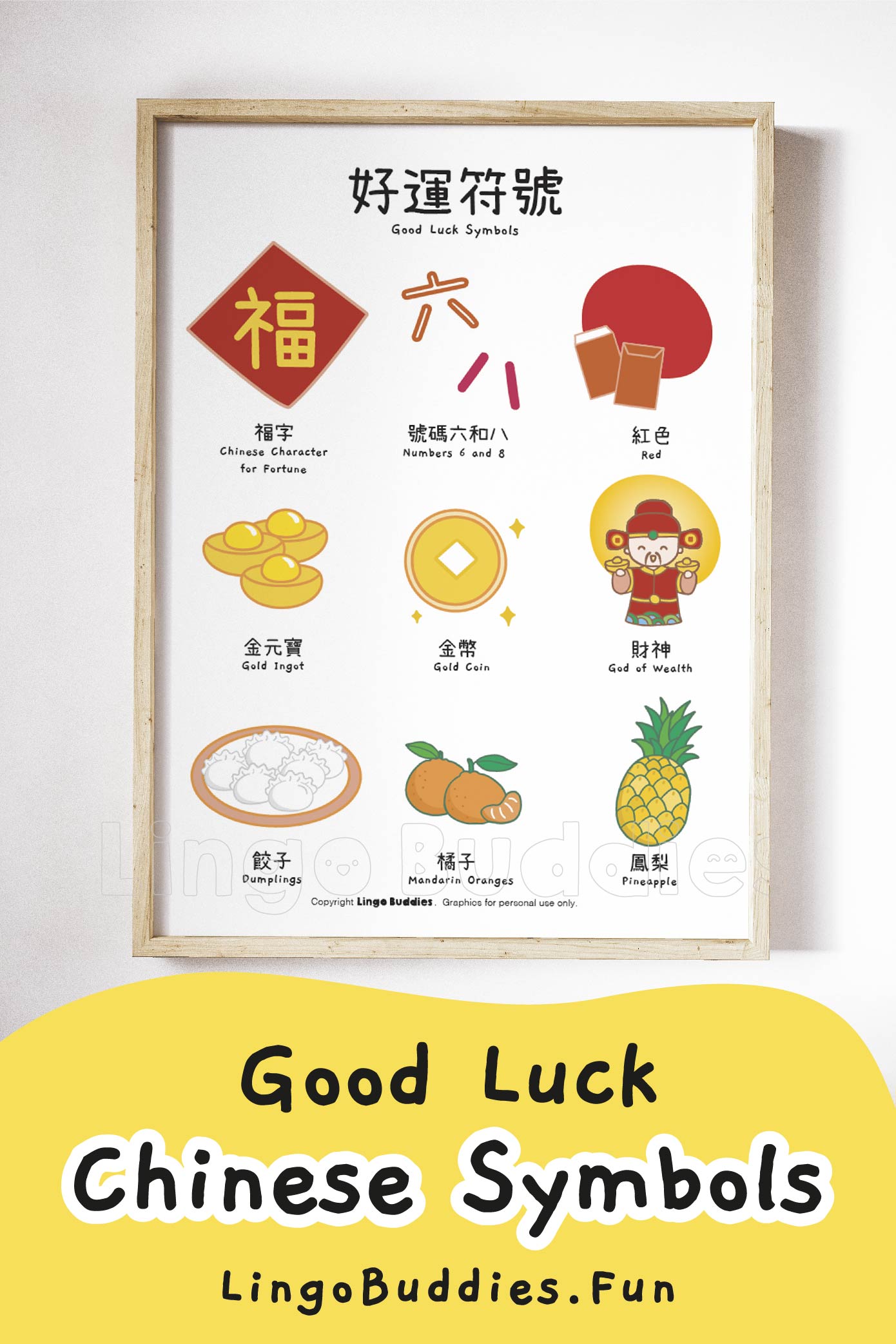 13. Chinese Zodiac Character Matching Cards
Learning about Chinese Zodiac signs is easy with these handy character and picture cards.  One set of cards features the animal drawings and one set of cards features the matching words in Chinese.  There are many different ways to play with these cards.  You can match the character card with the right picture card or challenge your little one by placing the cards in the correct zodiac sequence.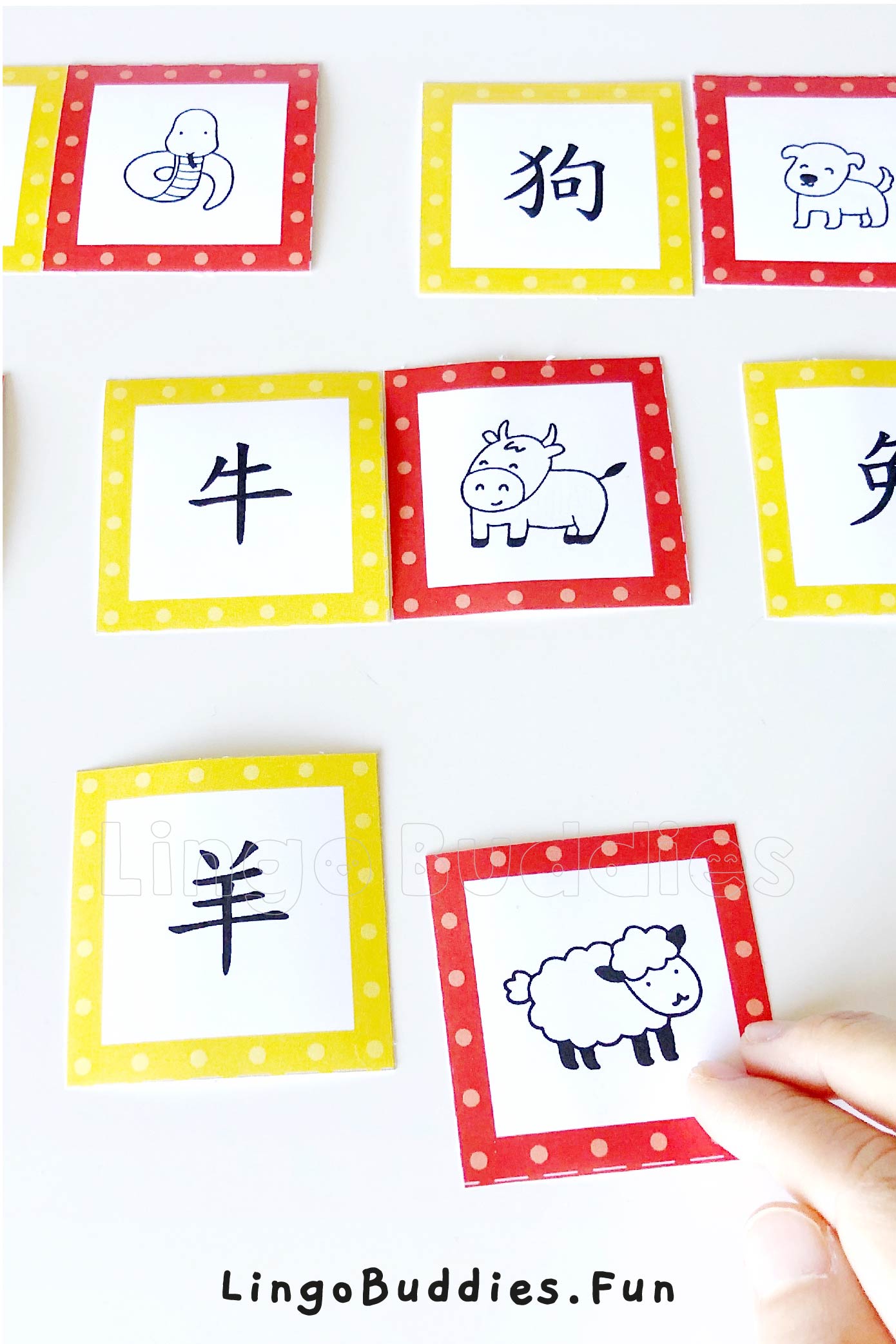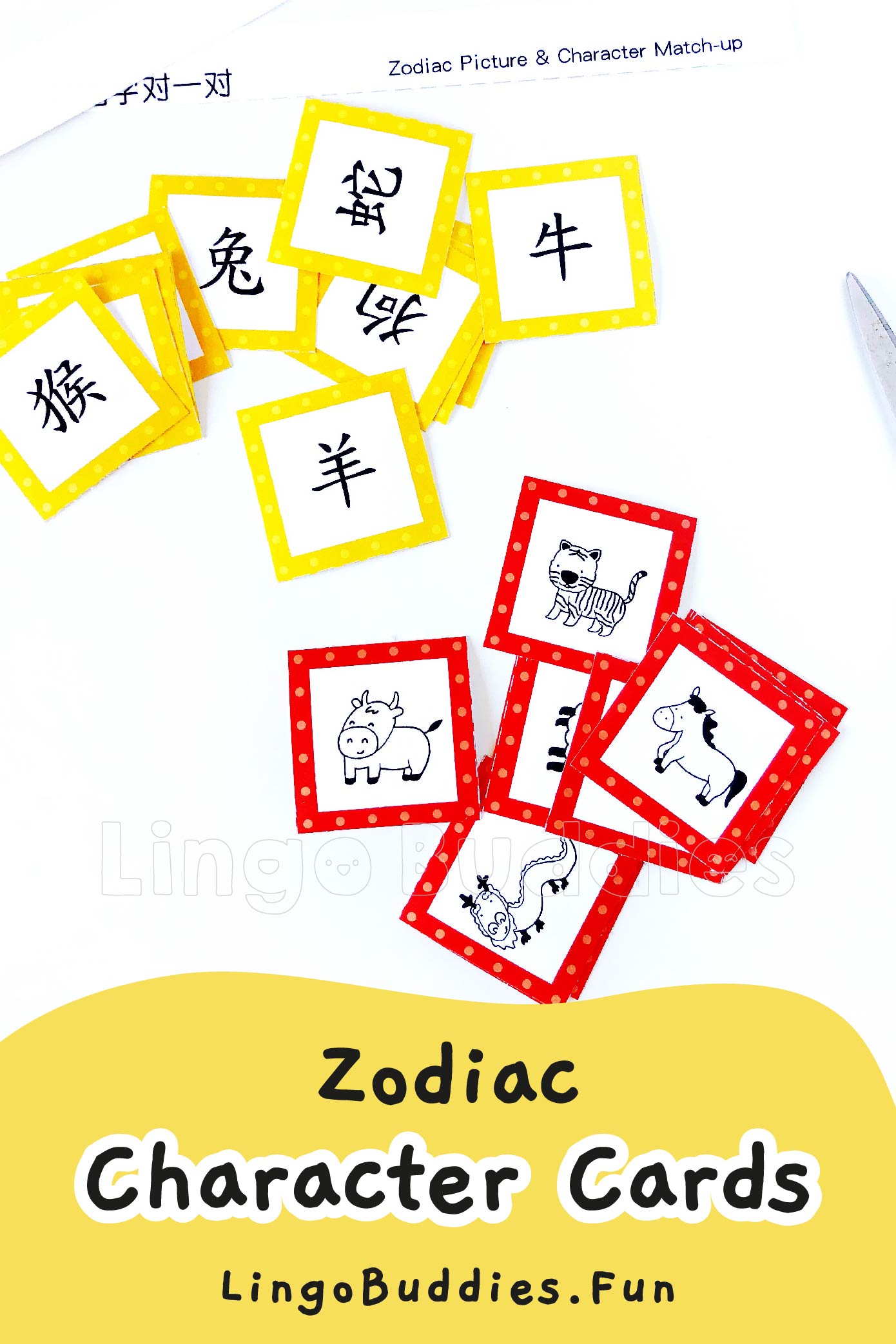 14.  Chinese New Year Days Sequencing Puzzle
This Chinese New Year Days Sequencing Puzzles activity has it all!  It includes coloring, sequencing, and puzzles all in one! Your kids will use number recognition and counting to cut and assemble the day tiles in order from Chinese New Year's Eve to Lantern Festival. Other than the Chinese New Year's Eve [除夕 | 除夕 | chú xì] and the Lantern Festival [元宵節 | 元宵节 |yuán xiāo jié], all the days in between are easy to identify by adding "chu" [初] before the number.  For example, the first day of Chinese New Year is "chū yi" [初一], day two is "chū èr" [初二] and so on.  Pair this activity with the Chinese New Year Date Labels.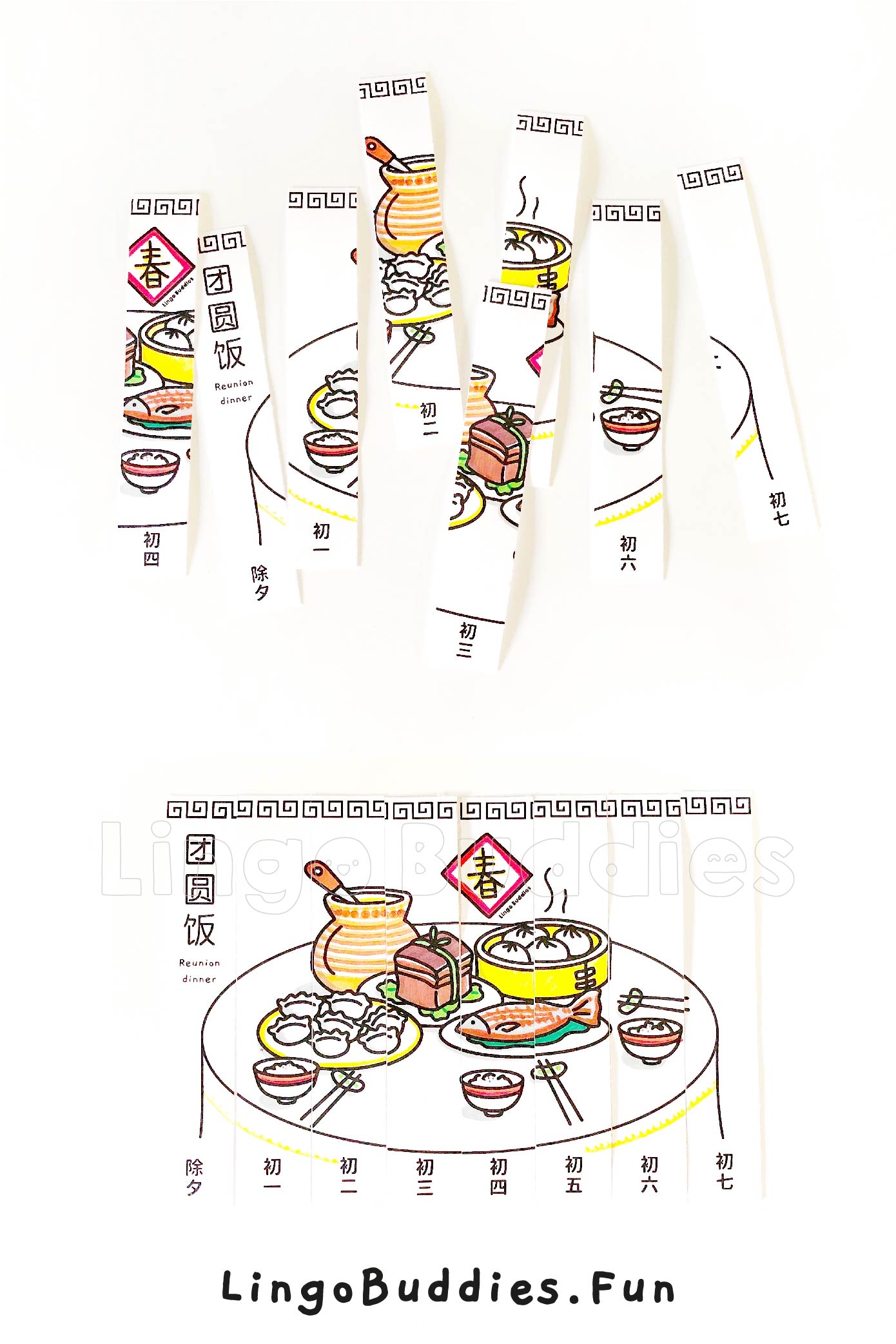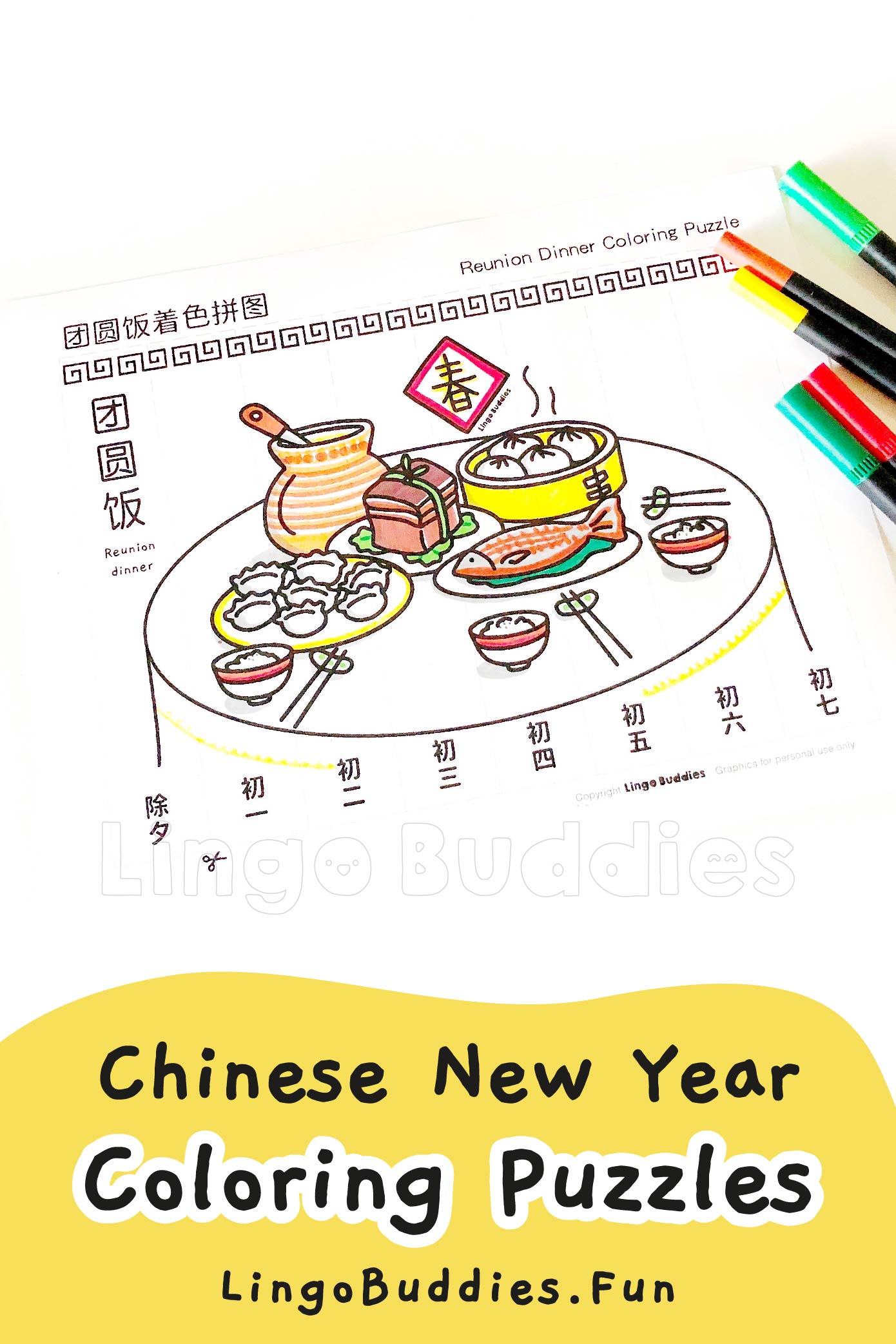 15.  2D Chinese New Year Lanterns (4 designs)
Chinese lanterns are a must for the Chinese New Year and the Lantern Festival.  Don't just make one, make multiple and share them with your friends.  There are 2 sets available with a total of 4 designs.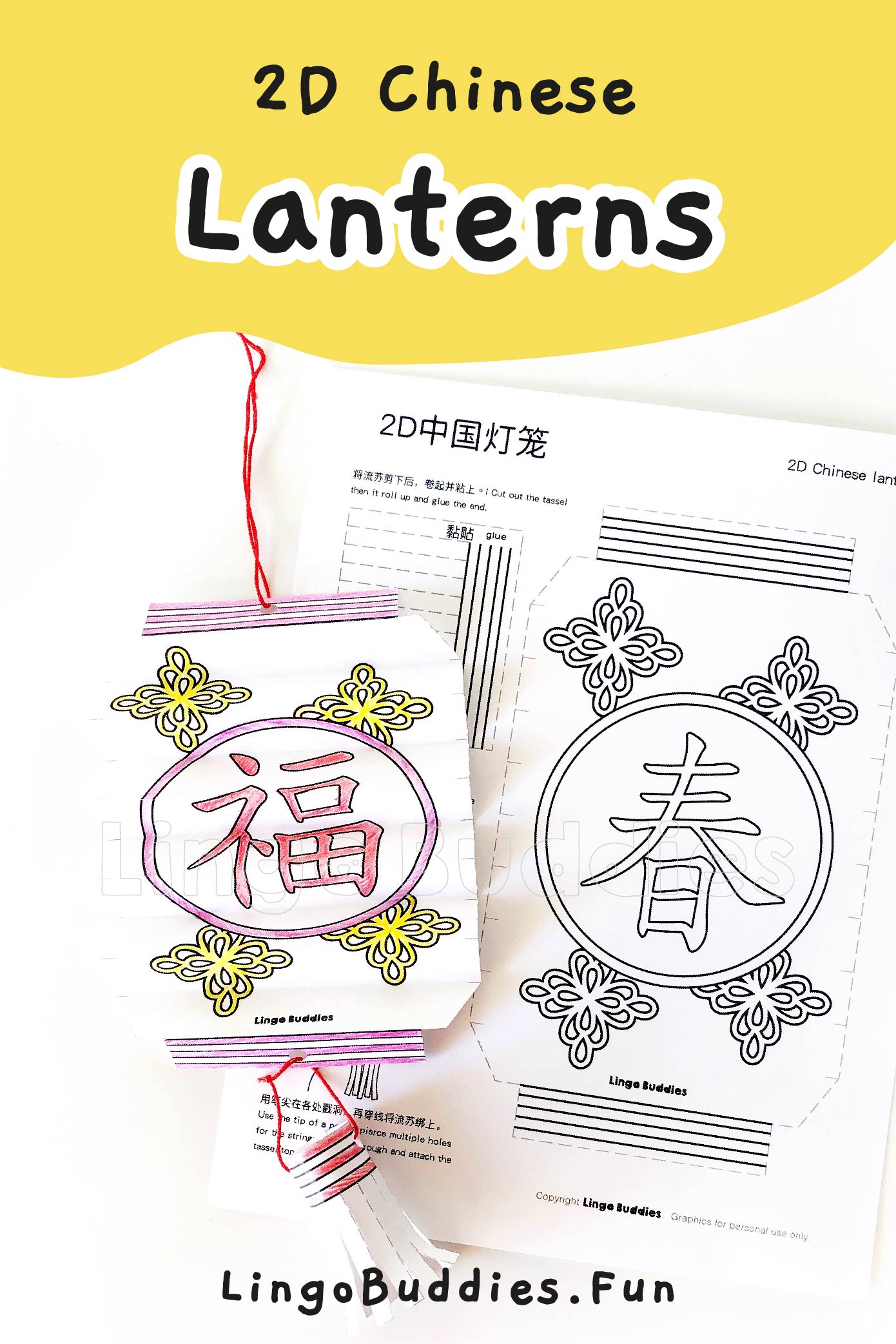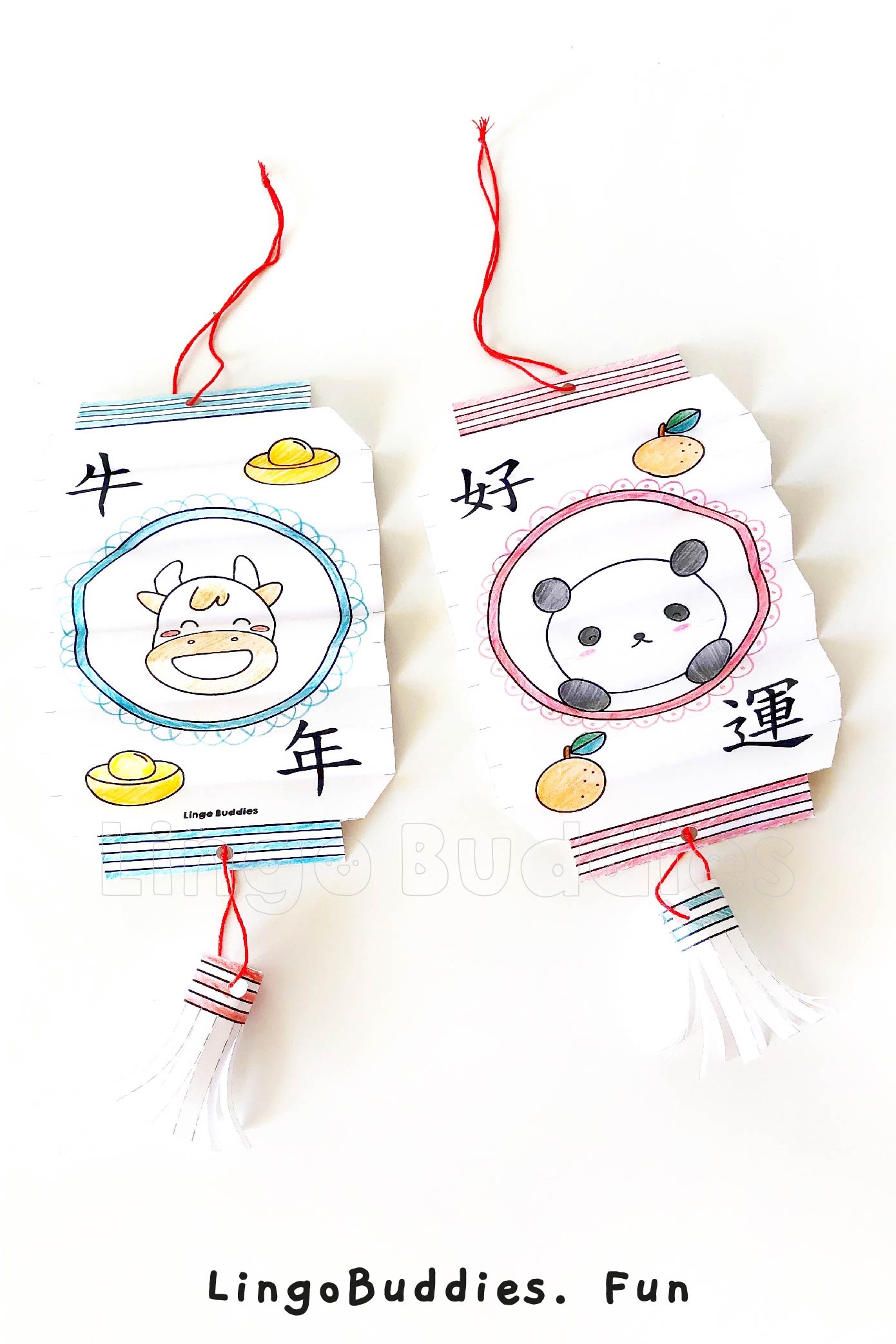 More Chinese New Year Activities
If you are looking for more printable activities on the Chinese New Year, stop by the Resource Library and click on the topic "Chinese Holidays".  And visit part 1 of this post for the rest of the 15 Chinese New Year crafts and activities!
Join Us for Unlimited Access