18 Fun Halloween Games and Activities in Chinese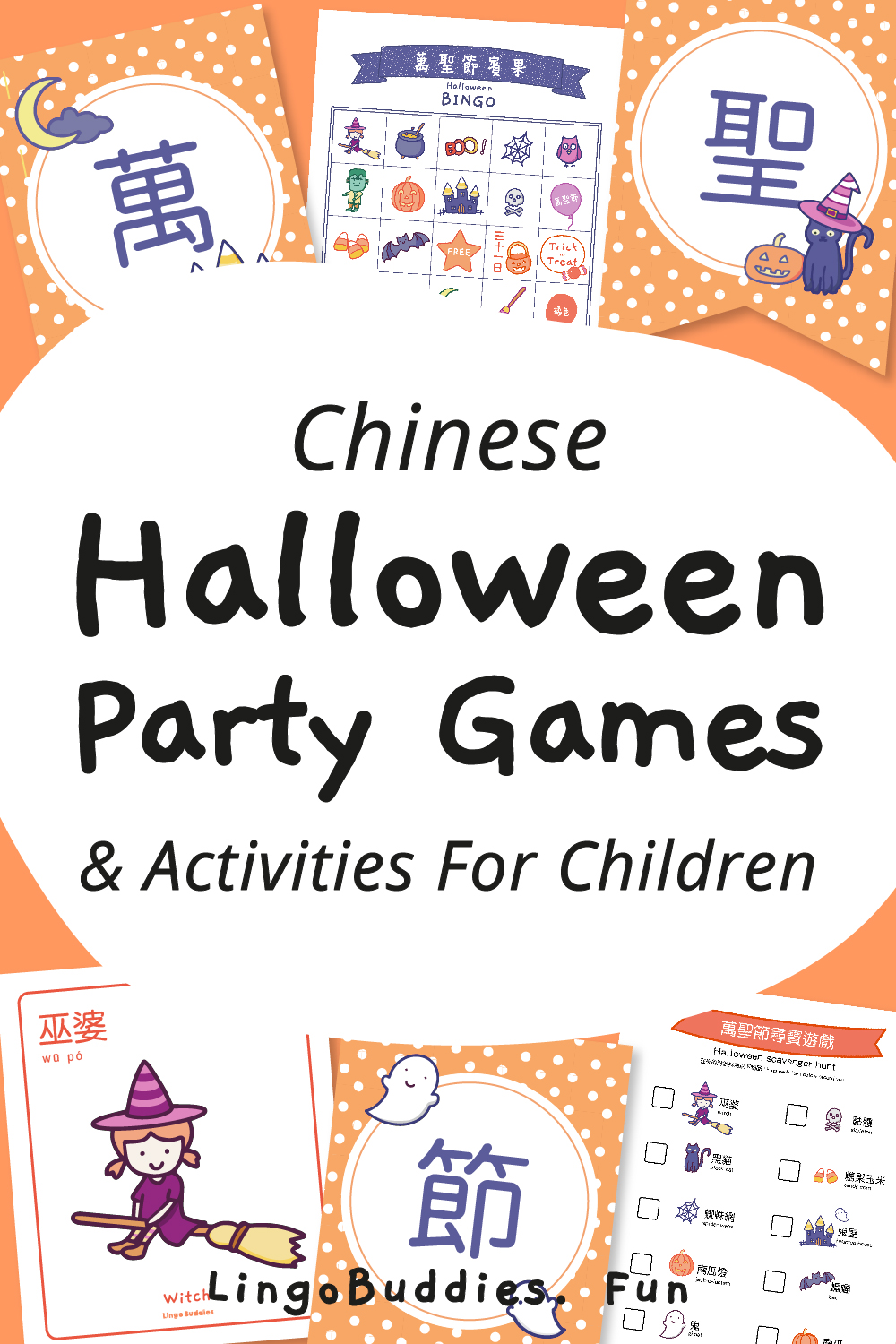 This Halloween is going to be a spook-tabular one with these 18 fun Halloween games and activities for your kids.  Whether you are going trick-or-treating with your child outdoors or throwing a party indoors, these games and activities will help your child engaged with learning Mandarin Chinese.  Halloween games and activities in Chinese are a wonderful way for your child to build a connection between the current event and the Chinese language.  By playing with fun Halloween games and activities in Chinese, your child develops a positive connection with learning Chinese.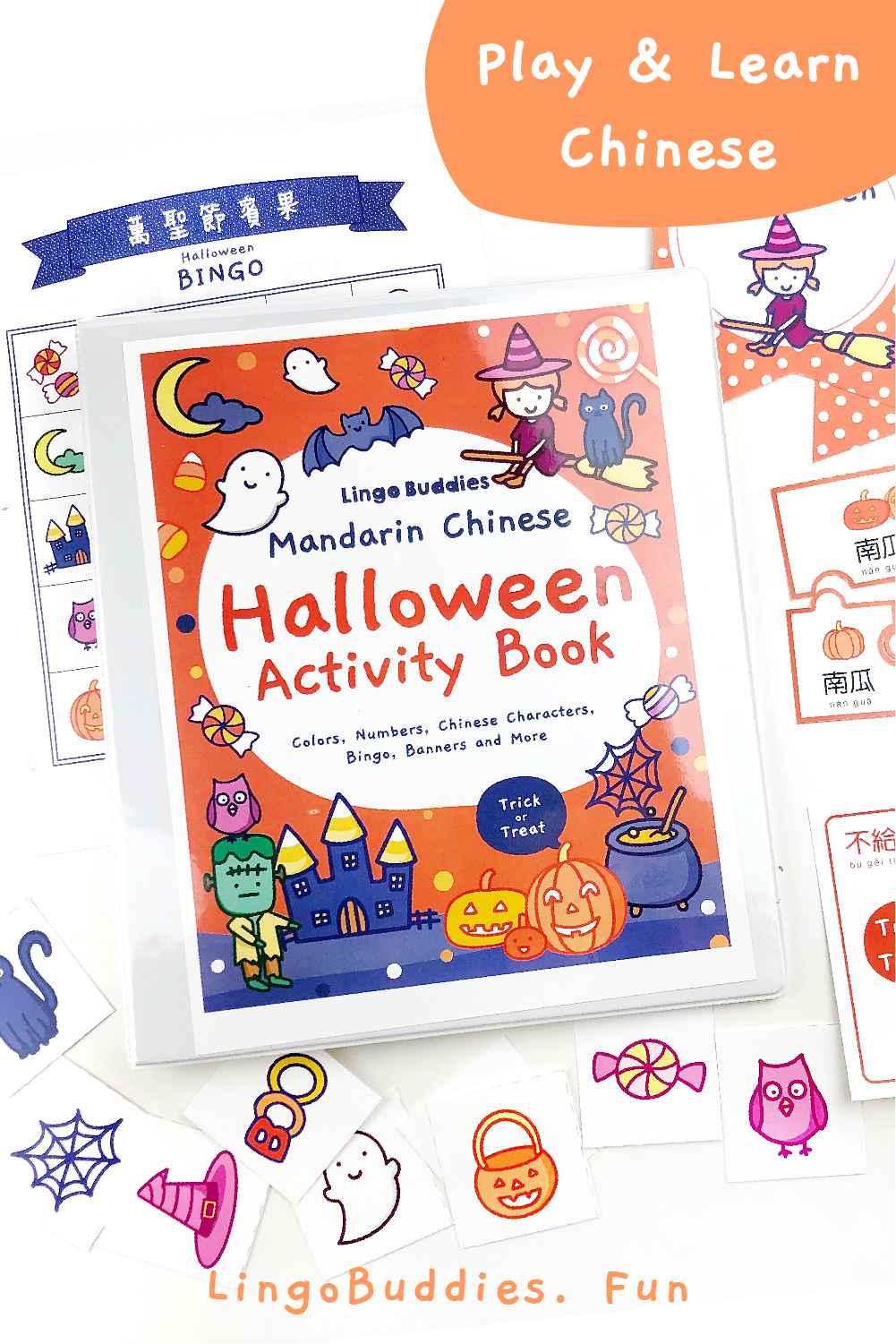 Halloween is celebrated on the 31st of October of every year.  This holiday originated from Celtic culture about 2000 years ago.  People believed that October 31st marked the day when the ghosts of the dead returned to earth.  Halloween was celebrated in Ireland, UK and northern France.  Over time as Europeans migrated to America, bringing with them customs and beliefs of Halloween, a new version of American Halloween emerged.  Halloween is now celebrated in America with dress up in costumes, pumpkin carving and trick-or-treating.
Halloween Around the World
There are many holidays around the world that are similar to Halloween such as Mexican Dias de los Muertos, Chinese Qing Ming Festival [清明節 | 清明节] (Tomb Sweeping Day / Ancestors' Day), Chinese Hungry Ghost Festival [中元節 / 鬼節 | 中元节/鬼节], Japanese Obon, Korean Chuseok, Brazilian Dias dos Finados, and more.  By celebrating Halloween and other holidays around the world, children have the opportunity to explore cross-cultural similarities and differences and develop appreciation for cultural diversity.
Halloween Party Games & Activities
Since Halloween is my favorite holiday as a kid, I got a little carried away with creating these activities.  This Halloween activity book is the biggest one by far.  There are 18 different games and activities plus Halloween party banners and bingo games to celebrate Halloween 2020 in style!  These activities will hone your child's skills in Chinese colors, Chinese numbers and counting, Chinese characters and Chinese words.  This Halloween activity book is great for children in preschool, kindergarten, first grade and 2nd grade.
Here's a flip-thru of this Halloween activity book: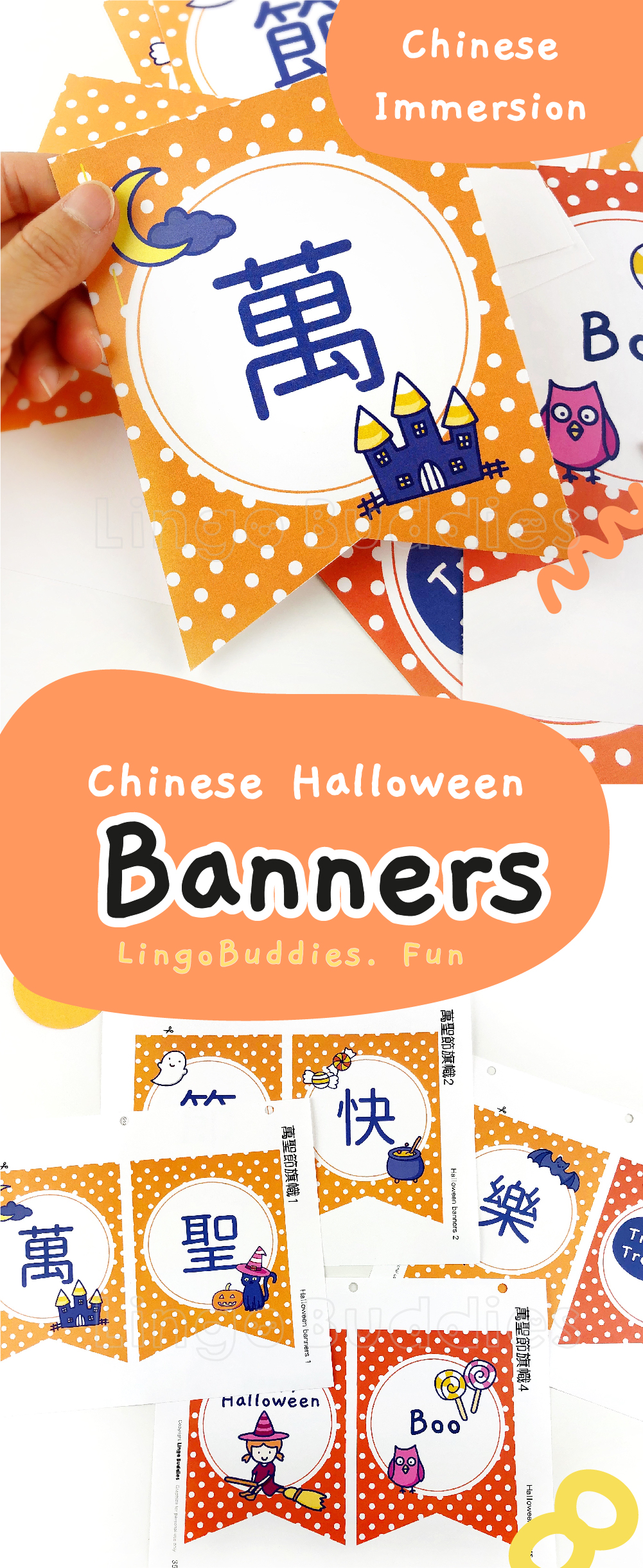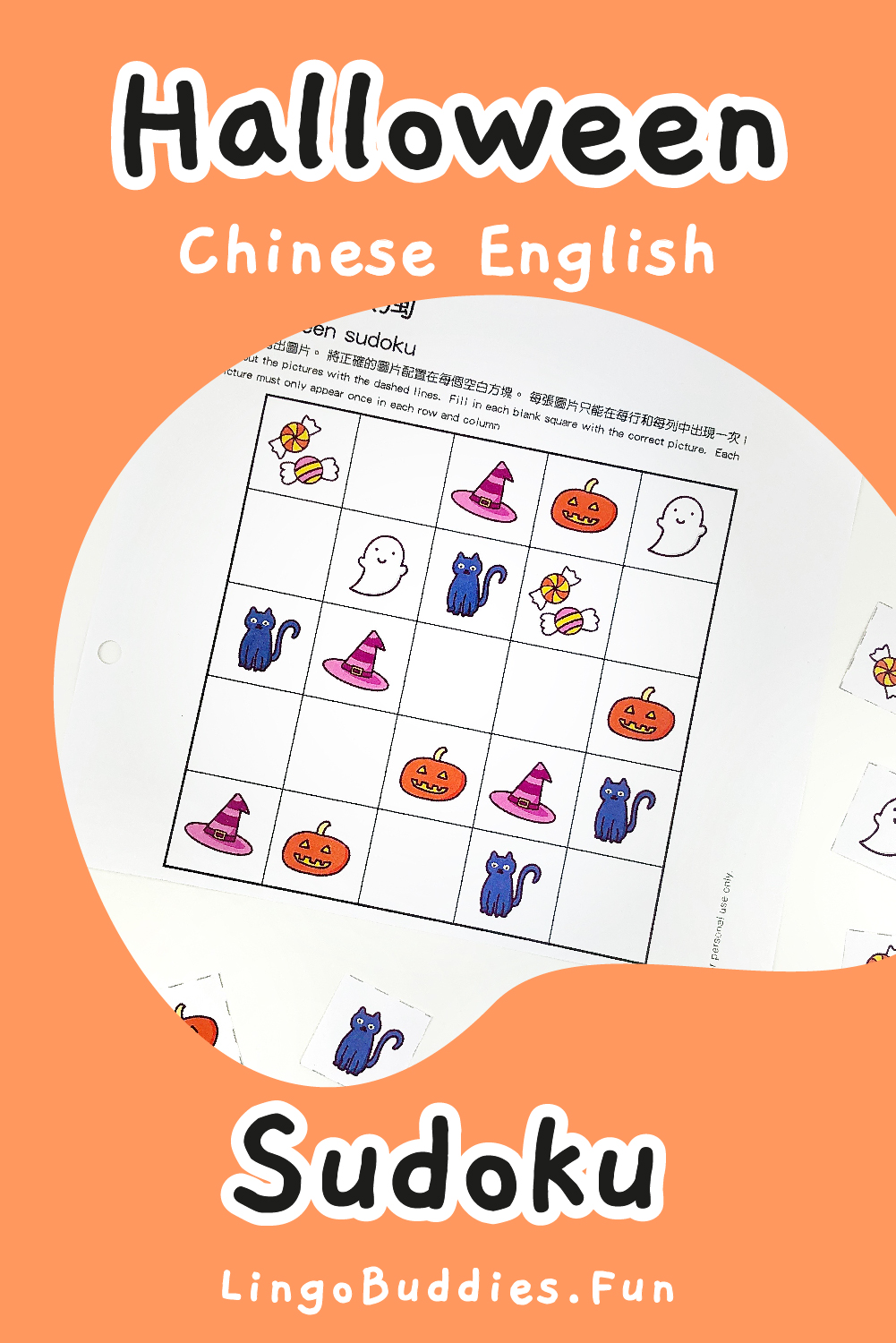 Besides games, we made a huge set of Halloween worksheets that will keep your little one busy.  You will find lots of candy related worksheets, after all, it's Halloween!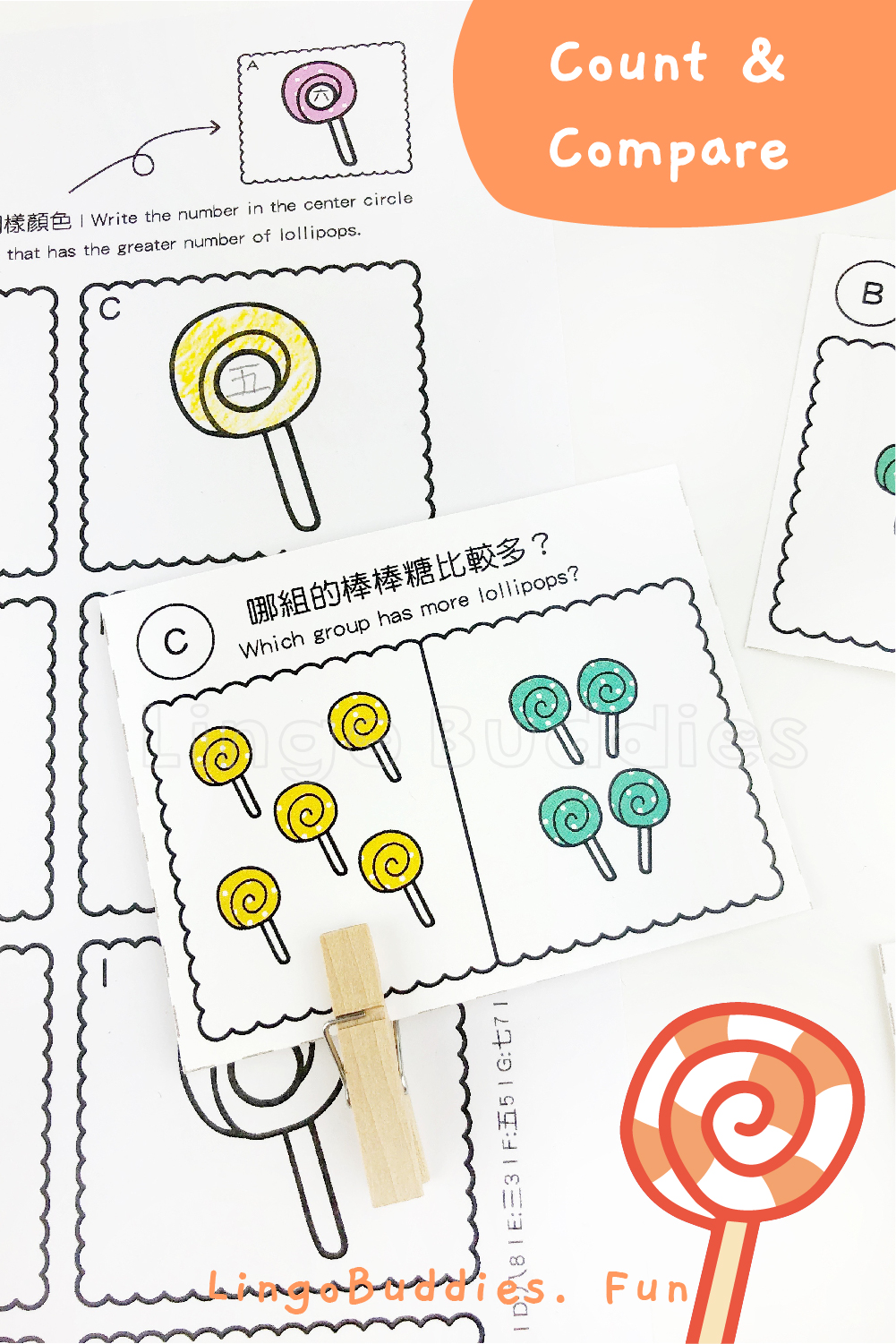 A Halloween activity book just cannot be completed with out coloring pages.  One of the coloring pages is inspired by my favorite Ghibli movie Kiki's Delivery Service.  Make sure to print out a few copies so you can color them in with your child.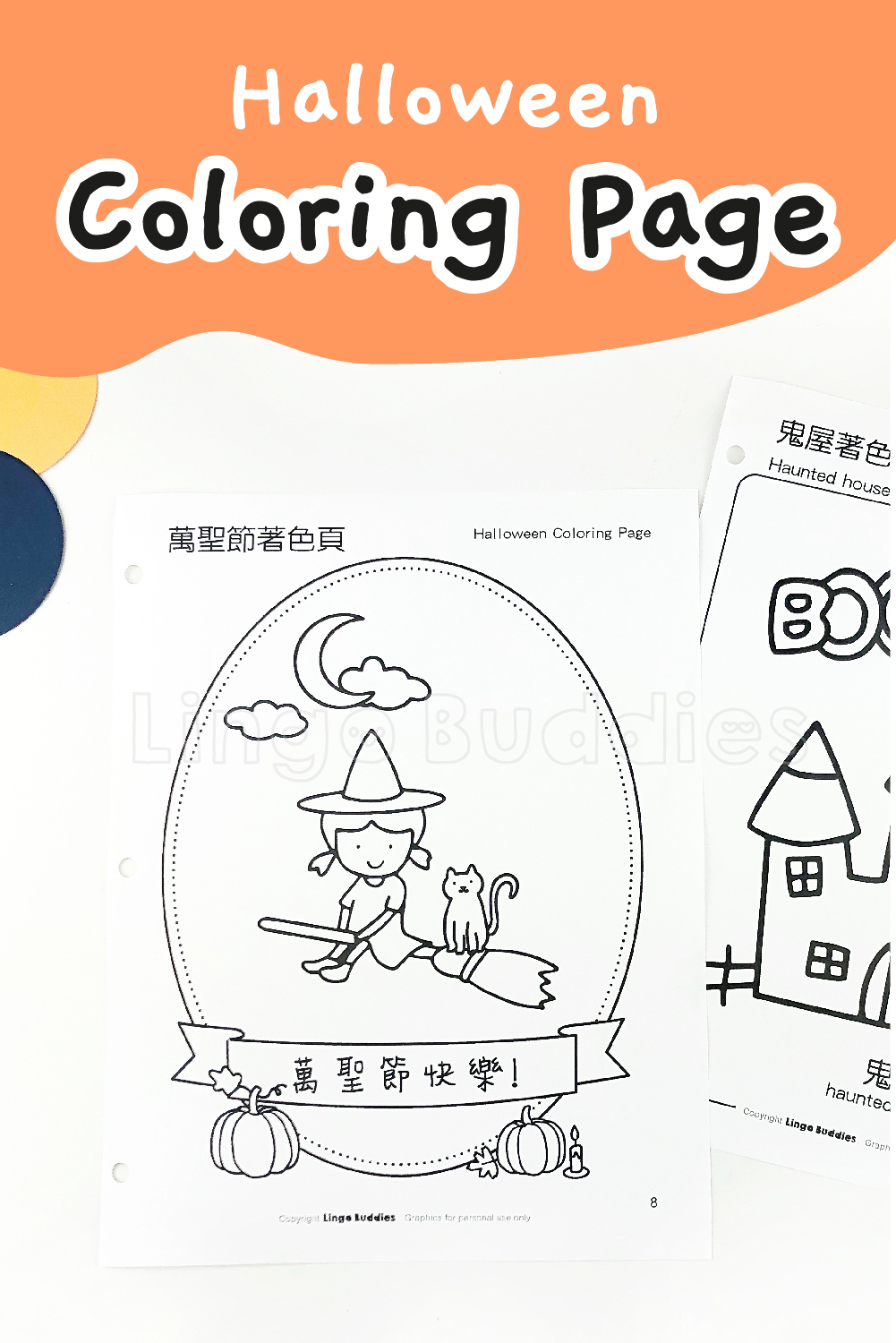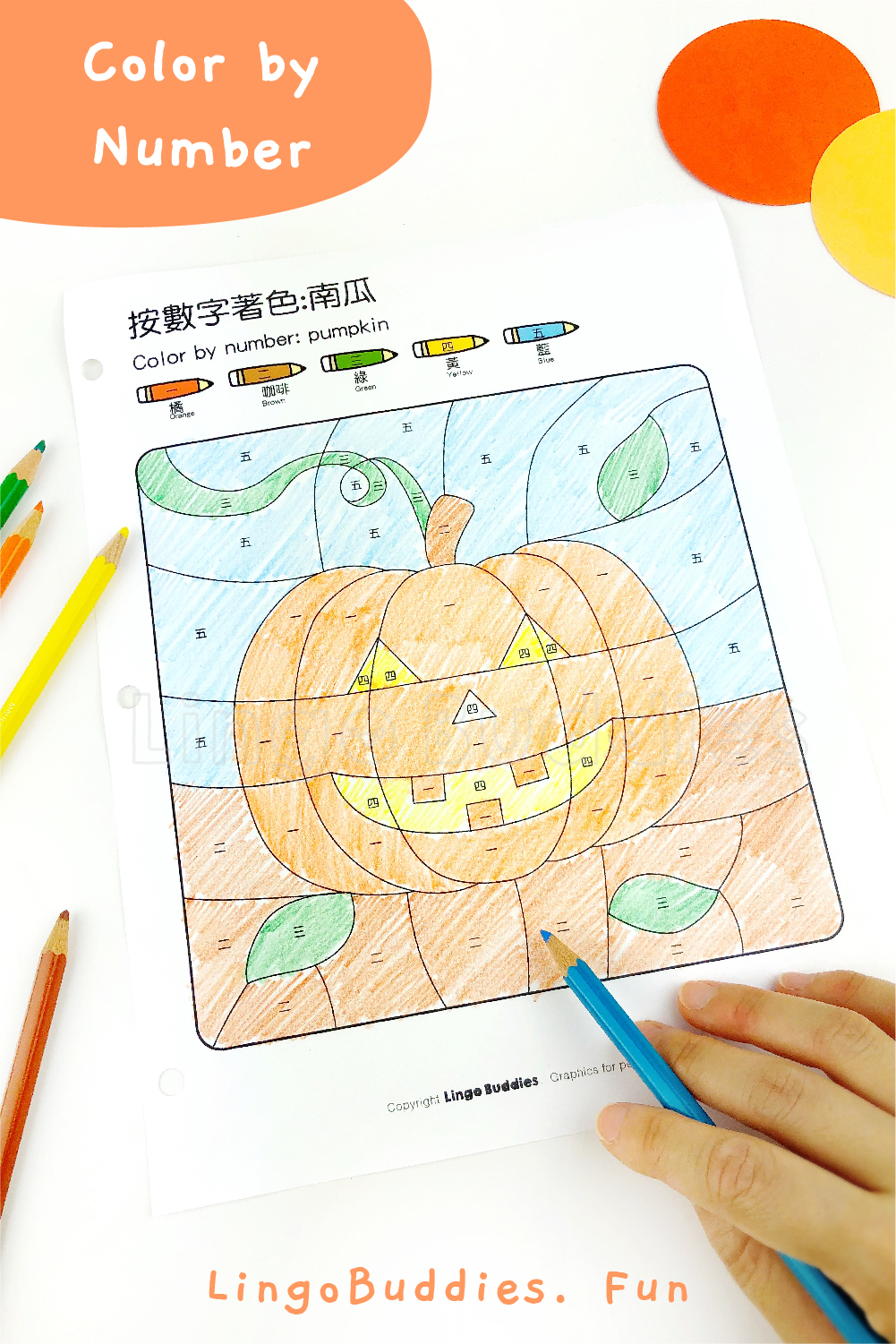 Halloween Chinese Vocabularies
Here are some common Halloween vocabularies to teach your child.  In the activity book, we made many activities to help your child practice recognizing these Chinese characters and words.  From Halloween flashcards to word puzzles, your child will definitely be fluent in Halloween lingo by the end of the book!  Watch our video below to practice these words with your little one.
蝙蝠 | 蝙蝠 biān fú | bat
黑色 | 黑色 hēi sè | black
黑貓 | 黑猫 hēi māo | black cat
掃把 | 扫把 sào bǎ | broom
大鍋 | 大锅 dà guō | cauldron
糖果 | 糖果 táng guǒ | candy
糖果玉米 | 糖果玉米 táng guǒ yù mǐ | candy corn
服裝 | 服装 fú zhuāng | costume 
科學怪人 | 科学怪人 kē xué guài rén | Frankenstein
鬼 | 鬼 guǐ | ghost
萬聖節 | 万圣节 wàn shèng jié | Halloween
鬼屋 | 鬼屋 guǐ wū | haunted house
南瓜燈 | 南瓜灯 nán guā dēng | jack-o'-lantern
棒棒糖 | 棒棒糖 bàng bàng táng | lollipop
月亮 | 月亮 yuè liàng | moon
十月三十一日 | 十月三十一日 shí yuè sān shí yī rì | October  31st  
橘色 | 橘色 jú sè | orange
貓頭鷹 | 猫头鹰 māo tóu yīng | owl
南瓜 | 南瓜 nán guā | pumpkin
骷髏 | 骷髅 kūlóu | skeleton
蜘蛛 | 蜘蛛 zhī zhū | spider
蜘蛛網 | 蜘蛛网 zhī zhū wǎng | spider web
不給糖就搗蛋 | 不给糖就捣蛋 bù gěi táng jiù dǎo dàn | trick-or-treat
巫婆 | 巫婆 wū pó | witch
巫婆帽 | 巫婆帽 wū pó mào | witch's hat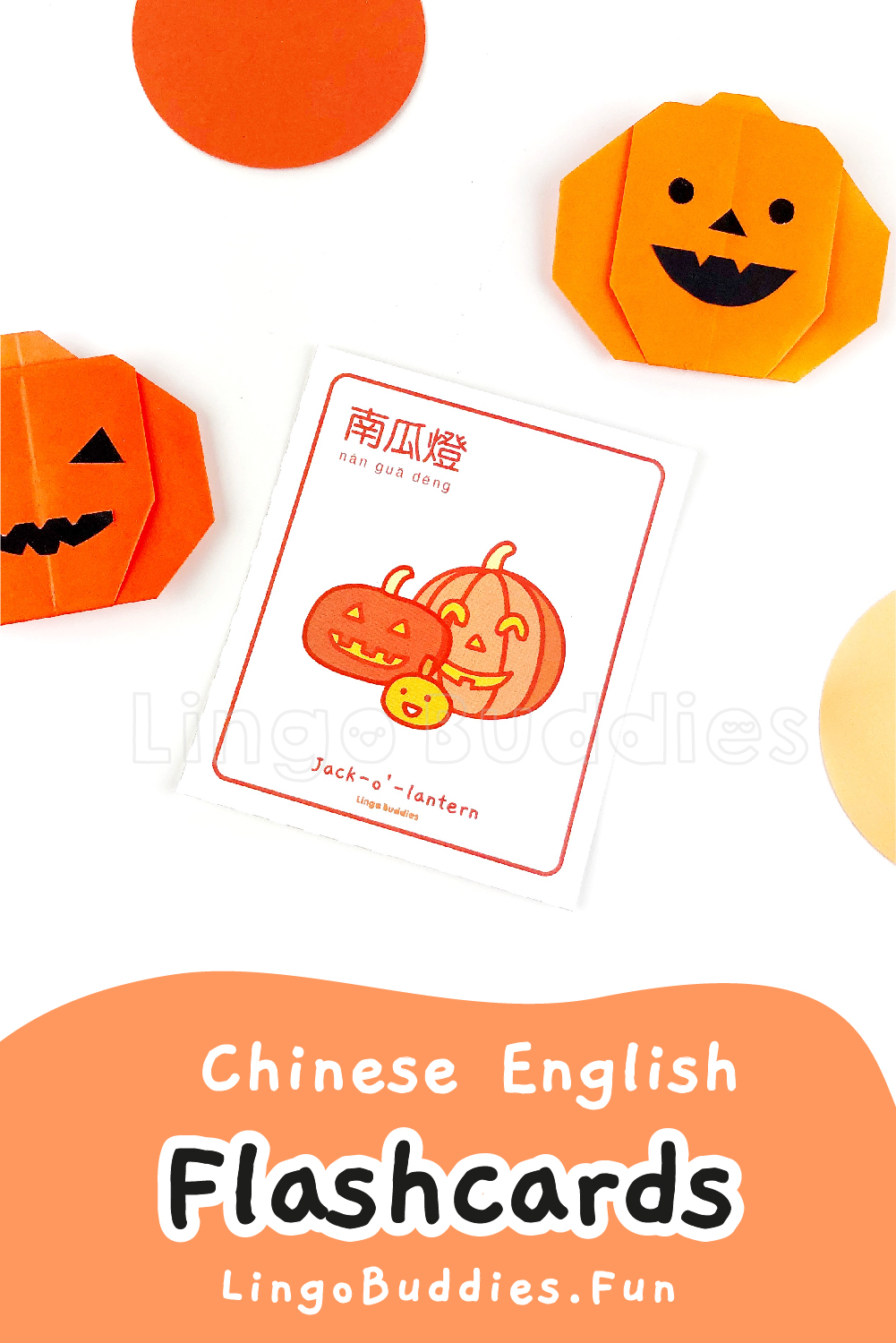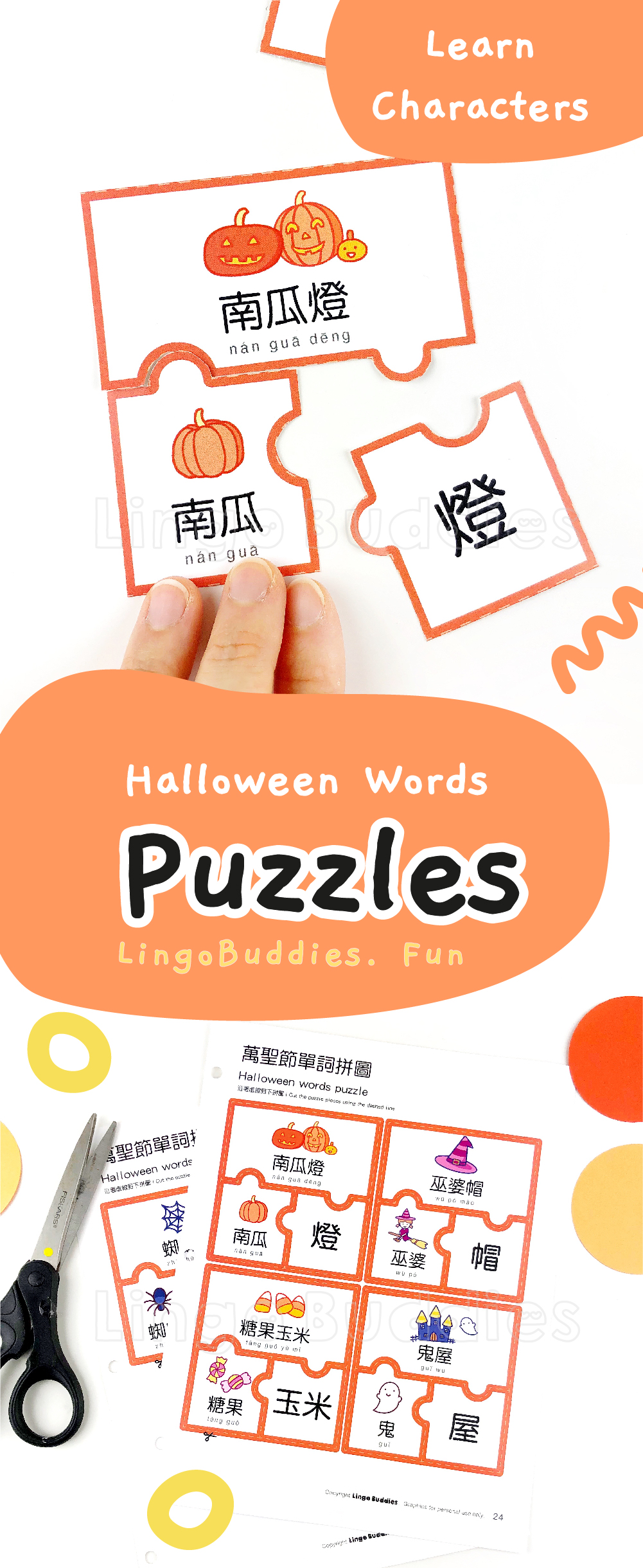 Your child will have so much fun playing these Halloween activities while learning Chinese.  Here's a table of content to show you just how many activities are included.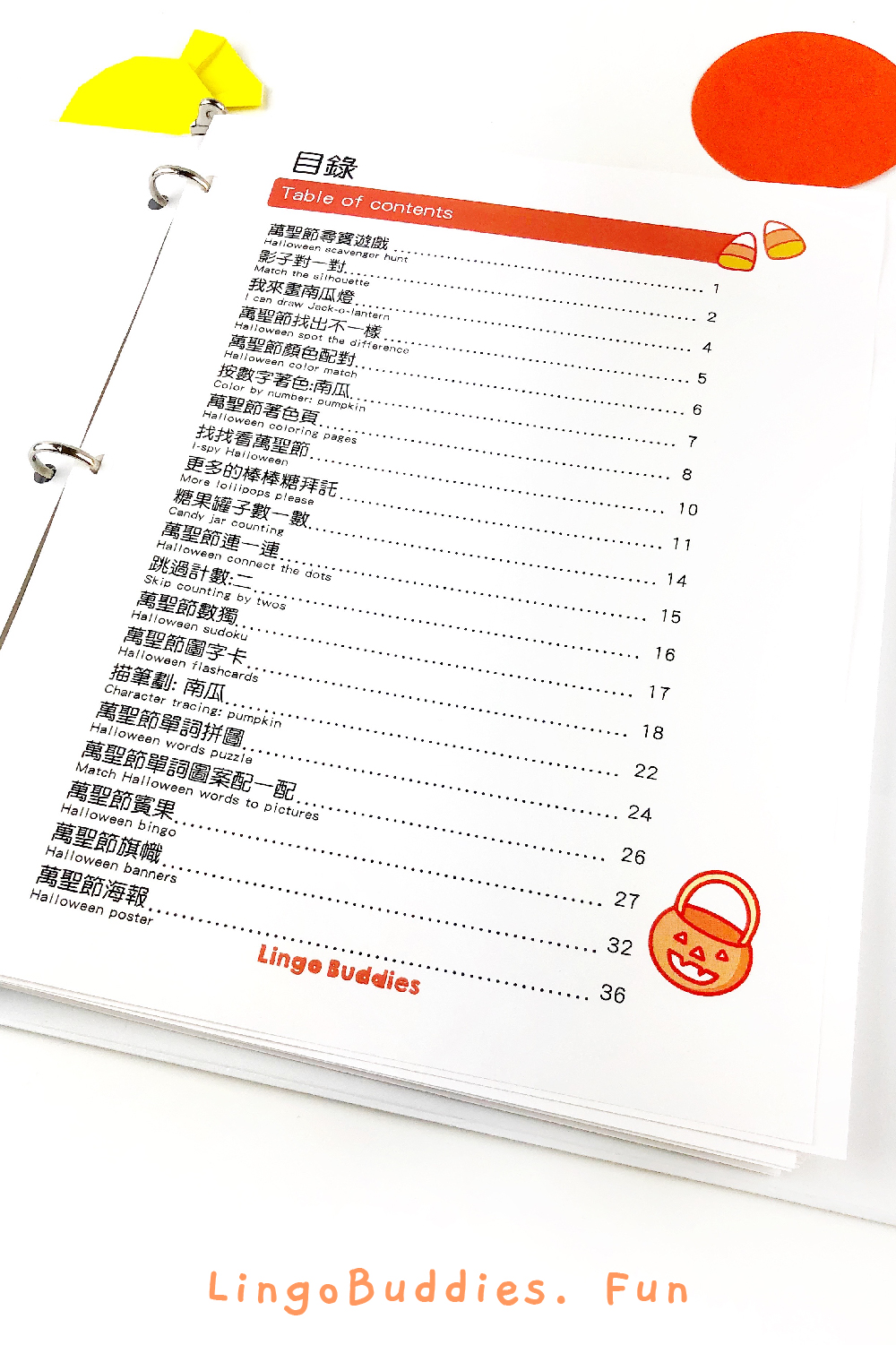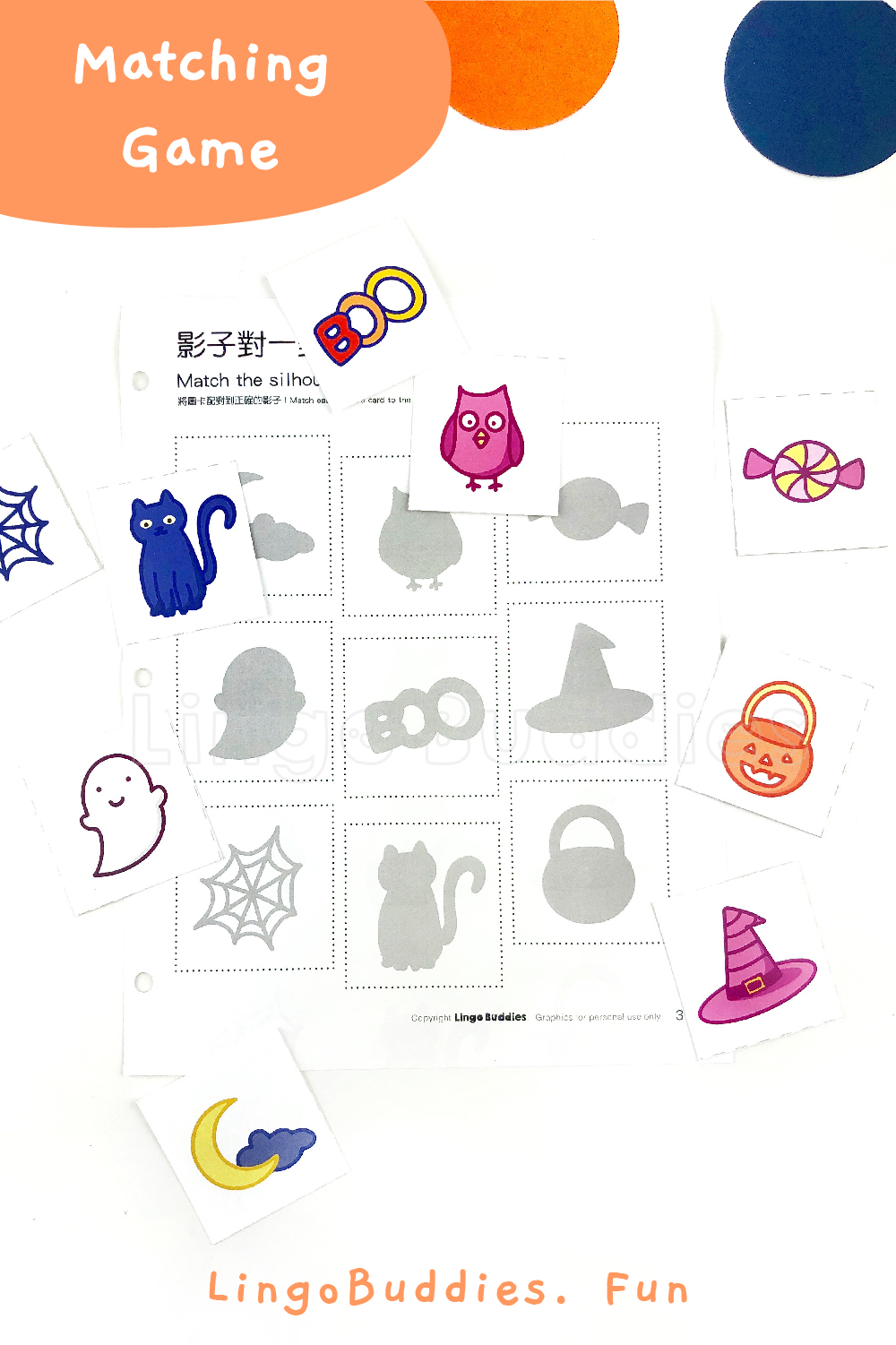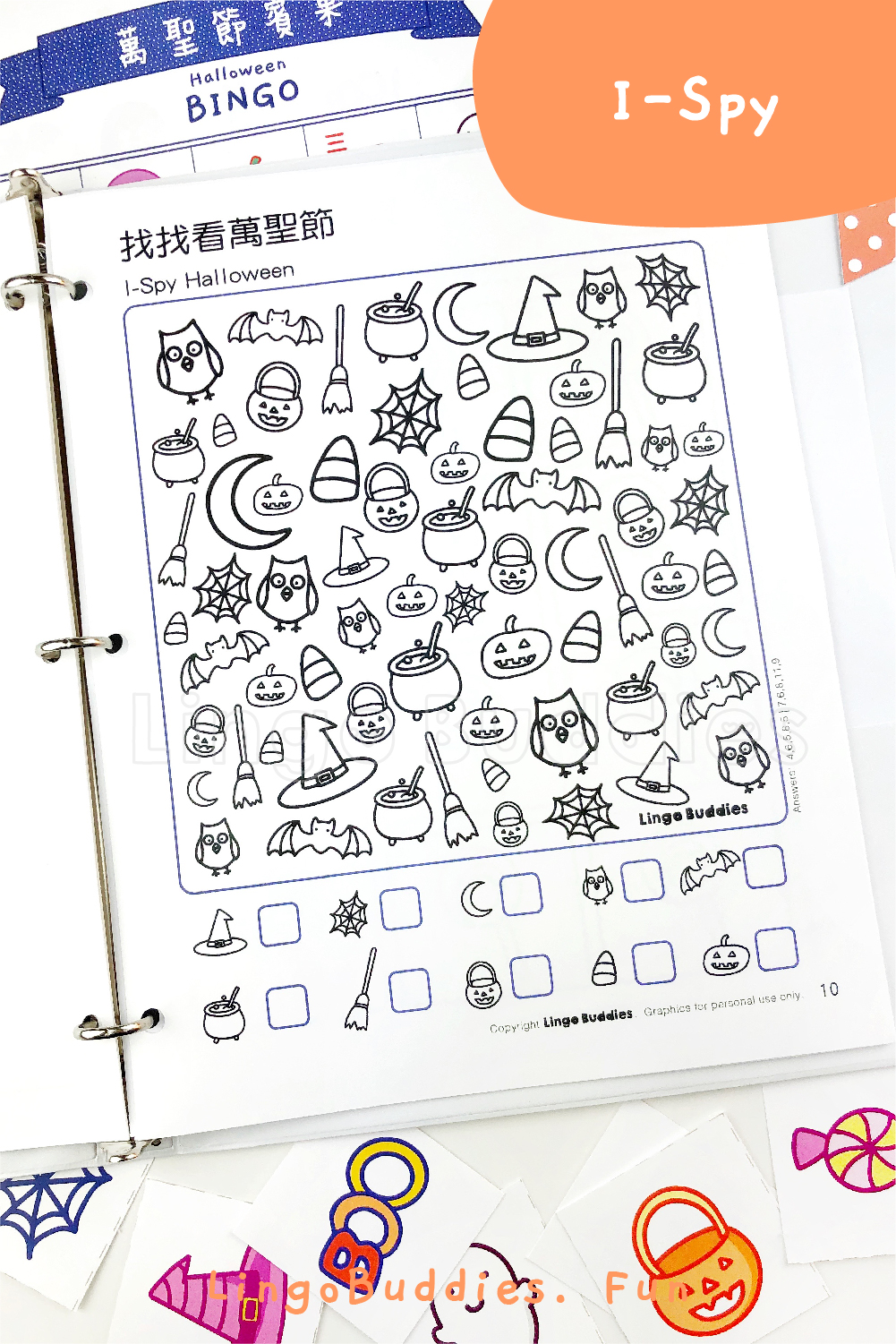 Join Us for Unlimited Access