Free Printable Play Food Set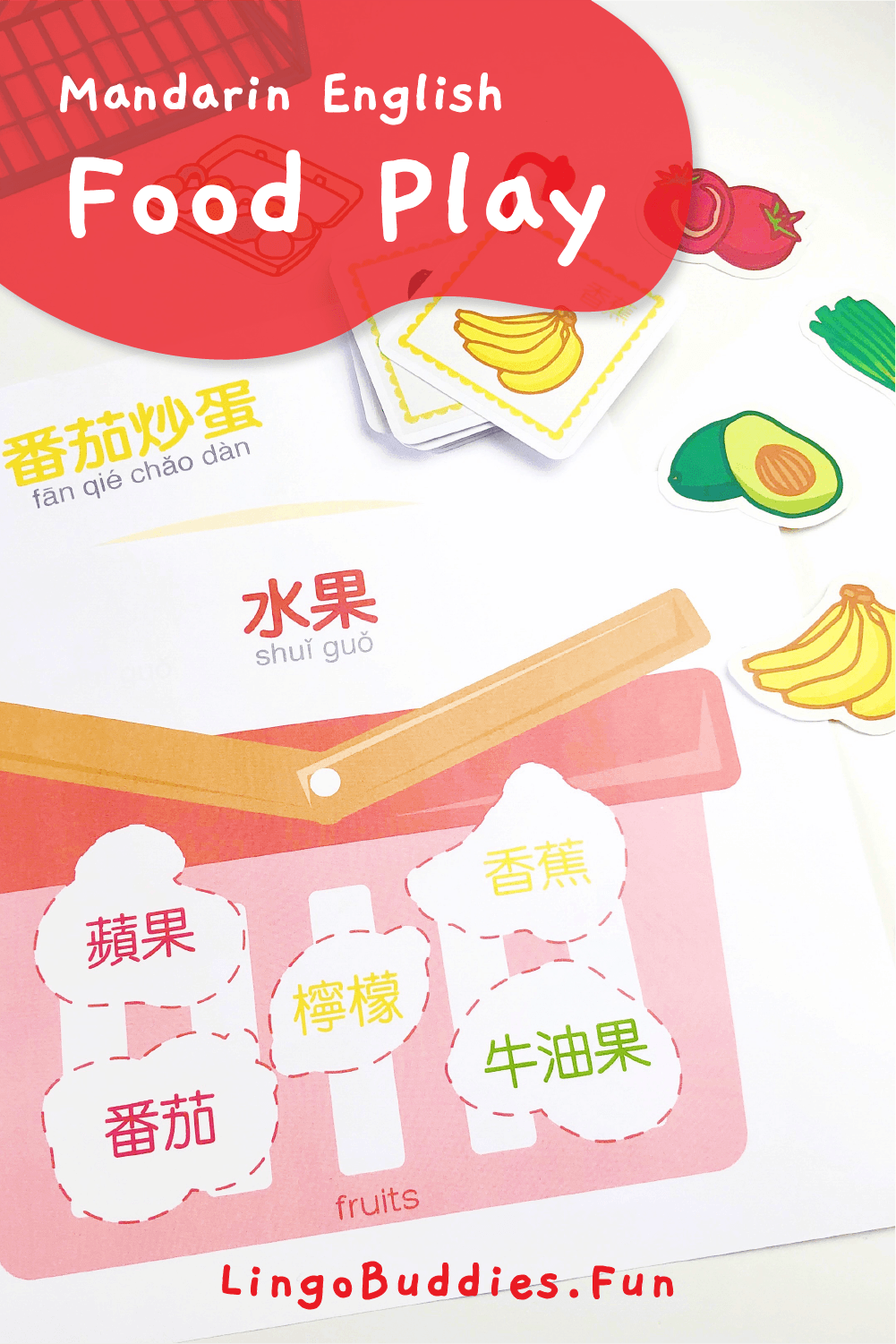 Pretend food play is definitely one of my favorite activities as a child.  I loved watching my mom make food.  I would sit by the kitchen counter and observe from beginning to end.  It always fascinated me to see simple ingredients combined together and become a tasty dish.  There are so many classic Chinese dishes that children like.  But perhaps the most universally loved dish is the tomato egg.  It's easy to eat, colorful, packed with nutrients and goes superbly well with rice.  Not to mention, it is usually seasoned with some sugar to elevate the overall taste.  It's no wonder children love this dish!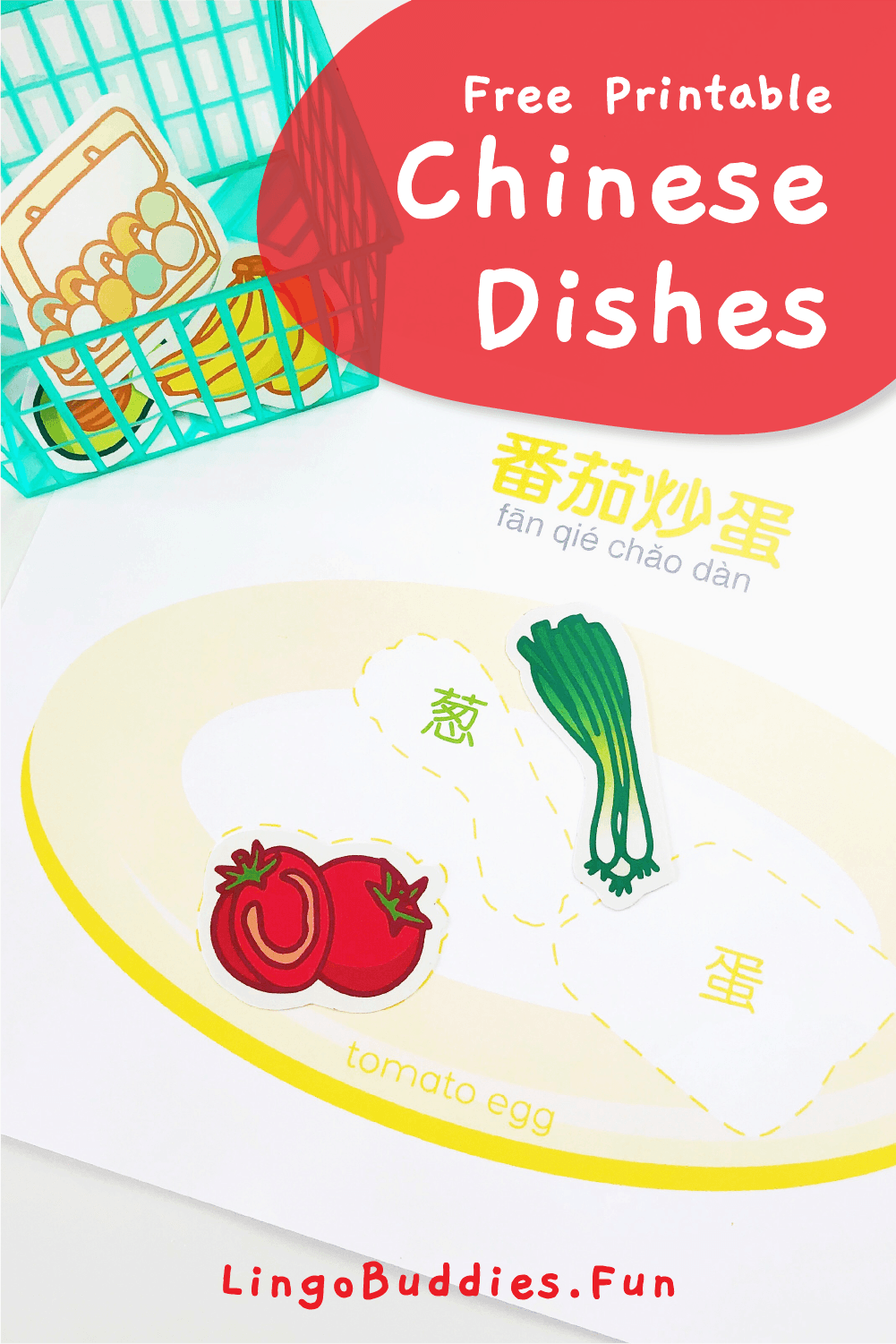 In America, the equivalent to tomato eggs is probably tomato spaghetti.  All my nephews and nieces can eat this all day long.  So in this printable food play set, I've combined tomato eggs, spaghetti and an assortment of common fruits and vegetables to kick start your child's journey to learning Mandarin Chinese.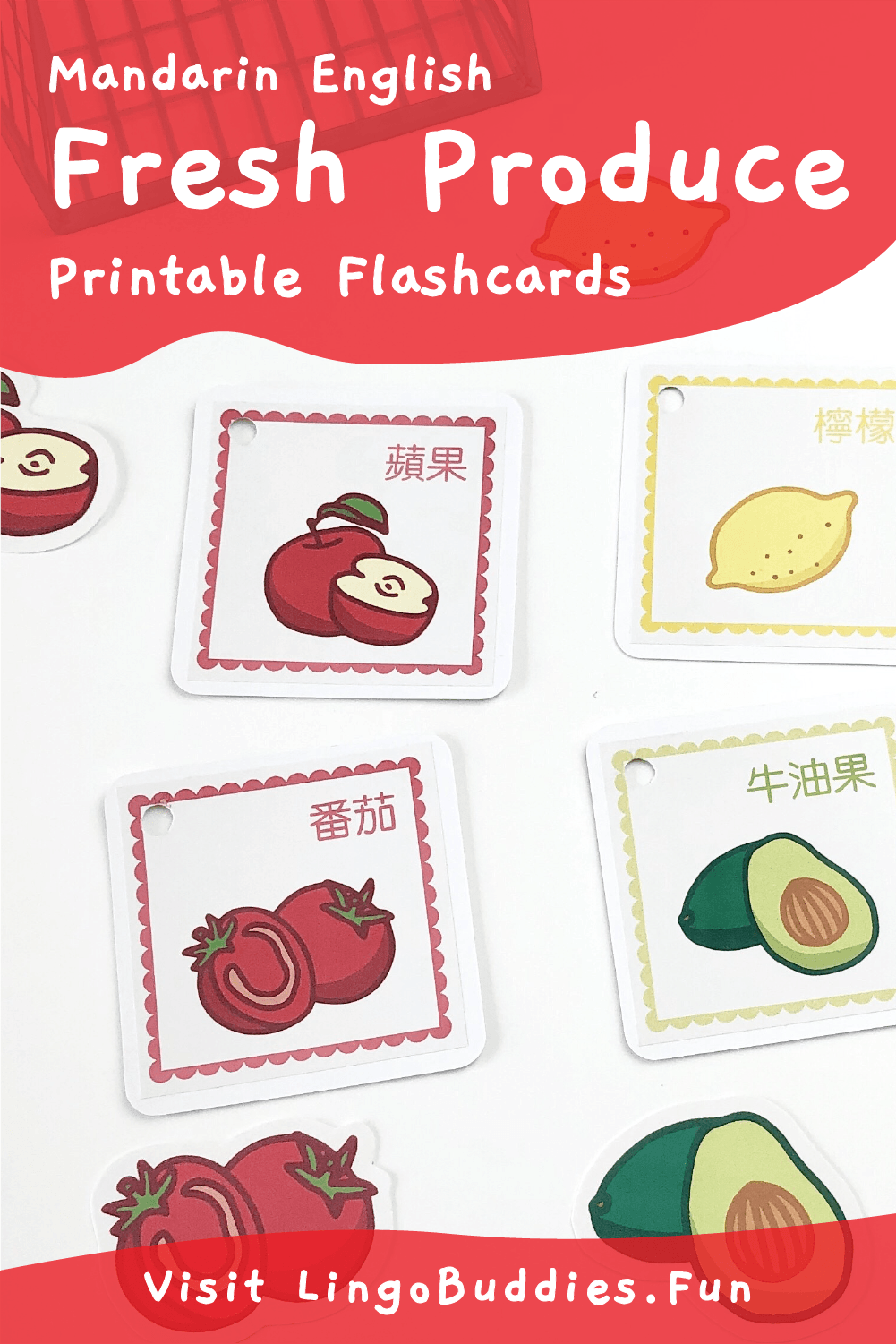 Match the correct ingredients to make each dish
Match correct ingredients image cards with word flashcards
Pretend shopping by matching the correct ingredients in each basket
Create your own dishes / grocery list and ask your child to help you collect the ingredients
Collect real ingredients in the kitchen and use flashcards to match with the right ingredients
Sort the fruits / vegetables / pantry items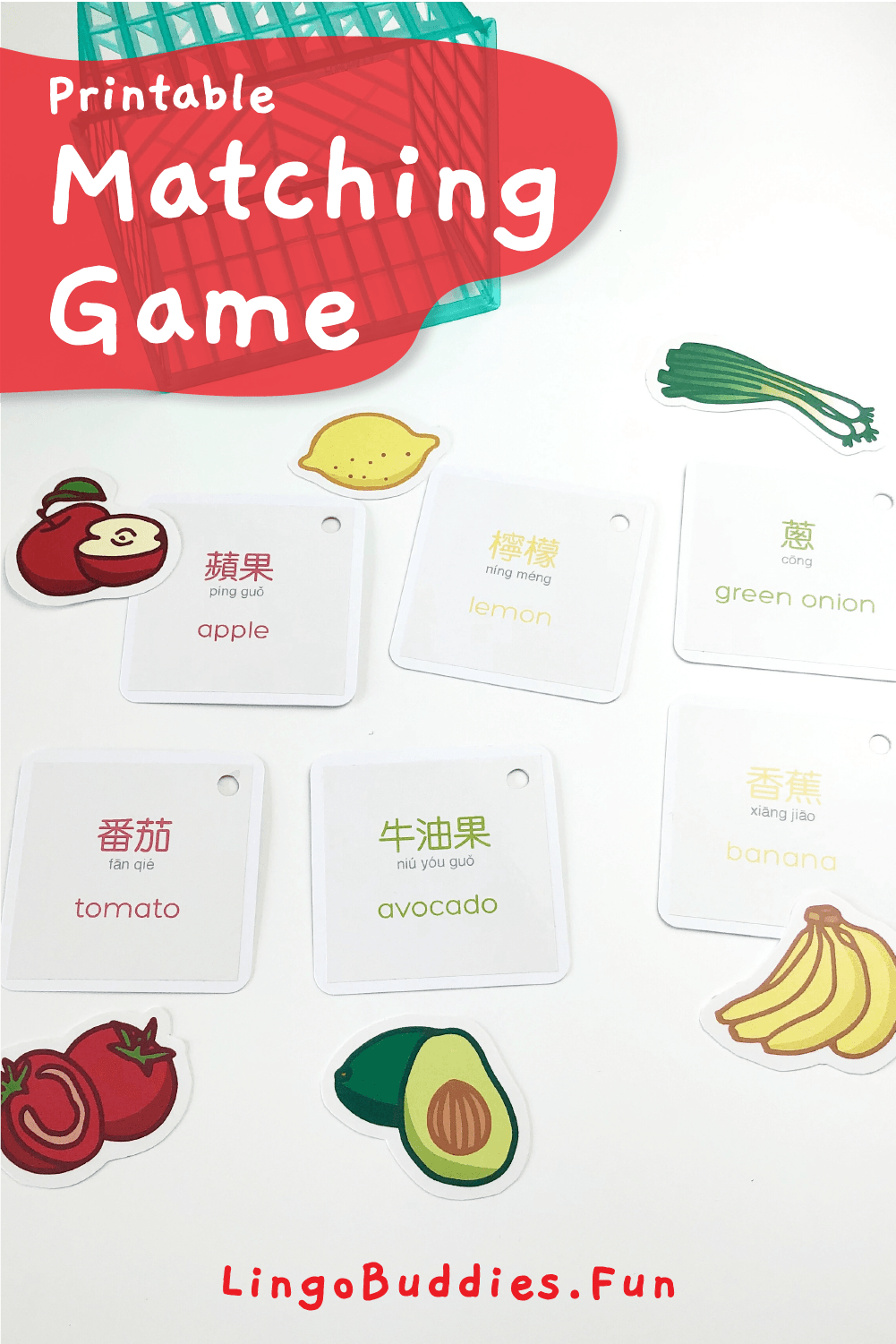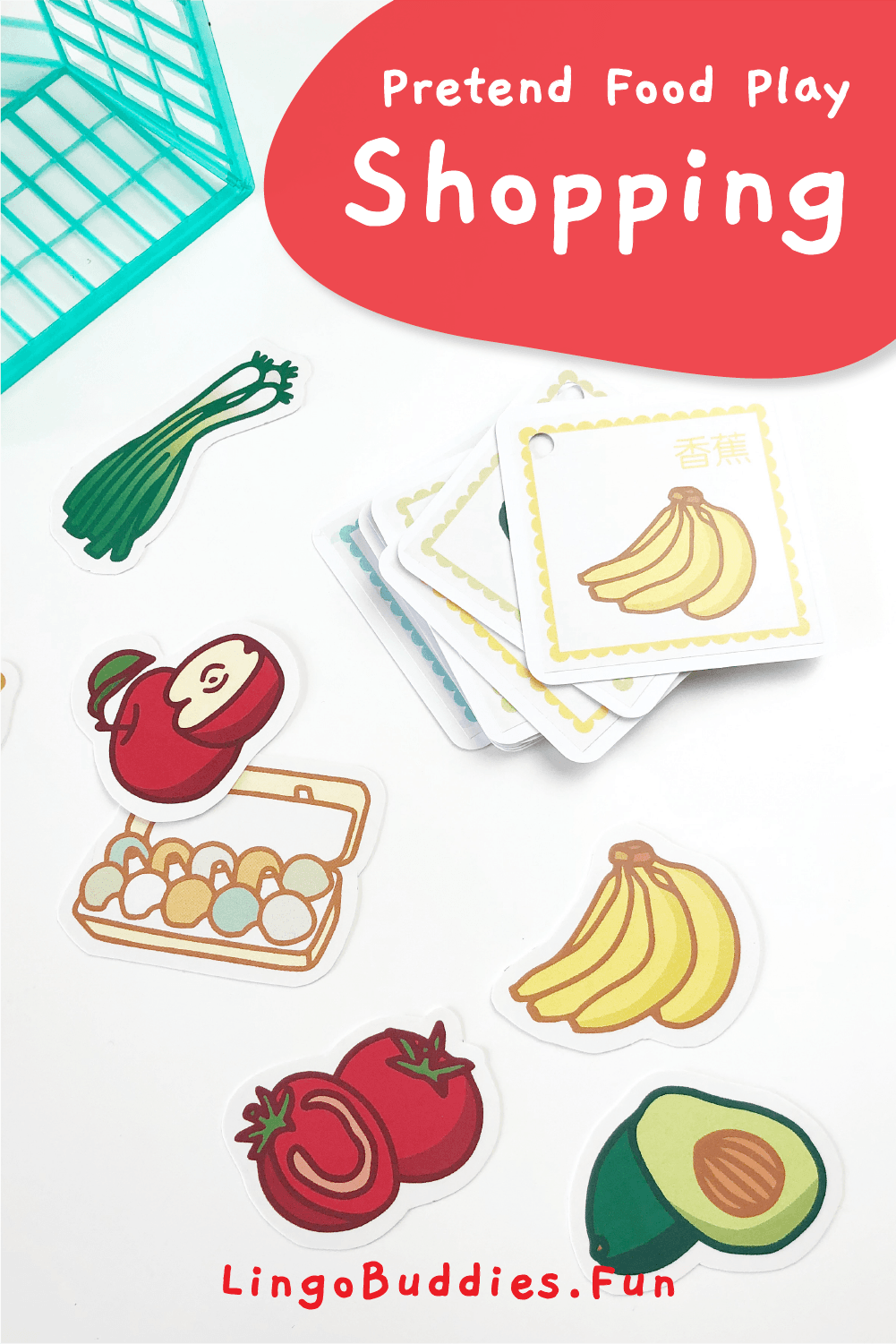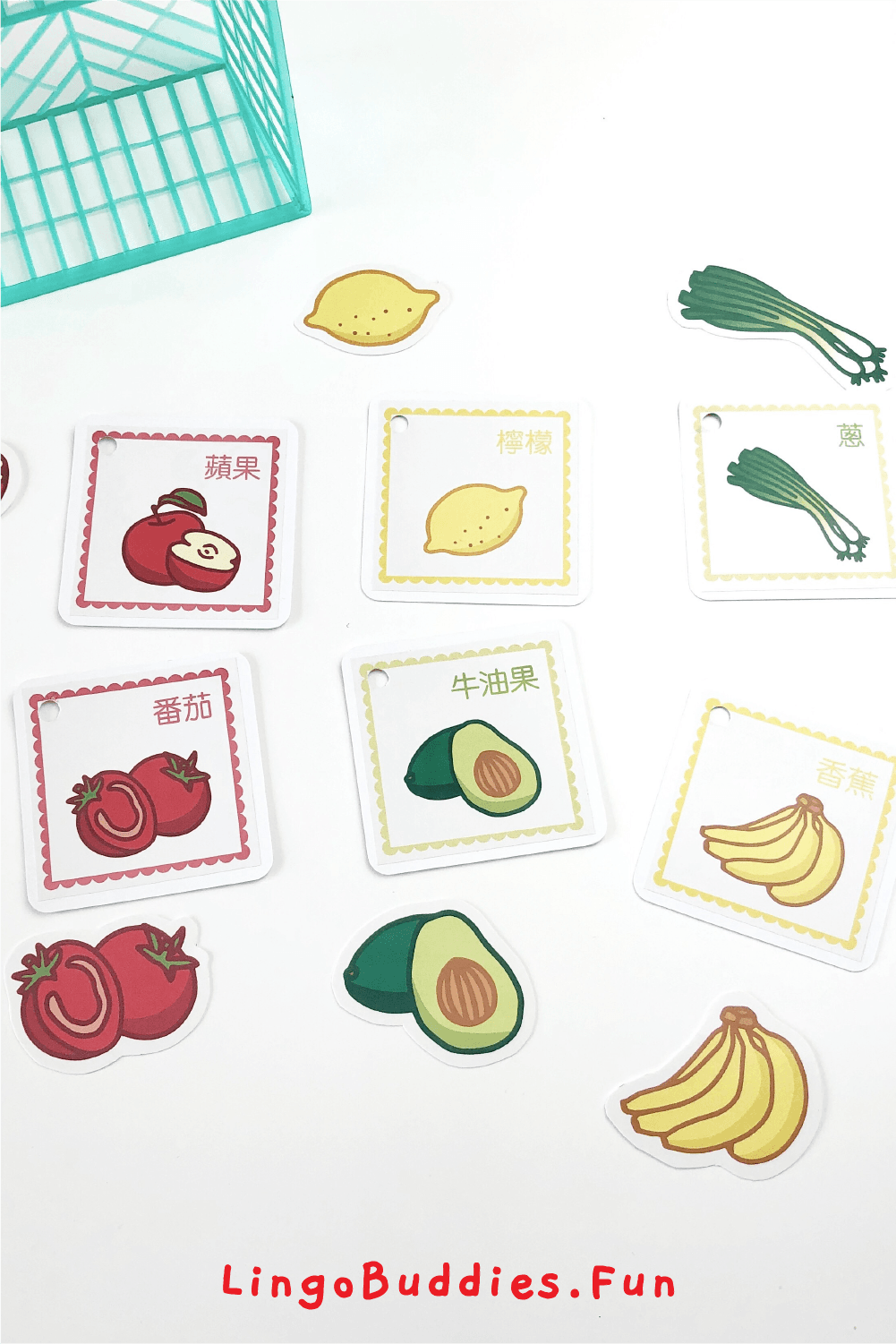 Sign up below to access our Free printable worksheets in our Resource Library.  Our Chinese learning resource library is brimming with hands-on games and activities and immersive environment labels and posters to help your kids play and learn Mandarin Chinese at home.  If you like this printable, check out our Premium Membership with Unlimited Access to our entire resource library.  
We make new resources every month to keep your little ones busy and having fun learning Mandarin Chinese!
Please log in to download this Free set