Free Kitchen Tool Labels for Chinese Immersion at Home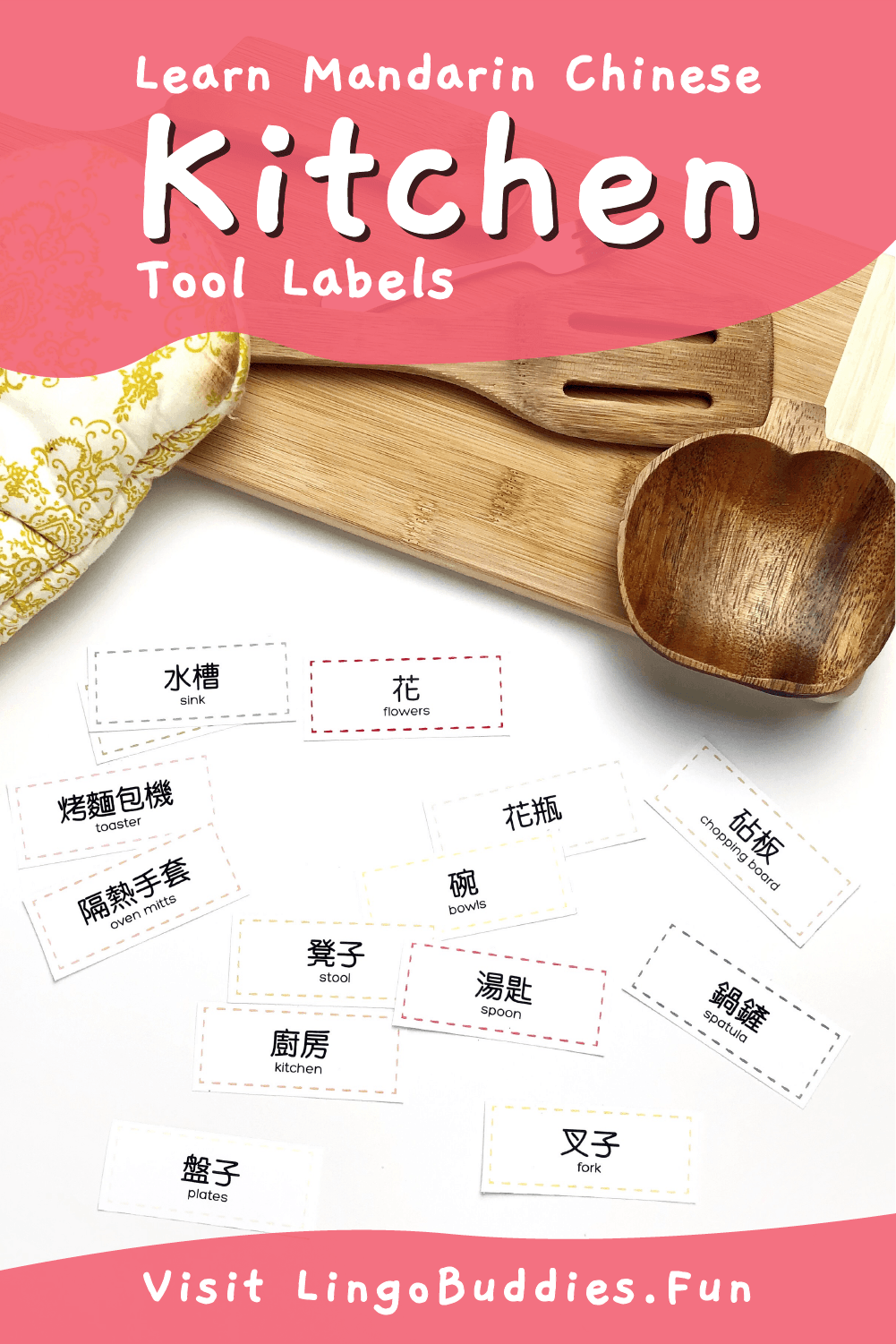 If you ever run out of toys at home, go to the kitchen!  Kids love playing with kitchen utensils, as long as they are not sharp or made of breakable materials =)  For example, basic kitchen utensils like wooden spoon, spatula and metal spoons make great drum sticks.  Turn over a metal pot or bowl, and you got yourself a drum set!  For this Chinese English kitchen label printable, you can make it into a matching and or sorting game to help your little ones play and learn common kitchen items in Mandarin Chinese.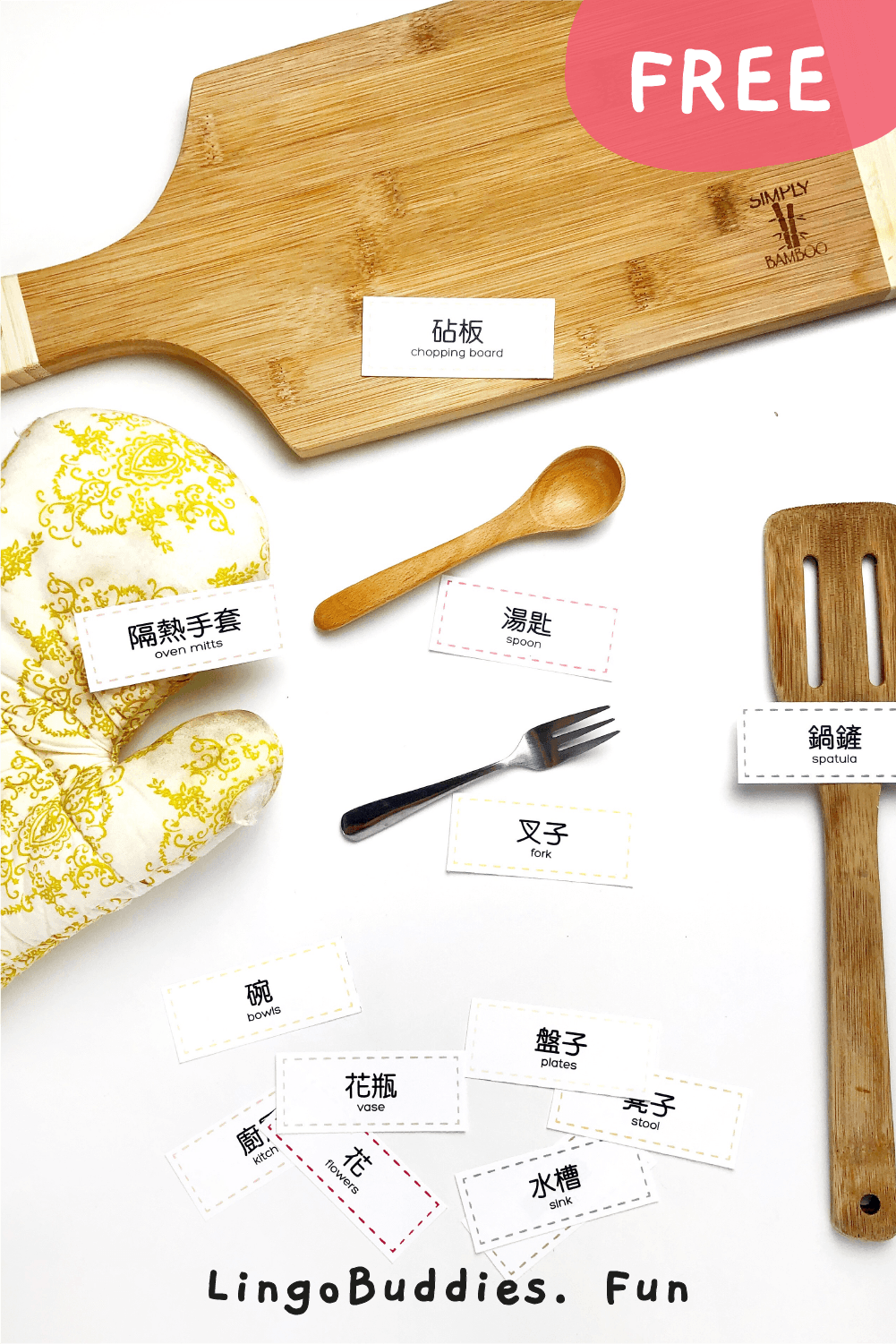 There are a total of 15 common kitchen item labels that you can use to build an immersive environment at home.  Start by using 3 to 5 labels at a time.  The idea is not for them to know how to write these Chinese characters, it's to help them recognize how many characters there are in each word, and practice pronouncing these words every day.  Here are the kitchen labels in Chinese and English (simplified and traditional Chinese versions)
Kitchen
Window
Sink
Stool
Mat
Toaster
Oven mitts
Chopping board
Vase
Flowers
Plates
Bowls
Spatula
Spoon
Fork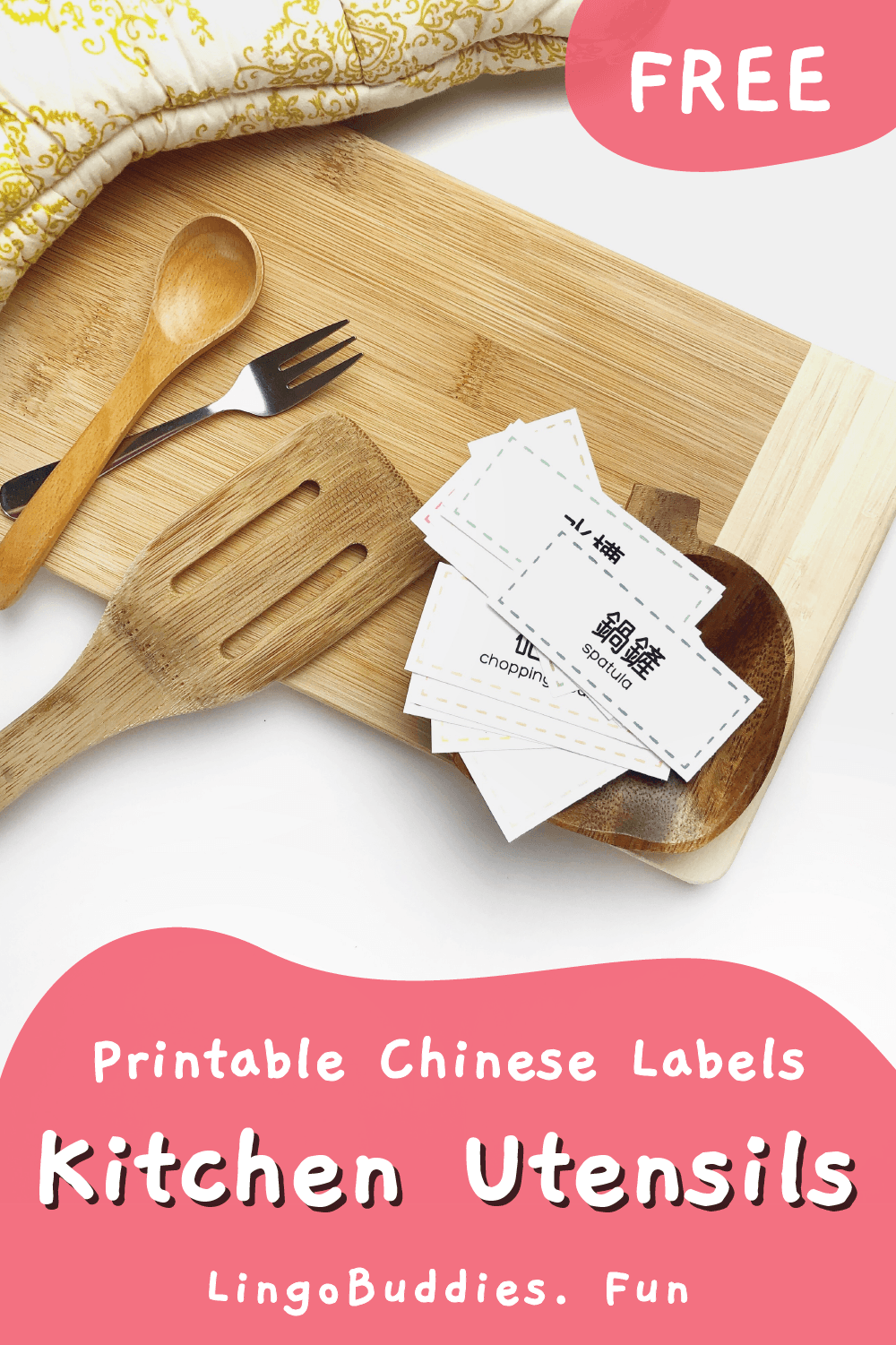 This kitchen label printable is part of our Guru-guru panda activity book.  You can also find matching kitchen coloring page to go with this set of labels.  For budding chefs, check out our free play food set with fresh ingredients that helps kids learn about vegetables and fruits and classic dishes like tomato egg and spaghetti.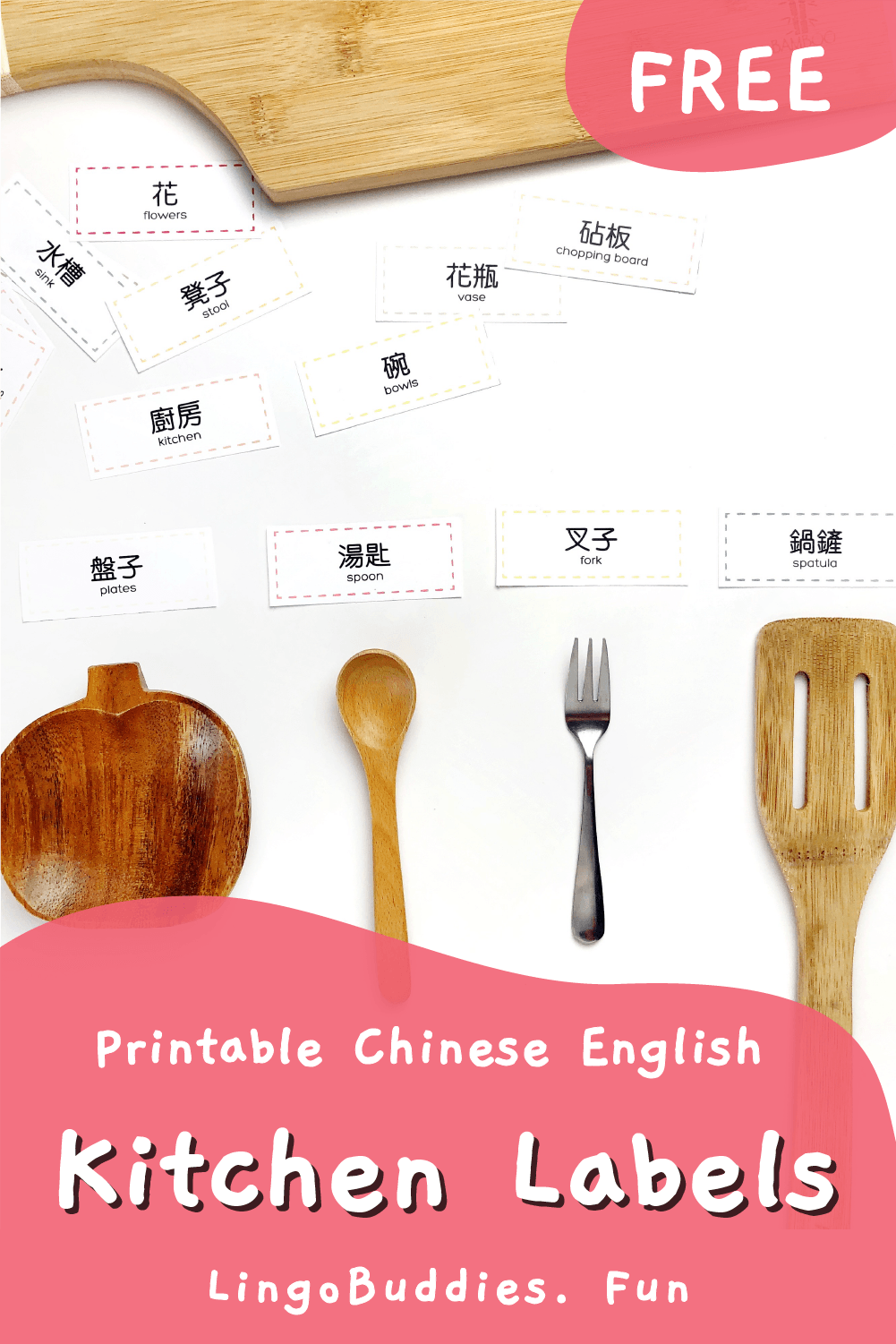 Print out PDF on 8.5"x11" in black and white or color.
Cut along the dashed lines
Stick each label to the right item (3-5 at a time)
Say the labels out loud with your little ones and encourage them to use those words every time they are in the kitchen.
After a few days, add a new set of labels.  When all the labels have been rotated, have your kids try putting the labels on the right items.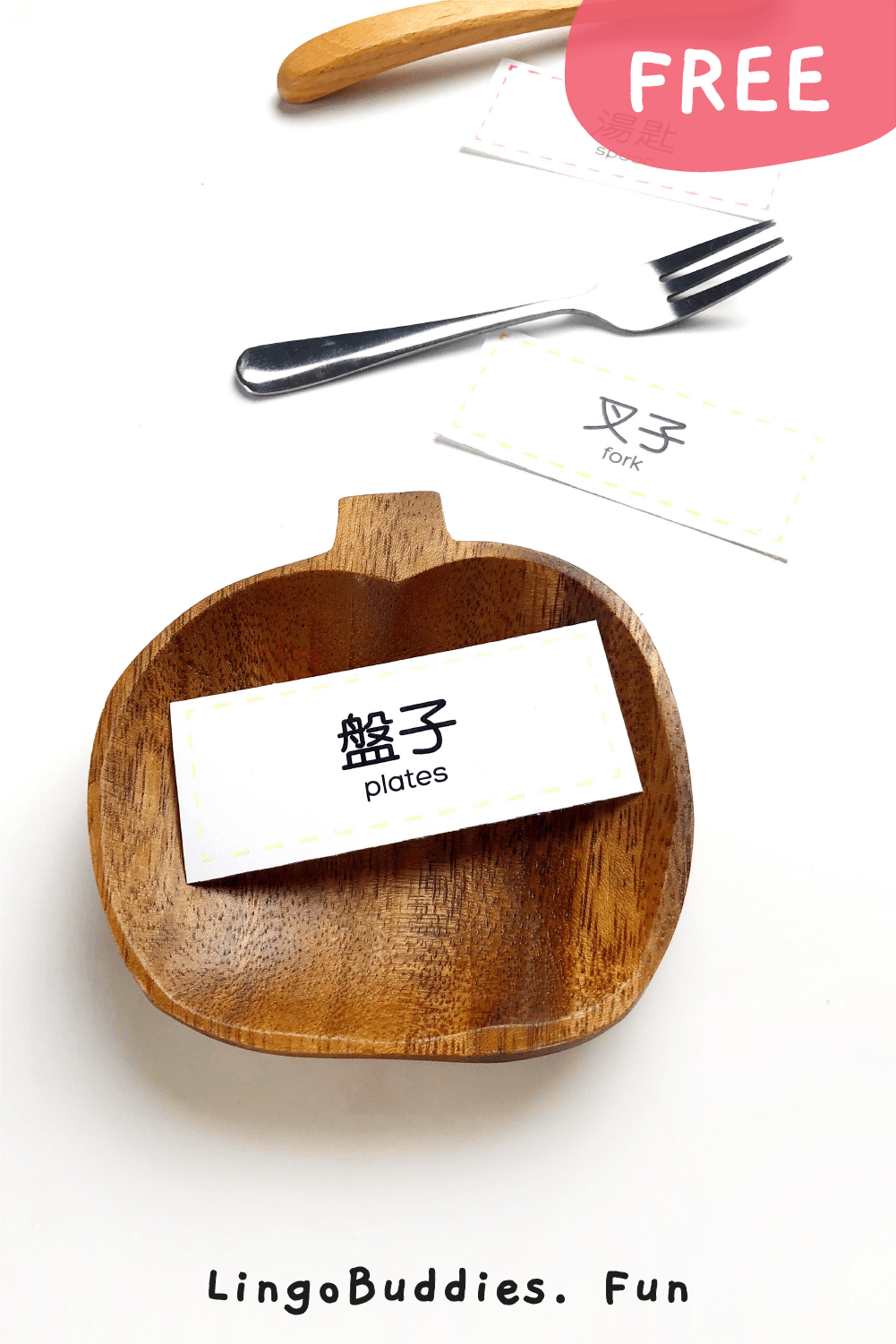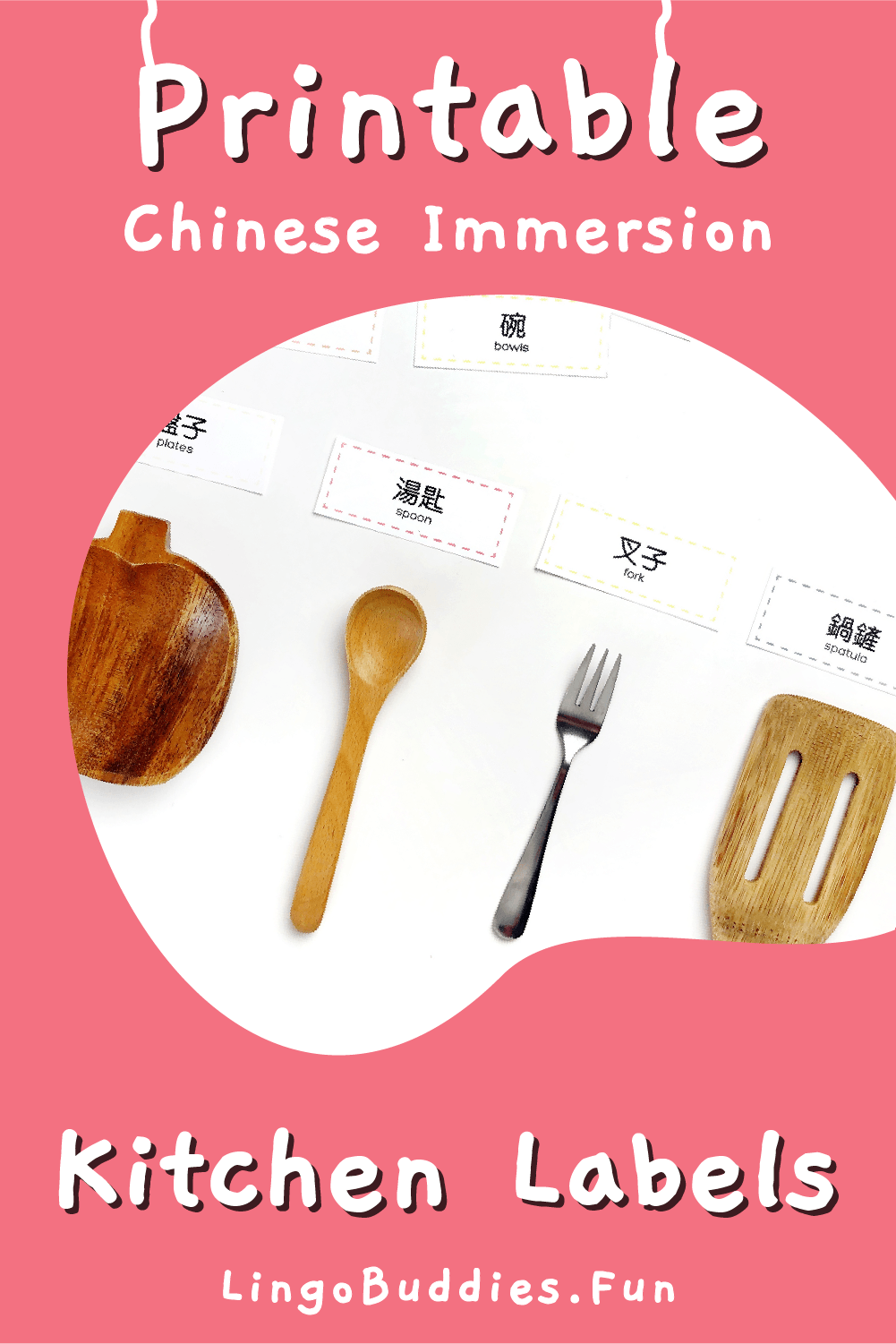 Please log in to download this Free worksheet
Join Us for Unlimited Access