Colorful DIY Bookmarks for Kids Learning Chinese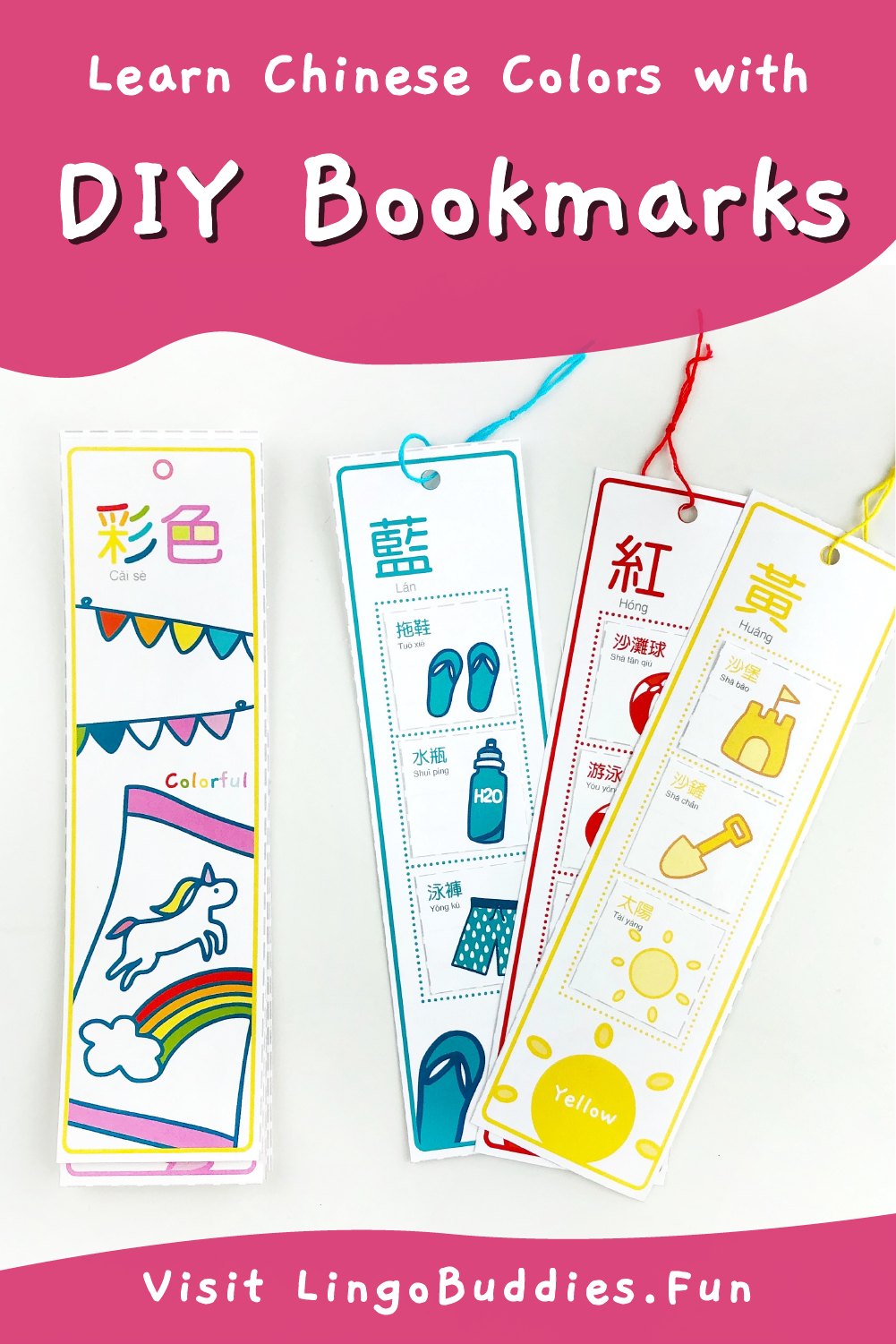 DIY bookmarks make reading so much more fun!  When I was a child, I loved the free bookmarks from the public library.  They weren't fancy, just black print on colored paper, but I treasured them.  They graced many of my picture Chinese books.  Looking back, I wish I made my own bookmarks.  There's something magical and personal about putting your own bookmark in a book that you are reading.  In any case, to make up for the lost experience, I am creating bookmarks that other children can enjoy making!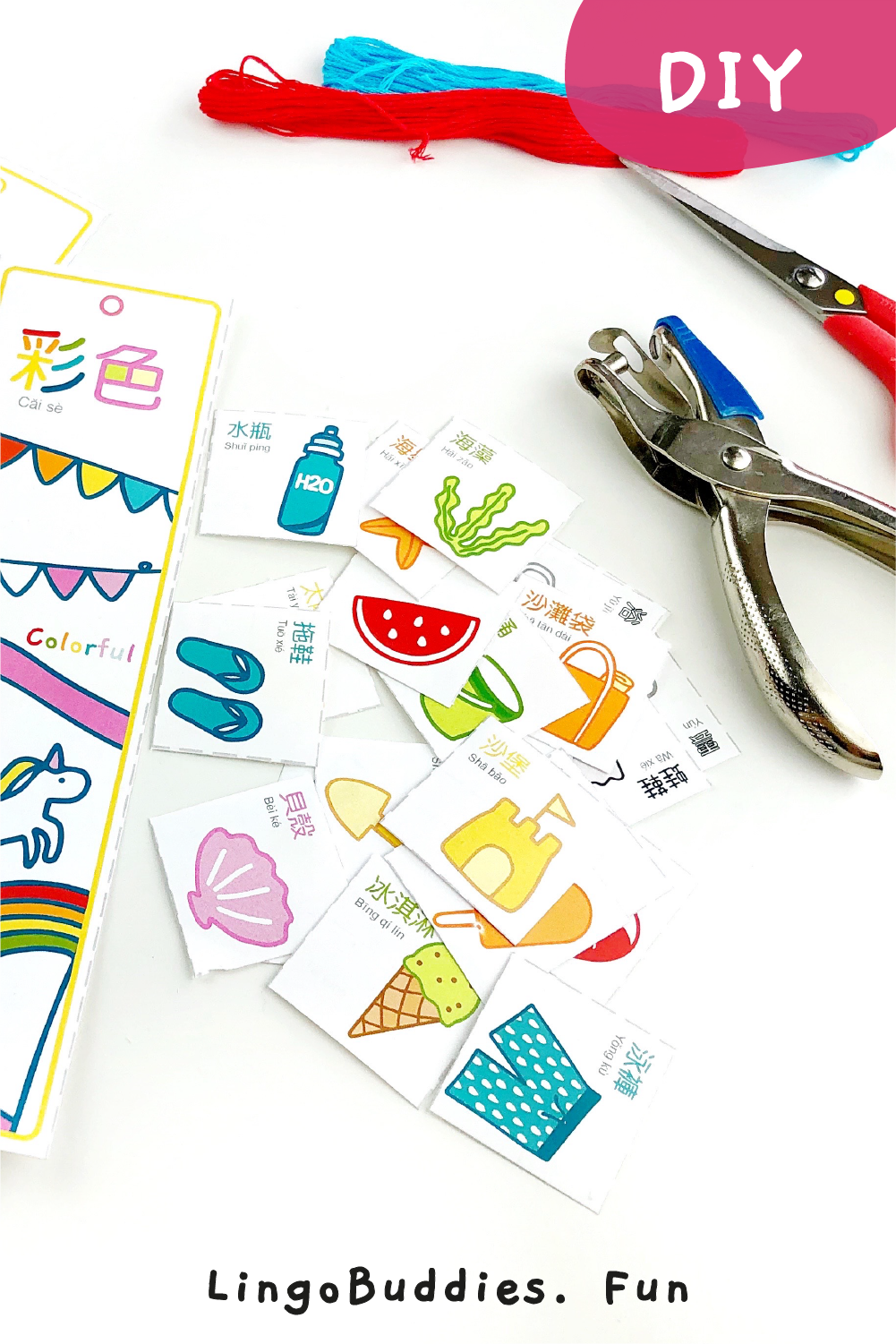 At first, I was just going to make a printable of beautiful bookmarks that your child can cut out. But then I thought, wouldn't it be more fun to decorate your own?  So after several mockups, I came up with this DIY bookmark printable that will build all kinds of skills from cutting, gluing, sorting to tying strings!  Talk about utility, fun and learning all in one!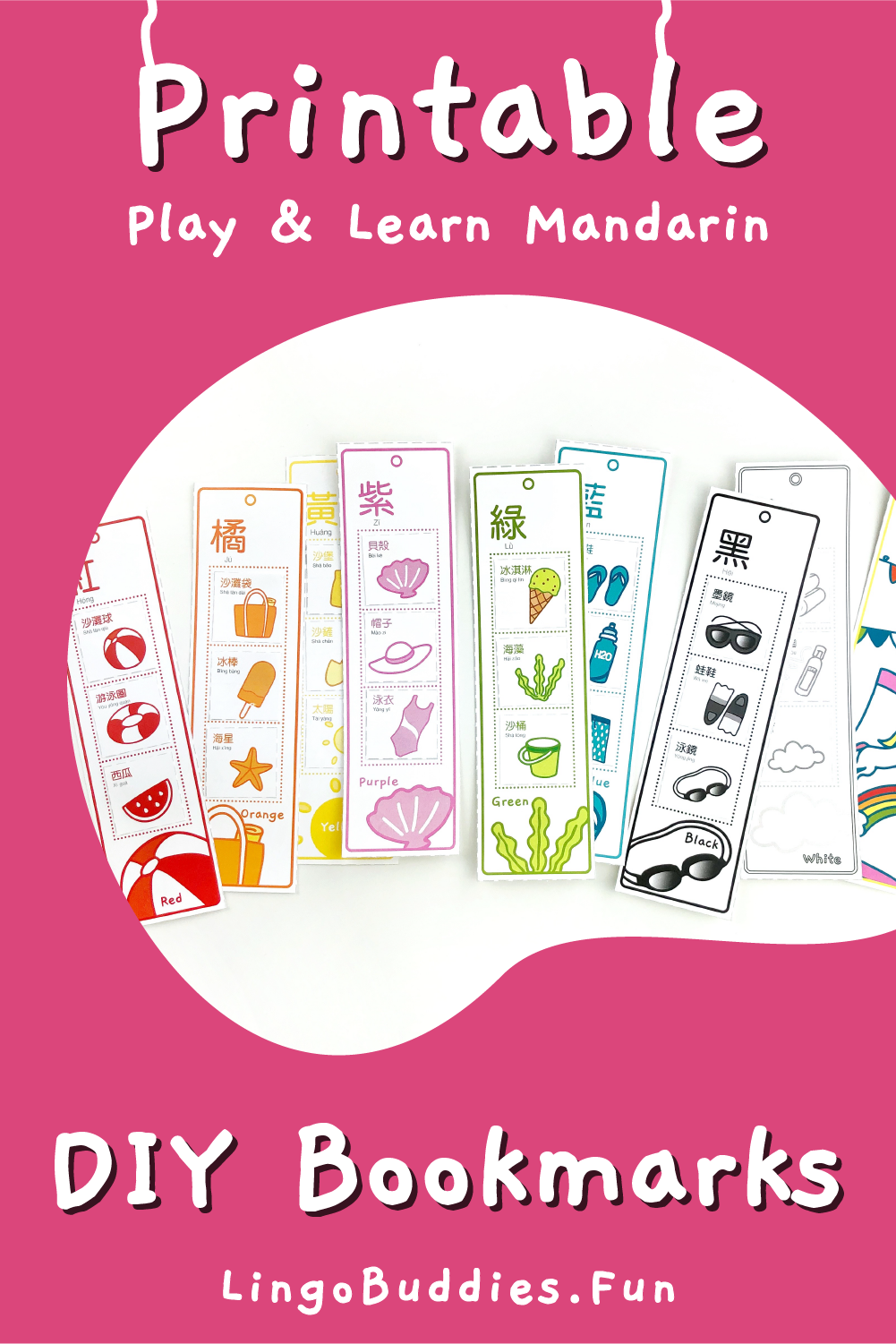 In this handmade bookmark set, there are a total of 8 bookmarks of red, orange, yellow, green, blue, purple, white and black.  Each bookmark has 3 spots for gluing the picture labels.  The picture labels have a common beach theme.  After the labels have been cut out, your child will sort them by color and glue the labels to the correct color bookmark.  While they are going through the sorting, you can help them repeat the color words and introduce them to common beach vocabularies like the sun, starfish, sea and so on.  The audio is provided below.
Here's a video I made to demonstrate how to make these DIY bookmarks.  The last part where you punch a hole on the top of the bookmark to tie a string around is totally optional.  You can always do that later when your child is more nimble with his or her hands.  I hope your child will enjoy this project!  And don't forget to take some photos and share with us and other parents.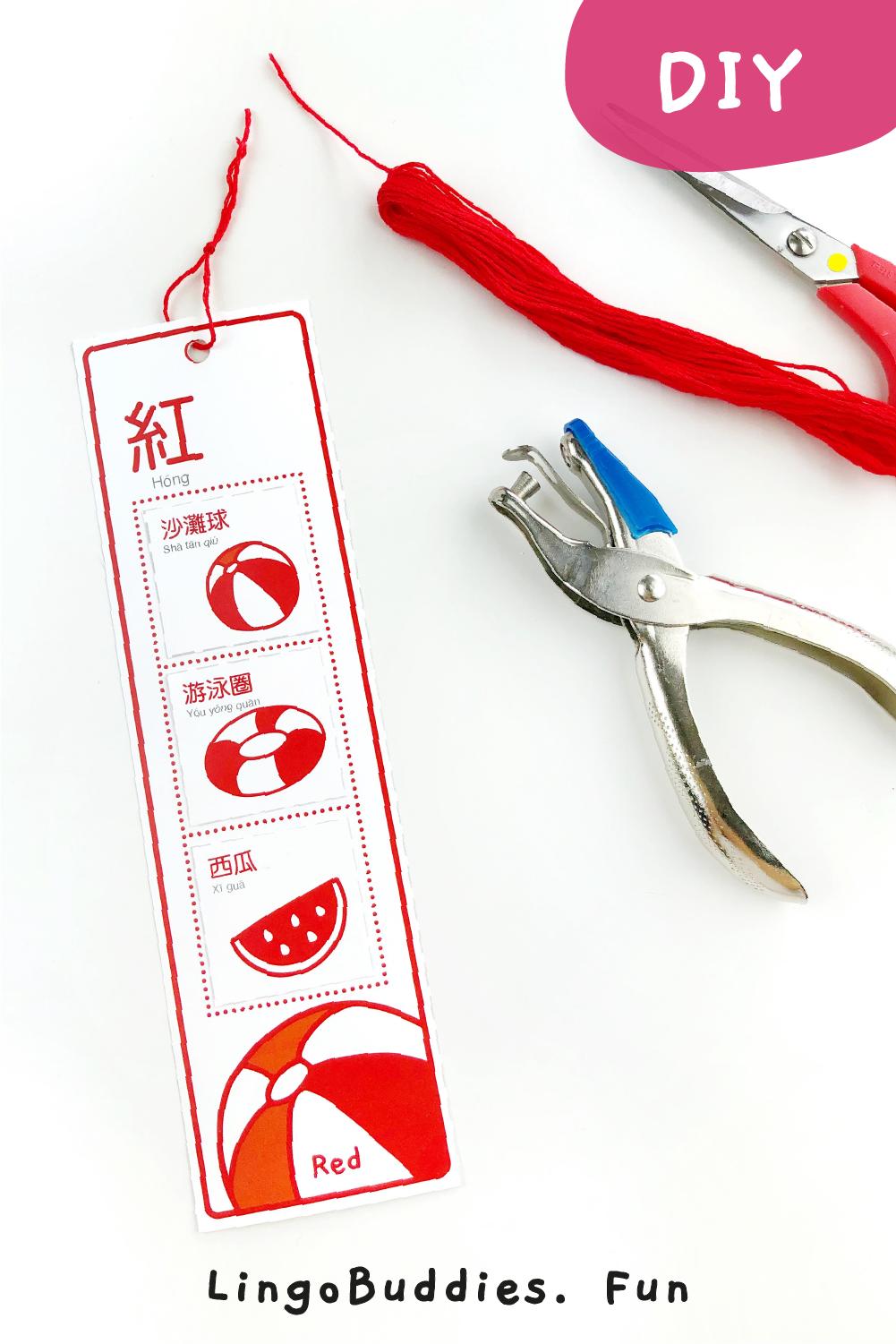 Print out the toy labels on 8.5"x11" in color
Cut along the dashed lines
Glue the labels to the bookmarks based on color.
Laminate the bookmark (optional)
Hole punch the top to tie a string around (optional)
Use them in a book or take them all to the beach for a scavenger hunt.  Ask your child to find all the items on the bookmarks at the beach!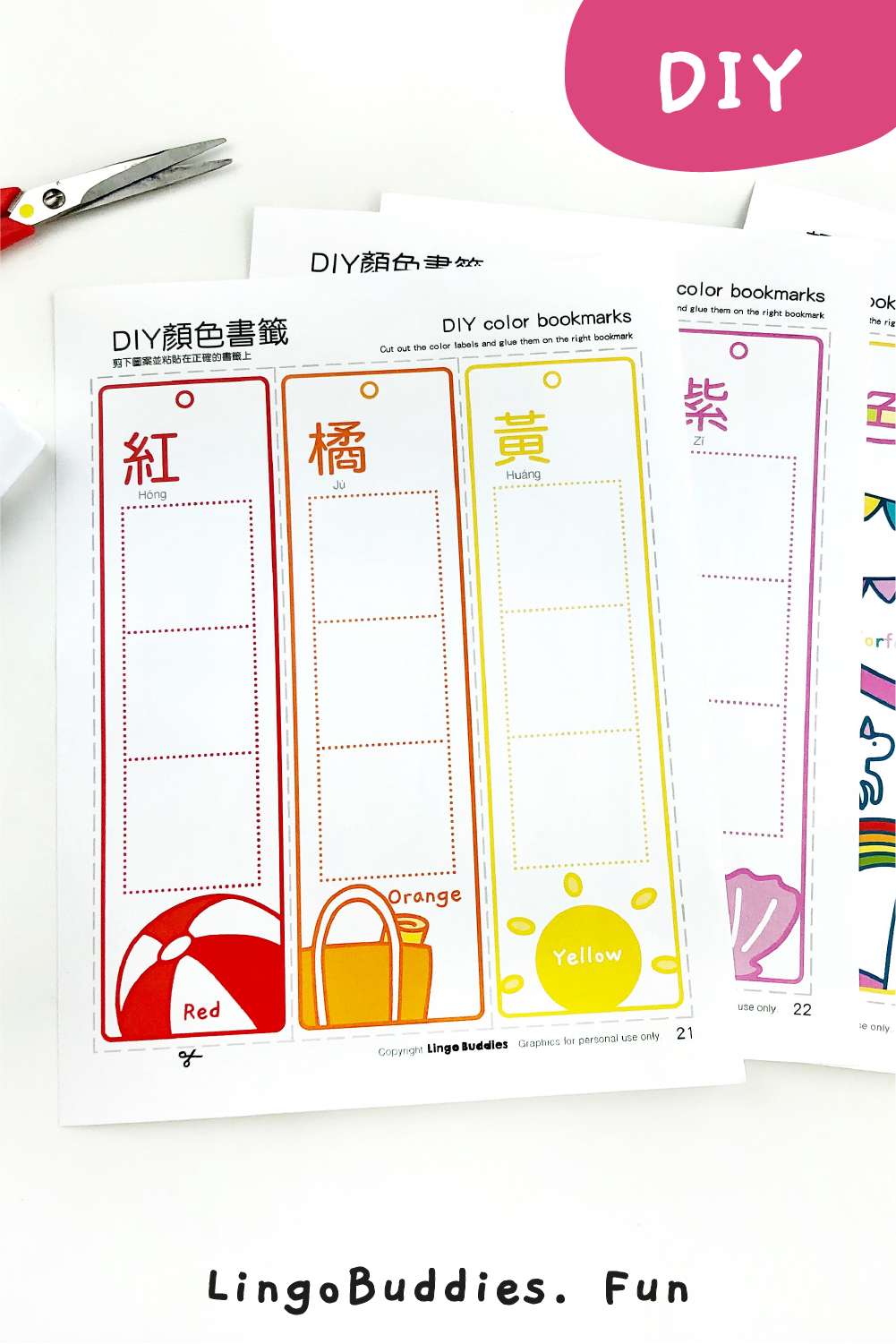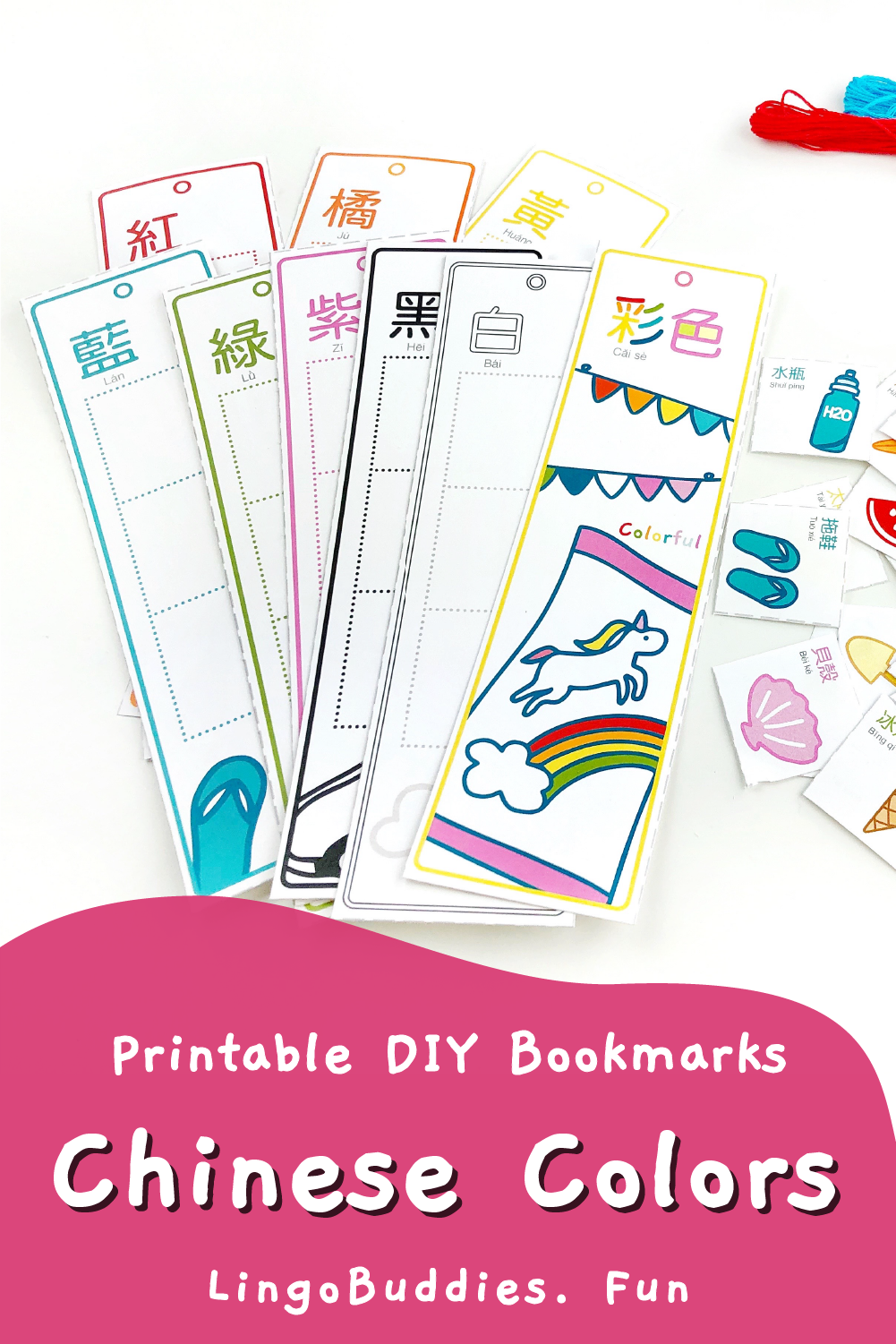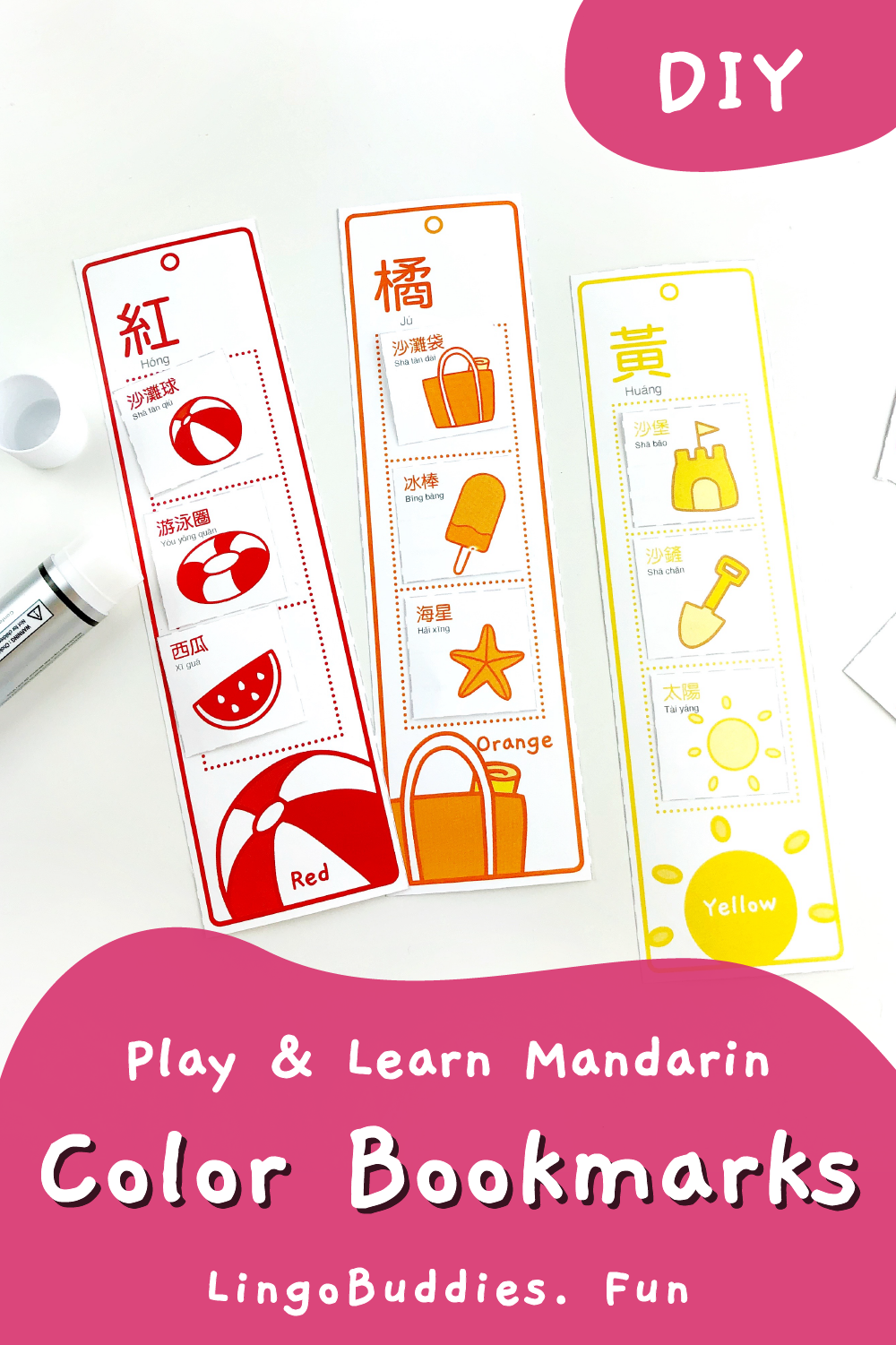 Please log in to download this Premium set
Join Us for Unlimited Access